3 Best London Gyms for Families
BY: Janis Curry |
21 Jul 2014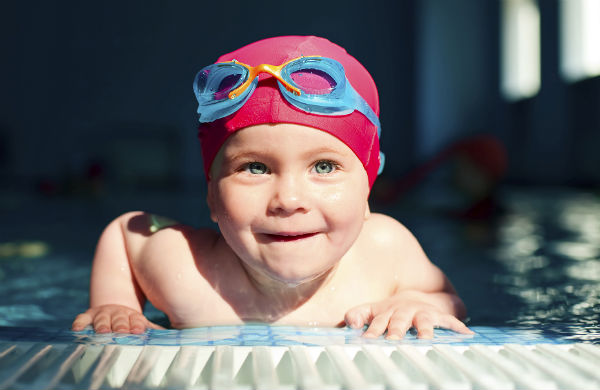 Finding good London gyms with a crèche or kids club can be pretty tricky. Happily, I stumbled upon a few gyms which not only have childcare and children's activities, but also happen to be pretty awesome places to sweat.
Central YMCA
I used to go to 'Swim and Gym' at the Y when I was little, and was delighted to find that the first ever YMCA – built in 1912 just a short walk from the British Museum - still has a solid reputation and hasn't been crushed by the swanky premium London gyms. They still offer fantastic activities for the children, including the classics like swimming and gymnastics of course, plus a creche for the under fours, play schemes and camps over the school holidays.
While many of the other central London gyms have completely insane ultra-intensive classes designed to bring out your inner warrior, Central YMCA's adult fitness classes feel a bit more balanced. You'll find a fully equipped pilates studio, aqua aerobics and supple strength classes, and if you're really up for an eye-watering-oh-my-gosh-I-think-I-might-die sort of challenge to pull in your mummy tummy, you should really try the Core Ball.
Central YMCA, 112 Great Russell Street, London, WC1B 3NQ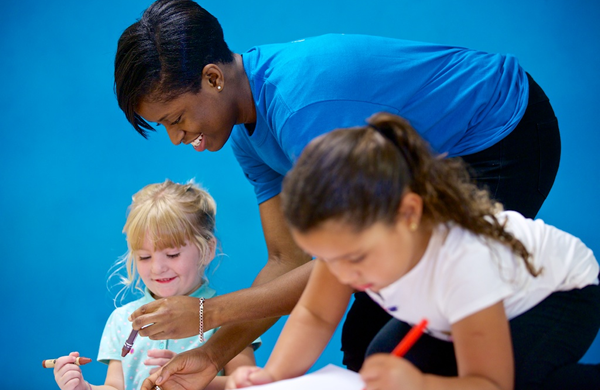 Swiss Cottage Leisure Centre
What a gorgeous gym! Swiss Cottage Leisure Centre is slick and well-equipped, and with state-of-the art fitness equipment, lounges, sports halls, swimming pool and squash courts, it's arguably better than most of the premium gyms in London… but without the huge price tag.
My favourite features are the superb climbing wall (for children as young as four), and Rascals - an indoor play centre with ball ponds, rope swings and slides. There are also play sessions and aqua tots sessions for under fives, an OFSTED-registered creche, and you can bring the kids along to any public swim session for £1.
Swiss Cottage Leisure Centre, Adelaide Road, Camden, London, NW3 3NF
David Lloyd Leisure
A gym membership at David Lloyd Leisure doesn't come cheap, but there is no doubt that they offer some of the best facilities for families in their suburban London gyms. At my local David Lloyd Leisure (Finchley) there is a fantastic indoor play area, as well as regular drop-in playgroups for toddlers and pre-schoolers. For older children, there are tennis lessons, football coaching, activities in the sports hall and even sports camps for the school holidays.
The lounge has a vast area for families so you don't have to deal with tsk-ing from other gym-goers when your baby decides to eat spaghetti Bolognese with his hands. The children's menu is delicious, and features healthy meals and snacks as well as the British staples like fish and chips.
One of my favourite features of David Lloyd Finchley is the baby pool – it's lovely and warm, and just perfect for the little ones. There is also a creche, but to be honest I never bothered using it – and here's why: with such a great indoor play area built into the family lounge, it's much more relaxing to go along with a friend and take turns watching the kids while the other tries out the scary-sounding ViPR classes.
David Lloyd Leisure have 22 gyms in Greater London including Finchley, Enfield, Chelsea and Beckenham.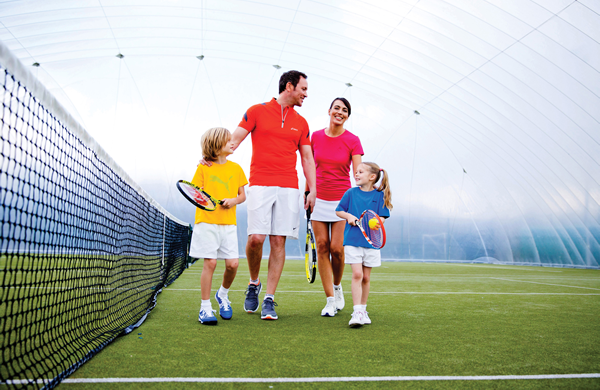 There are dozens of other family friendly gyms dotted around London – including the Stars martial arts gym in Battersea, and many of the Virgin Active clubs. Which ones would you recommend?
Which London gyms would you recommend for families? Tell us what you think at Tell us what you think at #GrouponGuide.
Photos courtesy of Central YMCA and David Lloyd Leisure.
____
Check out our deals for London gyms.
BY: Janis Curry
Click here to see more articles by Janis...Thanks to her two boisterous rascals, Janis is the expert on glitter glue, stick collecting, rainy days out with kids, and which family movies have the most deliciously despicable baddies. Her website ReallyKidFriendly.com has been nominated for 9 awards, and with good reason – you'll find 10,000 local events and activities every month, honest reviews by real mums and dads, film previews, prize draws and the best handpicked stories from around the web. Janis can normally be spotted in North London trying (and failing) to outsmart her kids. Say hello: @kidfriendly_uk Click here to see more articles by Janis.