GROUPON GUIDE TO MANCHESTER
5 Date Options for Valentines Day in Manchester
BY: Sarah Tarmaster |
3 Feb 2015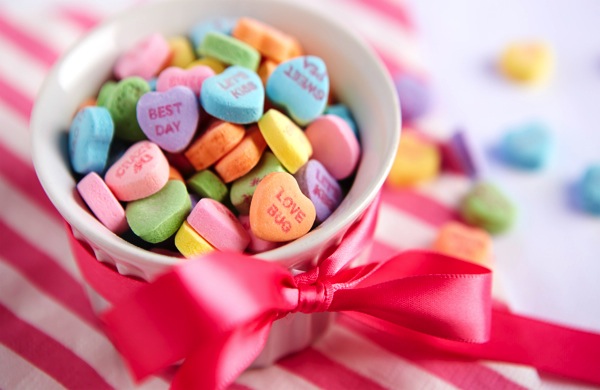 'If music be the food of love, play on' quoted Shakespeare in a Midsummer Night's Dream. Music's all well and good old Will, but I'd rather live my life by the adage 'the way to a (wo)man's heart is through their stomach' – violins don't taste great and being h-angry never makes for good date atmosphere.
I've always found food a great turn on, I'm not talking sucking on sticks of asparagus or guzzling aphrodisiacs like oysters (or sploshing, but we won't even go there). Food can make or break a date for me, like shoes, where/what/how someone eats, speaks volumes about my date's personality. Now that I find myself back on 'the scene' (as it were), where would I take a date (or wish someone would take me…):
The Fun One
Head on down to Dog Bowl for a game of bowling followed by giggling over alcoholic milkshakes, finger lickin' chicken wings and juicy burgers. Don't worry, this isn't some out-of-the-microwave food, rammed with face sucking adolescents Super Bowl, rather an adult only (in the evening) quirky bowling alley. There's a well-stocked bar, booths for getting cosy in and bowling ball dispensers in the shape of dog bottoms to snigger at. On the food front all their meat is sourced from local farms and cooked fresh on site PLUS they make their own handmade rubs and have a smoker in the kitchen. So get your bowling shoes on as nothing says 'I'm the one', than showing you know how to have fun. If you let your date win, you might even be the one to score.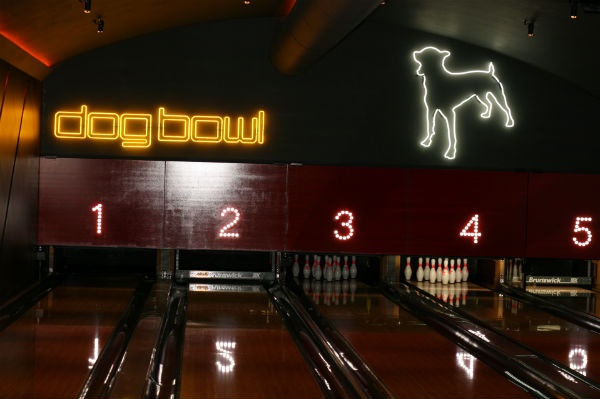 (Read more about Dog Bowl in Boutique Bowling in Manchester)
The Cultured One
Want to show your date you're more than a two dimensional than that drunken kiss? Why not take them somewhere to show off your cultural prowess? Don't worry, you don't need to eschew food for chin rubbing, most museums and galleries in Manchester have cottoned on that hungry tummies mean extra pounds in the till. A great place to start is Manchester Art Gallery, the changing exhibitions are always worth a look (Anish Kappor and Grayson Perry are both recent showings) and their small, but classic collection of paintings always inspires. The café on the ground floor never fails to inspire either – with a warming selection of handmade soups, bakes and stews. However it's the cake table that grabs attention, there are about twelve different cakes a day, many masterpieces in their own right!
(Read more about Manchester Art Gallery in Places to Eat in Manchester - Culture Edition)
The Kiss on the Back Row
Fancy cosying up on the back row and getting closer to your loved one? Manchester's Corner House combines brilliant food and a quaint, art house cinema in one complex. All the food is made in house and is a combination of wood fired pizzas and Mediterranean influenced meals. Have the dips to share as a starter; fresh, packed full of flavour and a great way to 'accidently' get some skin on skin contact (you can even fit in a cheeky little giggle/fake blushing for extra cute points). For mains, the lamb burger's a classic, but only attempt if your date's not going to be put off by garlic breath!
The Foodie One
Manchester's come a long way gastronomically in the last few years with two new restaurants serious contenders for a Michelin star. If you've got the cash and your date's impressed by outright bling, head over to Manchester House. If you like your date enough to sit through four hours and ten courses of high end gastronomy and foraged herbs, head to The French where Simon Rogan (Of L'Enclume) has taken over. But for true foodie points, head over to China Town. Not only will you be able to fill an afternoon popping into Chinese supermarkets deciphering the strange looking vegetables and unreadable packets, but there are also a huge number of restaurants to eat at. I always take dates to Yuzu, their simple, fresh Japanese food is truly delicious. It's on the safer side of 'out there', but it stills lets me see if my dates are adventurous enough to try something different.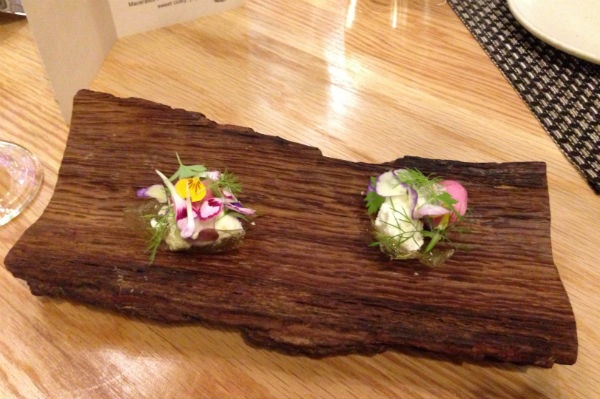 (Read more about Manchester House and The French in Chasing Stars: Who Will Win Manchester's First Michelin Star For 30 Years?)
The Morning After
If you managed to make it this far but haven't the energy to make your new found squeeze some fancy pancakes, take your heavy heads to Home Sweet Home. Tightly packed tables mean you'll be close enough to stare wistfully into each other's eyes, whilst the soft blue on the walls will cuddle you up in the honeymoon bubble you've found yourself in. Food won't matter, but they serve cracking waffles and good strong coffee here.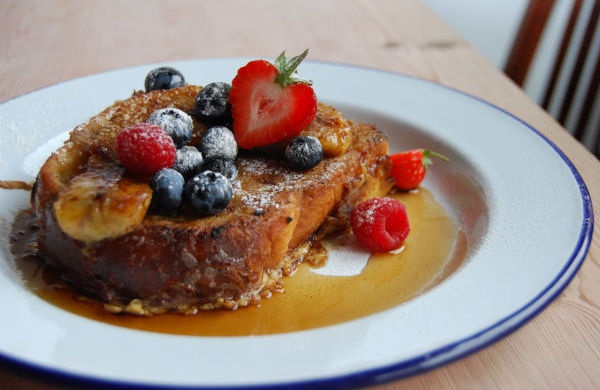 (Read more about Home Sweet Home in Manchester's Top Brunch Spots)
Don't make your potential love interest think you're a lemon, pick the right place and make sure the food says the right thing about you.
If you liked this article you'll love this...
Romantic Restaurants in Manchester for Date Night
____
Find romantic gift ideas for Valentine's Day
Hungry? Find a deal for great restaurants in Manchester.
BY: Sarah Tarmaster
Sarah Tarmaster has been eating and drinking her way round Manchester for the past 12 years and has been writing about it for the past four. Sarah started the blog North West Nosh to shout about what's great in the North West and because she suffers from that common British phobia, complaining in restaurants. When's she's not planning where to eat, eating, cooking or recovering from overeating, Sarah can be found putting on street food events, yomping round the countryside or crafting something; she rarely sits still, which is good considering how much she consumes.