5 Most Magical Places to Visit Santa in Belfast
BY: John Ferris |
16 Dec 2014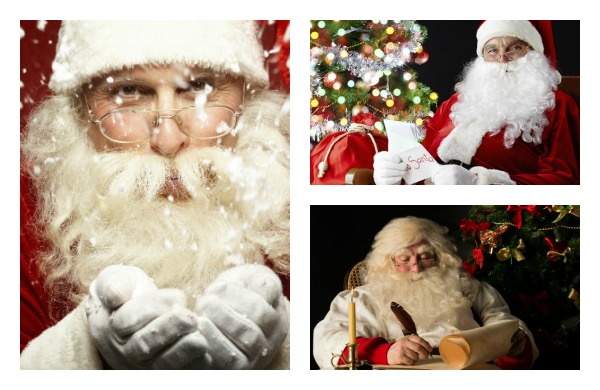 You better watch out, you better not cry, you better not pout, I'm telling you why… Santa Claus is coming to town… and shopping centre… and street corner and, heck, anywhere he can squeeze his sizeable belly into.
If like this festive-fatigued parent, the roar of Santa appearing in every nook and cranny fills you with dread, then fear not, I'm here to tell you which ones are on the good list.
I'd love to say the reason we visited so many Santas was for the good of this article, but the reality is we've already a tradition of seeing multiple Santas, you know… hedging our bets. Here are the top 5: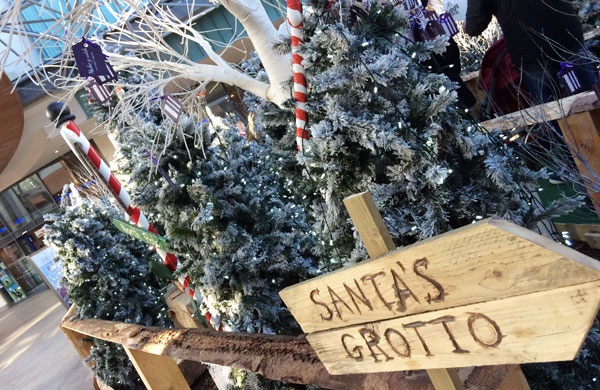 Victoria Square
Our kids' favourite Santa has always been the Victoria Square incarnation. They've thankfully done away with the ridiculous 'queue up to be given a ticket to come back and queue some more' way of working in previous years. The queue runs smoothly and it's nice to stand inside a small Christmas wonderland while you wait. It's fair to say that Victoria Square doesn't scrimp on the Christmas decorations - a jaw-droppingly massive tree sets the tone before Christmas trees and candy canes line the way.
Saint Nick at Victoria Square is one of the few to sport his own perfectly trimmed white beard and the quality of the photographs is one of the reasons why we keep coming back time and again. There's a wall of toys for the kids to choose from themselves. It's not cheap - a visit for one child with a large picture and toy is £15 but at £20 all in for two children it's worth it for the image to keep.
W5 Santa
Second favourite on our kids' festive list is W5. That's probably more to do with the fact that a visit to see Santa also includes a visit to W5 itself. The Winterland Express train, which is at no extra charge after admission is always a fun way to get the kids warmed up for a visit. It's an extra £5 to visit Santa (on top of the £6.50 entrance fee) but it's a great way of turning a trip to the bearded one into a full day out at a not unreasonable price.
Belfast Zoo
There's rumours from an elf friend of mine that Santa is making appearances at Belfast Zoo too. His next appearances are on the 20th, 21st and 22nd of December.
Polar Express
Every year we miss out on the Polar Express at the Slieve Donard, that most certainly has to be the most expensive trip you'll take at £29 per person. It's well worth it, I'm told, with storytelling from Mrs Claus, a train journey and, of course, a picture and present.
Black Santa
It has to be said though, that whilst we treat our kids to a visit to a multitude of Santas around the city, there's always one more who gets the last visit of the year - Black Santa. The sit-out, which is a Belfast tradition since the mid '70s, sees the Dean at St Anne's Cathedral helping to raise funds for those most in need. So when you've come away with a photographic memory of your children's visit to Santa, why not take a trip to the Cathedral and donate a few pennies to help those less fortunate?
There's plenty of Santa action - don't forget the deluge of shopping centres that have a bearded man in everything from grottos to snow globes (you can find both at the Continental Market).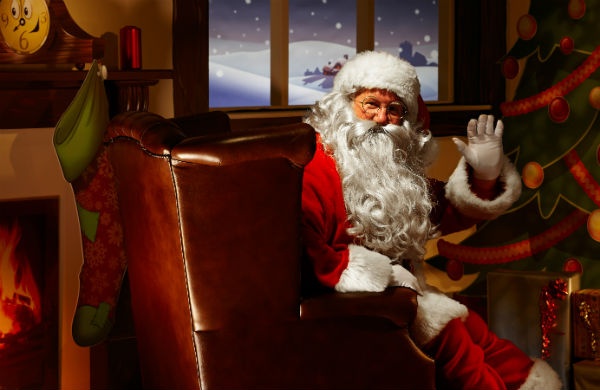 And remember, he knows when you've been good or bad, so be good for goodness sake!
BY: John Ferris
John was a journalist for over 15 years and previously the editor of a Belfast-based newspaper. Co-founder of one of Ireland's most influential food and drinks websites, Forked.ie, he's a long-time judge of various food and drink awards in Ireland and writes primarily for Forked.ie. He also occasionally writes about food for Hospitality Review NI, Belfast Telegraph, the Guardian and makes the odd appearance on u105's Lunchtime Bistro show with Carolyn Stewart. You'll find him on Twitter @foodbelfast