GROUPON GUIDE TO MANCHESTER
A Guided Tour of Deansgate Restaurants
BY: Shaun Barnes |
20 Jan 2015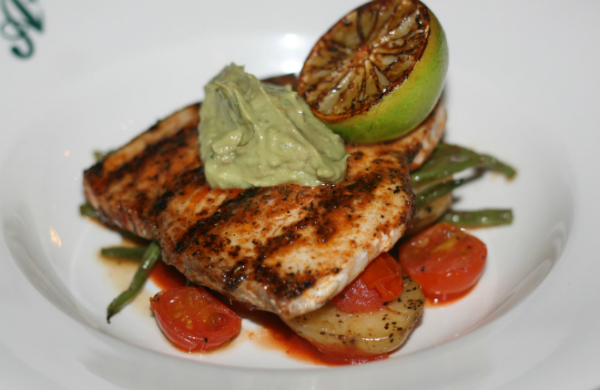 Deansgate is the longest road in Manchester city centre at over a mile long. It's also one of the oldest, in Roman times it passed near the historic fort of Mamucium.
These days Deansgate is home to some of the biggest designer shops in the city such as House of Fraser, along with a high concentration of bars and restaurants.
Coffee shops are well represented, as are chain restaurants by the likes of Wagamama, Barburrito, Subway, Cafe Rouge and the first ever La Tasca. But there is so much more on offer including some of the best restaurants in the city.
Celebrity Haunts
Let's start at the top end with swanky department store Harvey Nichols and its two eateries: the fancy '2nd Floor Restaurant' and the more casual 'Brasserie'. A little further down the road and you'll come across the legendary Living Room, a favourite of footballers wives and other VIPs for over 15 years.
Another celebrity haunt is close by, San Carlo Cicchetti serves traditional Venetian small plates; while their original, flagship restaurant is just two blocks away on King Street West. On the same street and cornering on to Deansgate is the appropriate if unimaginatively named 47 King Street West, they serve modern French and British cuisine.
Burgers and More
Keep on walking and you'll pass trendy London burger chain Byron before arriving at the edge of Spinningfields. You can't miss Australasia, or at least its stunning glass prism entrance, which takes you literally down under to the glamorous, pan-Asian restaurant underground.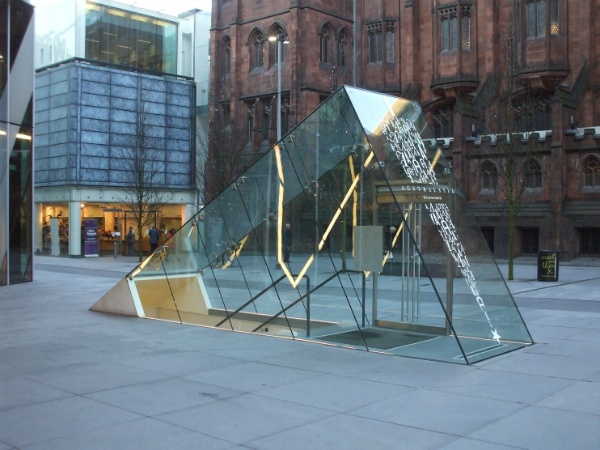 From there you're only a stones throw away from all that Spinningfields has to offer, but lets stay on Deansgate for now.
If it's more burgers you fancy there are over 40 varieties at Handmade Burger Co and coming up on your left you'll find bigger and better ones at Almost Famous in the Great Northern tower. There you'll also find Mexican street food specialists Lucha Libre, boutique bowling alley All Star Lanes (it's called boutique because the food is great, unlike most bowling alleys) and celebrity chef James Martin's place.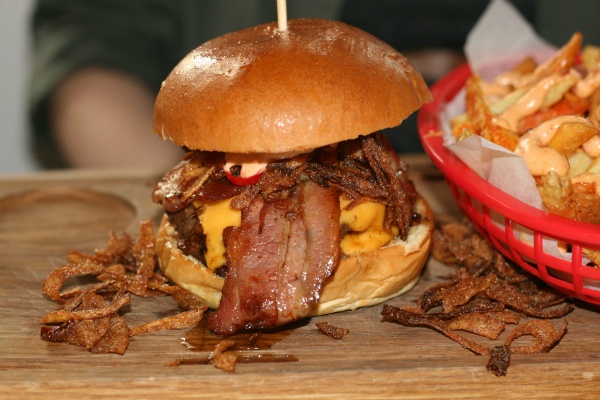 International Offerings
We're getting close to the end of Deansgate now but there are still some interesting places left to eat at the bottom end. A couple of Spanish tapas restaurants in El Rincon and Evuna and finally Dimitri's, a long established and much loved Greek restaurant.
Coming Soon...
I'm sure you'll agree that that's not a bad selection of restaurants for just over a mile stretch. But perhaps the best is yet to come, as Deansgate is also set to be the home of Hawksmoor, one of the best steak restaurants in the country. Their first establishment outside London is due to open this March in the Grade II listed Courthouse building.
Related Reads
Top Restaurants in Manchester Shopping Centres
Munch Your Way Around Manchester!
____
Find a deal for restaurants in Manchester.
BY: Shaun Barnes
Shaun is a self-confessed food geek. He thinks about food most of the day and may be addicted to dining out. In the couple of years that he's been writing about his experiences he's reviewed over 150 restaurants, the majority of which are in Manchester and the North West area. But his ever growing list of places to visit is just as long.