5 Venues for a Night Out in the Cathedral Quarter Belfast
BY: Jeff Meredith |
3 Apr 2014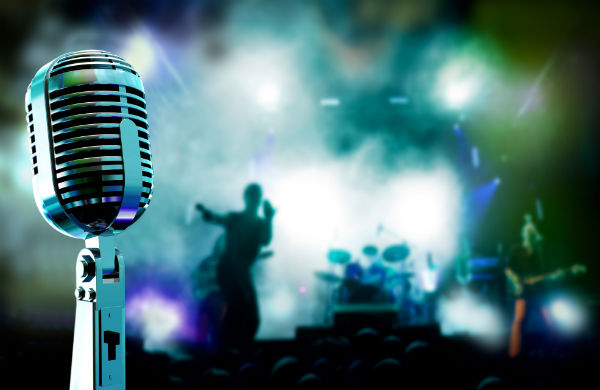 The Cathedral Quarter Belfast has been compared to the famous Temple Bar in Dublin, but I think the Cathedral Quarter is better - now there's a recommendation. This little treasure of an area is so called because its focal point is the 1899 Church of Ireland landmark, St. Anne's Cathedral. It's in this quarter that you'll find some of the most lively and iconic bars that Belfast has to offer:
A Belfast Favourite: The Black Box
Situated on Hill Street is the great music venue, The Black Box. I've been to many great gigs here since it opened in 2006. It's definitely worth checking out what gigs are on their listings page on their website. You're sure to have a great night as it always has a fantastic atmosphere.
The Black Box, 18-22 Hill Street, Belfast BT1 2LA
A Cathedral Quarter Icon: The Harp Bar
The Harp Bar is an iconic Belfast Cathedral Quarter name - this well-known bar and music venue was once frequented by local legend Terri Hooley of Good Vibrations fame. The original location of the venue was further along Hill Street and the site is marked with a blue plaque. It's a luxurious and plush venue with some great live performances.
The Harp Bar, 35 Hill St, Belfast BT1 2LB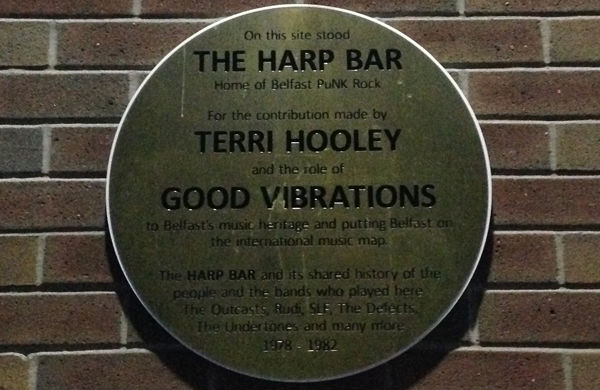 New to the Cathedral Quarter: The Dirty Onion
The newest kid on the block, the Dirty Onion opened in late 2013 directly opposite the Black Box. The Dirty Onion is another bar and music venue building a great reputation with frequent live music and a buzzing crowd. It's worth the visit to check out its entrance through the large beer garden and into the quirky and unique building. Another tip, check out their restaurant upstairs, The Yardbird.
The Dirty Onion, 3 Hill Street, Belfast BT1 2LA
The Bar at The Merchant Hotel and Ollie's Nightclub
For something glamorous and exquisite, I would recommend the cocktail bar at the Merchant Hotel. This five star venue just exudes Victorian grandeur and the bar is officially the 'World's Best Hotel Bar', 'World's Best Cocktail Menu' and 'World's Best Drinks Selection'. Do I need to recommend it any more?
Part of the hotel complex is the nightclub, Ollie's. Check out their VIP bar, experience nothing less than five star service and enjoy a luxurious night out drinking champagne with the fashion conscious clientele.
The Merchant Hotel, 16 Skipper Street, Belfast BT1 2DZ
A Belfast Instituion: The Duke of York
This Cathedral Quarter favourite is one of the most iconic bars in the city. The Duke of York is a Belfast institution and should be your first port of call on a night out in this quarter. It's busy on a dry weekend night as everyone overflows out into Commercial Court and the atmosphere is quite special. This pub/venue is my top recommendation.
Duke of York, 7-11 Commercial Court, Belfast BT1 2NB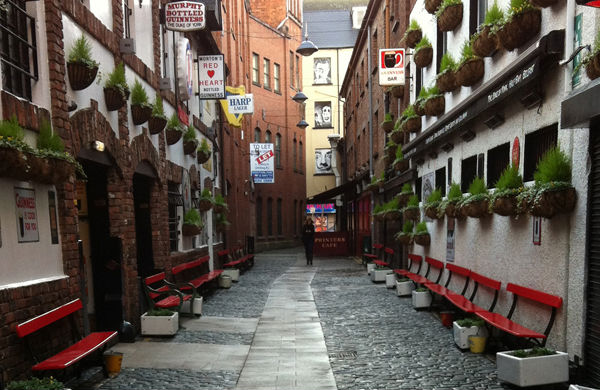 Wherever you end up, have a fantastic night out in the Cathedral Quarter Belfast!
Related Articles
Follow Me Around St George's Market Belfast
My Pick of Belfast's Best Theatres
The MAC: That's What I Call Entertainment
What are your favourite spots for a night out in #Belfast? Tell us what you think @GrouponGuide_UK #GrouponGuide
For more information on St. Anne's Cathedral check out their website: www.belfastcathedral.org
____
Check out our deals for live music in Belfast.
BY: Jeff Meredith
Jeff Meredith runs popular Belfast blog, BelfastTimes.co.uk. He describes his blog as an online magazine for the city and covers fashion, restaurants, theatre, events and launches in the greater Belfast area. Jeff can be found on his blog, Facebook and Twitter promoting, plugging and reviewing the best things happening in and around the city of Belfast.