Where to Find the Best Coffee in Belfast
BY: Gemma-Louise Bond |
18 Apr 2014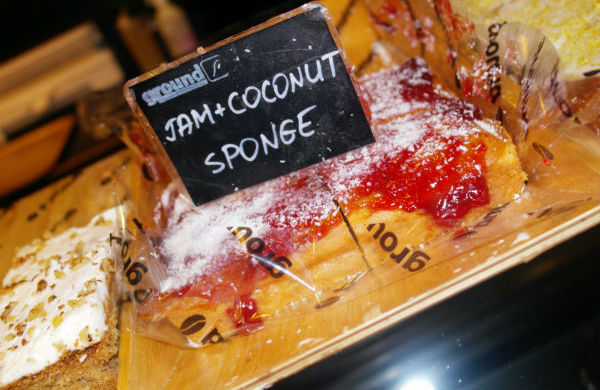 Whether it's a Saturday afternoon shopping or your lunch break, it seems easy to get a coffee at any number of chain coffee shops. However, Belfast is awash right now with delicious independent coffee shops, which in my opinion, offer the best coffee in Belfast. Here's a quick guide to some of the lovely vendors that you definitely should try next time you are in the city.
Ground Espresso Bars
What started out as one business for owner Darren has now expanded into what seems to be Northern Ireland's biggest independent chain of coffee shops. The home grown chain was even voted one of the top 50 coffee shops in the UK by The Independent. There are two Ground Espresso Bars in Belfast - one on the top floor of the large Next store and one in the book shop Waterstones. It is easy to see why they are so successful: cool décor, friendly staff, divine treats and some of the best coffee in Belfast. My advice? Go and buy a new book in Waterstones, grab a raspberry and white chocolate scone and a coffee, and have a lazy afternoon.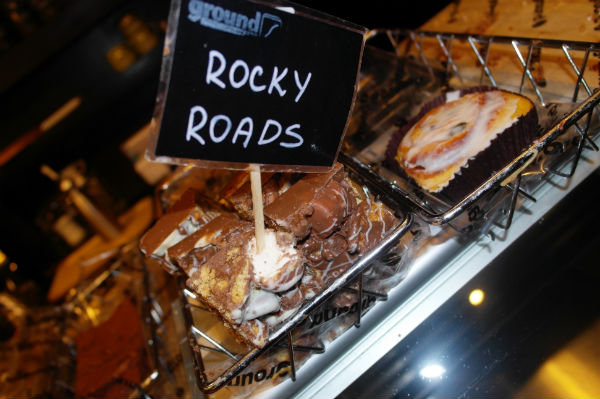 Arizona
Any night of the week, Arizona is always hiving with people on dates, meetings and hanging out. This includes myself and my friends who frequent Arizona as they stay open until 11pm. Located facing Space NK on the Lisburn Road (which may be a deciding factor in my frequency of visits), Arizona sells what might be the best milkshakes in Belfast. They are so good that when my friend was ill once, I drove to get her a banana one to make her feel better. The décor is pretty simple but they have super comfy sofas, which are great if you are there for a girly chat for an hour (or two!). I highly recommend their iced coffee and chocolate croissants. They also make a mean panini if you are in the mood for something a bit more substantial.
Café Mauds
Another Lisburn Road based haunt, Café Mauds is popular with families and people on first dates. The glass fronted café takes its name from the Mauds ice-cream which it sells. Cakes, salads, crepes, waffles and other tasty delights are also on the menu and their hot chocolate is a particular hit with me. The location is great as it's bang on the middle of the Lisburn Road meaning it's a great meeting spot if you are up for an afternoon of shopping. If you're not in the mood for a coffee, make sure to try their ice-cream "mix ins", which is the components of an ice-cream sundae blended into brand new ice-cream flavour.
Honorable Mentions
Apart from my top three, there are also some honourable mentions. I have a particular soft spot for Hope Café in the McClay Library of Queen's University Belfast - they sell the best 15's and their lattes have seen me through many a long essay. Common Grounds around the corner from the university on University Avenue also sells some jam packed sandwiches and coffee for the hungry student and the busy parent alike. They also have an amazing community ethos with their coffee. You can donate coffee to those who may be sleeping on the streets so they can avail of something warm on behalf of Common Grounds. Another great independent coffee shop is California Coffee, located on trendy Arthur Street. It's been around for years and they are famous for their tasty brews.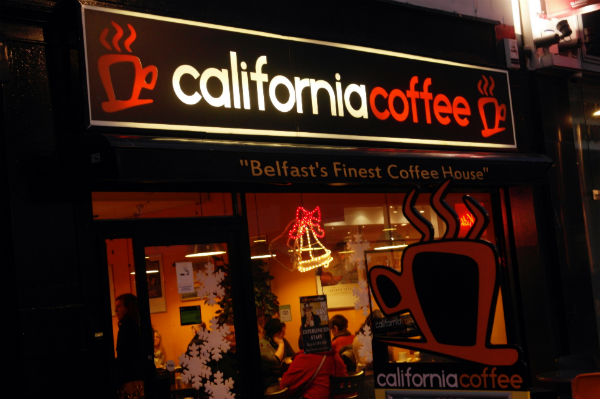 Overall, there are a wealth of coffee shops to try and it's always great to support an independent business. I hope this has given you some mouth-watering ideas for your next coffee date.
Related Articles
Lunch Treats Around Belfast City Hall
Where to Get Your Cupcake Fix in Belfast
Where to Find the Best Chips in Belfast
___
Click here for our deals for cafes in Belfast.
BY: Gemma-Louise Bond
Lifestyle blogger student in search of inspiration, lipstick, shoes, a fabulous meal and exploring the city I was born in and love. Connect with Gemma-Louise via her blog www.thatbelfastgirl.blogspot.com or via Twitter @GemmaLEBond