A Shopping Lover's Guide to the Seasonal Sales
BY: Gemma-Louise Bond |
23 Dec 2014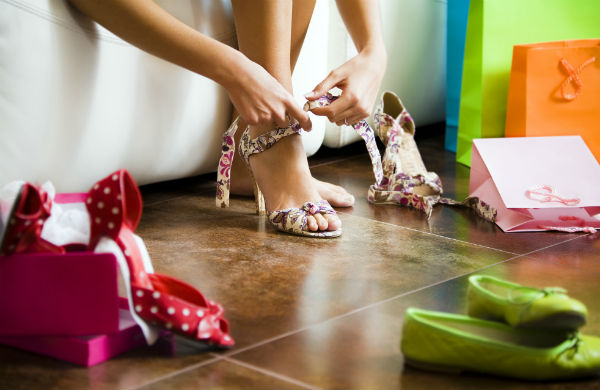 There seems to come an age when people stop buying you gifts and instead give you a gift voucher or money to get yourself something lovely. If you are like me, you will always keep the money for the sales in the hope that special item you've been eyeing up for months magically will have 50% off.
Here are my top tips to make the most out of the seasonal sales - keep calm and shop on!
Know when the sales start
Contrary to popular belief, not all sales start on Boxing Day. In fact, over the years I've picked up some of my best bargains on Christmas Eve. Keep your eyes peeled and sign up to the email mailing list of your favourite stores so you can shop online or nip to your closest stores. Many of the bigger Boxing Day sales such as Boots and Next can get a little bit crazy so get there early to avoid disappointment (and crowds!).
Do a wardrobe cull
The biggest piece of advice I can give you is do not go shopping if there is nothing you need! You will end up coming home with a sparkly dress that was still very expensive but seemed like a bargain at the time…. (Not that I've done this *ahem*). When you have some time off over the holidays, take a little look in your wardrobe. What are you missing? A good coat? A basic white shirt? Look for the basics that you can wear for any occasion and then start to think about seasonal pieces.
Make a list
After the aforementioned cull, make a list of your must have items in order of preference. Think about what you are going to get the most wear out of. The same goes for beauty items - is your favourite mascara almost done or do you need some need foundation? I always stick down some items on my list for special occasions. For instance, I know my cousin is getting married in June so if I happen to see a fab, bargain dress, I could buy it and put it away.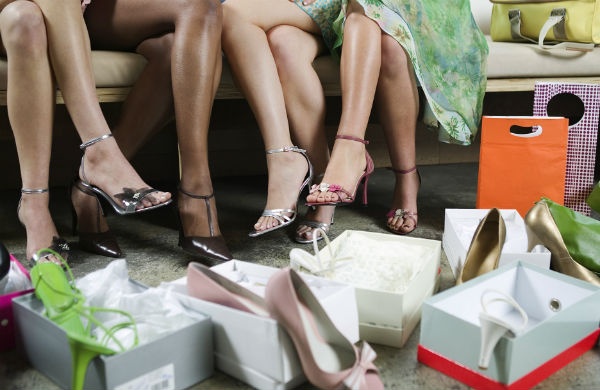 Be logical
My mother has always lived by the phrase "It's only a bargain if you need it" and the older I get, the more I realise she's right. It's pointless buying something super cheap that will hang in your wardrobe! However, don't be scared to buy something that you REALLY love in a bigger size and get it altered. I've had to do this many times in the sales when I've found something I've really wanted at a great price. Think about how much the alteration will cost and are you still getting good value from the bargain!
Here are my key pieces that I recommend you look out for in the sales:
A classic coat - look in Jaeger, House of Fraser, Debenhams for a good wool coat or mac that you can wear with everything and won't age
A good black leather bag - again, something that won't date and can be used from work to travelling on the plane. House of Fraser is a great place to look as they have many different brands. If you want something really timeless, Mulberry do often have reductions on Boxing Day.
A good pair of shoes - nude heels, a classic court or leather loafer that you can wear all the time will be a welcome addition to your wardrobe. LK Bennett, Zara, Hobbs and Marks and Spencer are your best bets for sturdy shoes.
Perfume sets - Boots and Space NK often reduce sets that were special edition for Christmas. They make a lovely birthday gift so I love to stock up for upcoming festivities.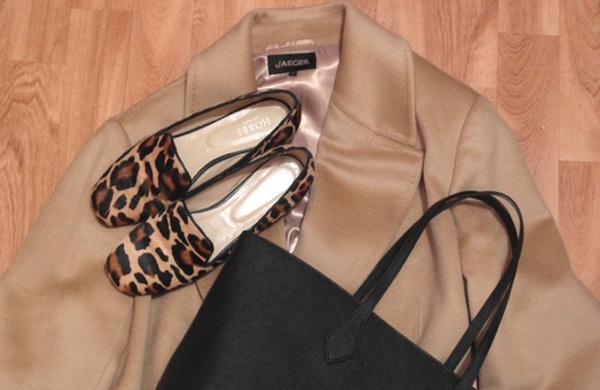 Happy shopping!
P.S. If you are a REALLY serious shopper, make sure to check out the outlets as they often have even bigger reductions on their items. Junction One, The Outlet and Kildare Village (my personal favourite) are all worth a visit and make a great girls day out.
Coat and bag are Jaeger and shoes are Hobbs.
BY: Gemma-Louise Bond
Lifestyle blogger student in search of inspiration, lipstick, shoes, a fabulous meal and exploring the city I was born in and love. Connect with Gemma-Louise via her blog www.thatbelfastgirl.blogspot.com or via Twitter @GemmaLEBond