A Visit to Belfast Zoo
BY: Jeff Meredith |
3 Jun 2014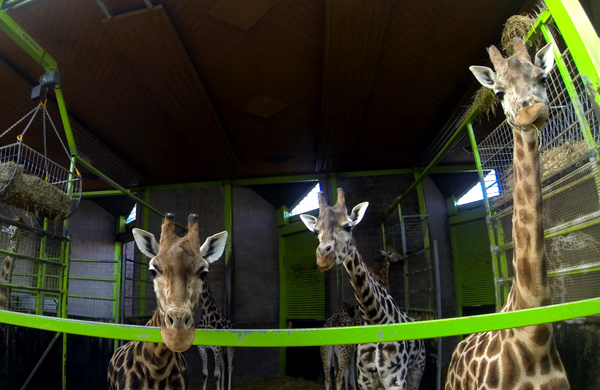 When you visit Belfast, make sure you add Belfast Zoo to your itinerary for a fun and educational day at this zoo with a view. The zoo is one of Northern Ireland's oldest and top visitor attractions and it's a great place to spend a few hours getting back to nature and learning about the animal kingdom.
The zoo is five miles out from the City centre, perched on the side of Cave Hill, with superb views over Belfast Lough making it a unique zoo with a view. Having a great view from the side of one of Belfast's hills inevitably means you need to be prepared for an uphill walk. Once you make your way through the reception and shop, it's all uphill until you reach the Treetops Cafe.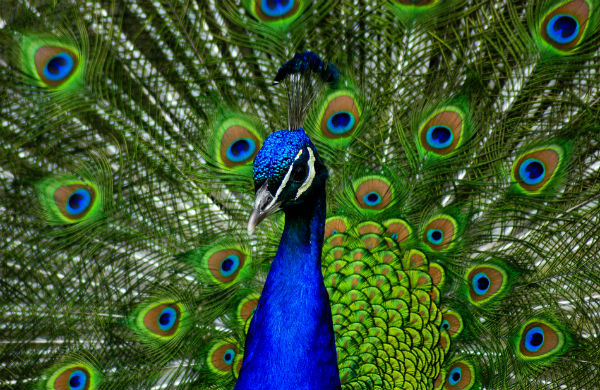 There are a number of different themes and walks including a Lake Walk, a Monkey Walk and a Mountain Walk, but I love the fun name for the walk round the Lion enclosures - the Cat Walk. Each walk is clearly marked out on the map you receive when you buy your entrance tickets.
The zoo has over 1000 animals in residence and you are sure to see and hear a lot of them on your journey. Make sure you stop for a while and watch them watching you watching them! On the afternoon I visited, the seals were up for some fun in their large pool, the Toucan was intrigued by my camera, and the meerkats were as cute and funny as you would expect them to be.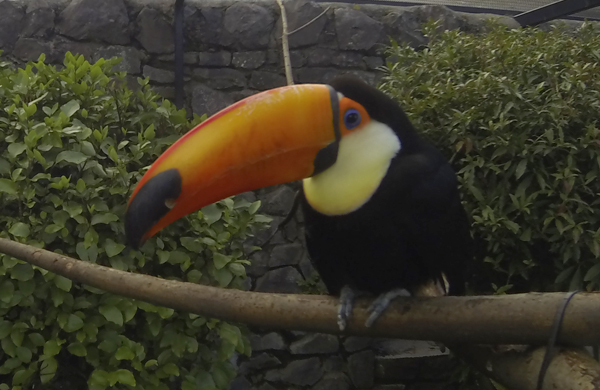 A lot of the signage is very child oriented and that's part of the fun. It will remind adult visitors why they loved the zoo as a kid, but also encourage you to read and learn more about a 21st Century zoo. Make sure you check out the 'Secret zoo' and 'Biodiversity' signs - these are great ways to find out more about local wildlife.
Belfast Zoo, like a lot of zoos, has a breeding and conservation awareness programme and also a number of rare animals on loan from other countries. They have a thriving and successful breeding programme for a herd of Rothschild's giraffes with 30 newborns since 1996.
I spent an hour and a half at the zoo during an early Spring afternoon and my visit felt rushed, so I would recommend a full afternoon trip if you want to relax and enjoy the animals.
If you fall in love with the animals or the zoo, you can always support it by adopting your favourite animal or becoming a friend of the zoo. Check out the zoo's website for adoption, opening times and directions at www.belfastzoo.co.uk.
Buses run regularly along the Antrim Road from Queen Street in the City centre and stop right at the entrance. You can check out times and further bus information at www.translink.co.uk.
Related Articles
The Best Belfast Tours - Discover Belfast by Boat, Bus, Bike and Belly
5 Venues for a Night Out in the Cathedral Quarter
____
To see if we have any offers running for Belfast Zoo check out our ticket deals.
BY: Jeff Meredith
Jeff Meredith runs popular Belfast blog, BelfastTimes.co.uk. He describes his blog as an online magazine for the city and covers fashion, restaurants, theatre, events and launches in the greater Belfast area. Jeff can be found on his blog, Facebook and Twitter promoting, plugging and reviewing the best things happening in and around the city of Belfast.