Aloe Vera is the New Coconut Oil!
BY: Emma Toner |
26 Feb 2015
Recently we discovered the versatility of coconut oil (there is literally nothing it can't do!), continuing on this theme it turns out that aloe vera is coconut oil's equally versatile cousin. Here are some of the life-changing things you can use aloe vera for:
Healing Properties
Aloe vera is the best thing you can use to soothe a bad sunburn. It also can be used to soothe and heal minor burns and other skin wounds like scratches and cuts. It also protects from radiation and helps in the prevention of skin cancer.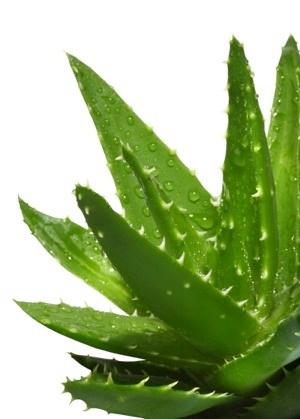 Anti-aging agent
You don't need to spend a fortune on anti ageing lotions and potions, simply use aloe vera. You can find it in the form of gel or lotion, and if that was not enough, aloe feels very good on the skin.
Moisturising Gel
Like it coconut cousin, aloe vera is an excellent natural moisturiser. A slick of aloe vera can quench the driest skin and even repairs damage caused by eczema.
Treatment for Acne
Aloe vera has anti-inflammatory properties and can help fight skin problems like acne.
Natural Remedy
Aloe vera also has benefits for your body because it is a natural antioxidant that fights fatigue and cholesterol but also reduces the risk of infection. It is also a painkiller that allows us to fight a lot of diseases (including herpes) by detoxifying the body and improving blood circulation.
Helps Digestion and Detox
Aloe vera also helps with digestive problems and constipation, no more bloated tummies! It can be consumed in a juice or a gel which can be added to yoghurts. Aloe vera is now also becoming very trendy as a detox product as it cleanses toxic matter from the stomach, kidneys, spleen, bladder, liver and is used in colon cleansing.
A Concentration of Vitamins and Minerals
Aloe vera contains a multitude of vitamins including A, C, E, B1, B2, B3, B6 and B12 as well as several minerals such as calcium, iron and magnesium and amino acids.
*Important note: aloe vera is a laxative, so to consume with moderation ...
Related Reads
Everything You Need to Know Before a Bikini Wax (But Were Afraid to Ask)
10 Foods to Avoid in a New Relationship
____
Browse our London shopping deals here.