Alternative Wedding Venues in Glasgow
BY: Laura Pearson Smith |
13 Jan 2015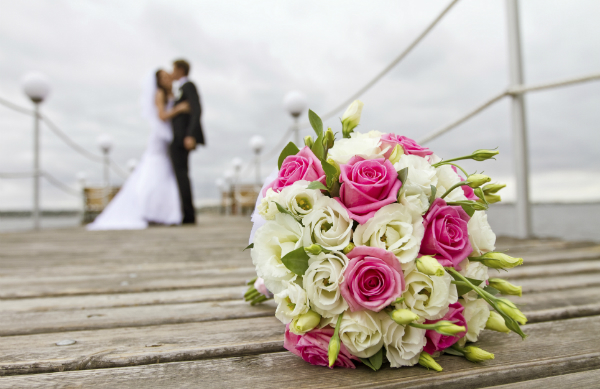 The trend for having weddings with unique themes in unique locations is high, and Glasgow has plenty to offer when it comes to unusual wedding venues. If you aren't into having your ceremony in traditional Glasgow wedding venues such as churches and registry offices, this guide will be right up your street. All of the places I've featured have licenses to allow wedding ceremonies to take place on their premises. They are all interesting and amazing locations that will put a unique spin on the most important day of your life.
WEST Brewery
If you are a beer lover, or perhaps met over a pint of the stuff, where better to get hitched than a brewery? WEST Brewery in Glasgow's iconic red brick Templeton factory building offers a beautiful and quirky location for your big day. They have event rooms walled with glass and mahogany that can host your whole day's celebrations. You'll never be short of anything to drink at least.

Templeton Building, Glasgow Green, Glasgow, G40 1AW
The Lighthouse
If you see yourselves as a cultured pair, Glasgow's Centre for Design and Architecture, The Lighthouse might be just what you are looking for. The building itself was designed by Charles Rennie Mackintosh, and as it retains many of its original features, it would make a great backdrop to your wedding snaps. You can even have your actual ceremony of the viewing platform at the top of the building that overlooks the city's rooftops. If your heart belongs to Glasgow, this could be a great place to make your promises to your other half.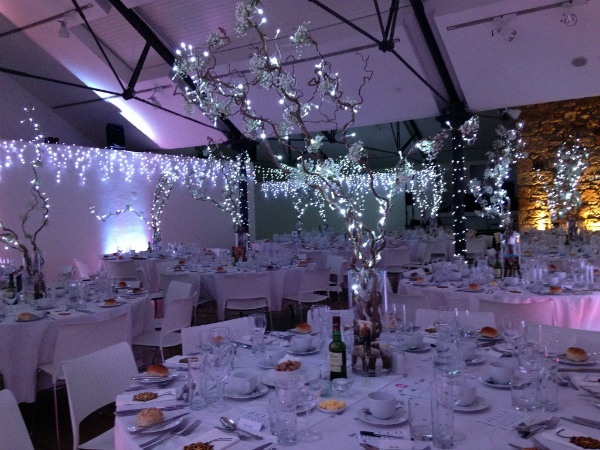 The Lighthouse, 11 Mitchell Lane, Glasgow, G1 3NU
Greenbank Gardens
Greenbank Gardens is a great place for nature enthusiasts. This National Trust property features immaculately maintained ornamental gardens that are perfect for an outdoor ceremony. The property lies just six miles outside of Glasgow city centre, on the Southside. It is truly a tranquil setting in a country estate, and has its own house for after-ceremony receptions.
Greenbank Gardens, Flenders Road, Glasgow, G76 8RB
The Tall Ship At Riverside
Finally, if you've had dreams of recreating that famous scene from Titanic, getting married on Glasgow's Tall Ship, might be your dream come true. It offers commanding views of the River Clyde, if you want to have your ceremony of deck; and has banqueting facilities for up to 200 for receptions. Aside from the famous Hollywood blockbuster, the themes you could have for your wedding here are endless- I've heard that pirates have been done before!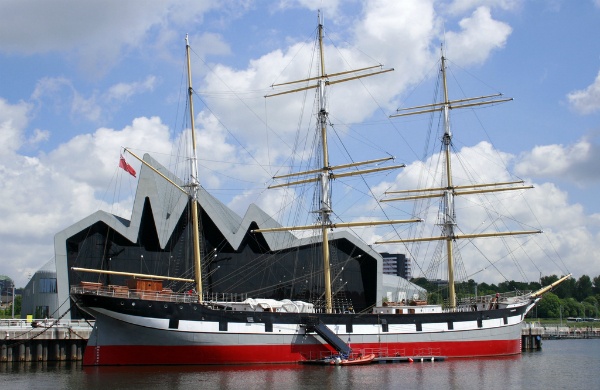 The Tall Ship At Riverside, 150 Pointhouse Place, Glasgow, G3 8RS
This is, by no means, a complete list of unusual wedding venues in Glasgow. Think outside the box and you may come up with other ideas. It is important to let your fantasies run wild when planning your big day; but you must also take into account practical issues such as the number of guests and disabled access before settling on a final venue for those all important nuptials.
More Wedding Articles
Best Wedding Dress Shops In Glasgow
10 Vintage Wedding Ideas for the Quirky Bride
___
Check out our deals for shopping in Glasgow.
BY: Laura Pearson Smith
Laura Pearson-Smith is from Glasgow's Southside. She is a lover of luxury, yummy food and all things pretty. She founded, and is editor of luxury travel online magazine Stylecation, and blogs at her own lifestyle blog A Life With Frills. She has written countless fashion, beauty and travel articles for various publications including The Huffington Post. If you want to know the best Chinese restaurant in Glasgow, where to get a vintage Chanel handbag or the city's best facial, she's your girl.