Art Classes in The Glasgow School of Art
BY: Laura, Pearson Smith |
3 Jul 2015
The Glasgow School of Art is a world-recognised art school and a famous Glasgow architectural landmark. It was designed by the renowned Charles Rennie Mackintosh in 1897, and is one of Europe's leading institutions for visually creative higher education. Thousands of tourists flock to it every year to marvel at its Art Deco design, and studying there is a real privilege. You don't need to be accepted into a full-time or part-time course to experience this however. Glasgow School of Art offers a wide range of short courses and classes that you can do in your spare time as a fun and stimulating hobby.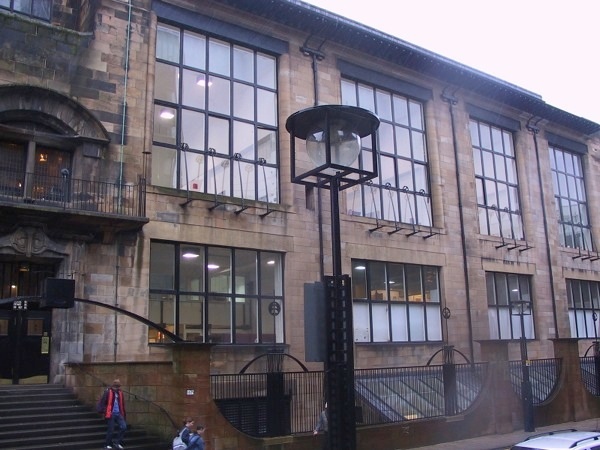 The Glasgow School of Art provides a vast selection of short courses for both adults and children in a variety of different art mediums; including textiles, sculpture, painting, photography and illustration. Their Summer programme of week-long courses is extremely popular, as are their year-round weekend taster classes.
Summer Art Courses
The most traditional of their short courses is, of course, in the drawing and painting arena. Potential full-time art school students can get help with their application portfolios, and general members of the public can learn and develop skills in techniques such as watercolour painting, portrait drawing and using acrylics. Most week-long Summer courses are just over £300 each, while weekend courses cost up to £130.
Other art forms you can take adult classes in, include more obscure options such as bookbinding and making stained glass panels; and modern art options such as Photographing Glasgow's Urban Architecture or jewellery making.
Kids Art Classes
Children can also take advantage of the teaching on offer in the Summer programme. Glasgow School of Art offer week-long morning and afternoon courses (£110/£120) for children aged between 7 and 15. Budding fashion designers can study Printed Textiles where they can use screen-printing to make their own canvas bag or t-shirt. Aspiring photographers can learn how to use a 35mm film camera and then develop their own prints in the school's darkroom.
Professional Teachers
The tutors that teach the short courses at Glasgow School of Art are all professional artists in their own right, as well as experienced tutors. You are asked to supply your own materials for the courses unless otherwise specified, and where materials are provided, the cost of this is already incorporated into the course fees. To register for a course, you need to phone, or pay a visit in person to, the Continuing Education office.
After your class has finished, you can spend time in the Glasgow School of Art shop, browsing in the library or even taking a tour of the key points of Charles Rennie Mackintosh's architecture. There's a lot to explore.
Related Reads
Chart Botherers: Five of the Best Glasgow Acts
Scottish Opera – Know Your Aria From Your Elbow
The Best Glasgow Parks for Summer Sunbathing
____
Browse our deals for classes in Glasgow.