Arty Eats - Top Nosh London Gallery Restaurants
BY: Julie Pallot |
18 Aug 2014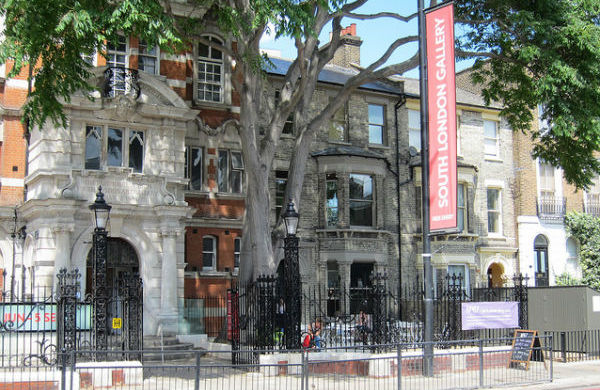 Over the past few years some famous galleries in London have become synonymous with fine dining restaurants. They stand out for their unique atmosphere as much as the galleries do. Not that you should ever deny yourself art, but in some galleries you can just visit for the food these days.
The South London Gallery
South London is a hidden treasure when it comes to its galleries and their superb eateries. The South London Gallery is a contemporary gallery in a converted Victorian house, is a great example. The No67 café and restaurant is a gorgeous dining room situated on the garden level for a removed peaceful setting away from the chicken shops and Caribbean hairdressers on Peckham Road. A stable favourite of Peckhamites, this is a good place to mooch around on a weekend and does a delicious lunch and brunch with freshly baked breads and cakes. The real star of the show is the three course dinner Wednesday to Saturday. Check the website for their daily menu.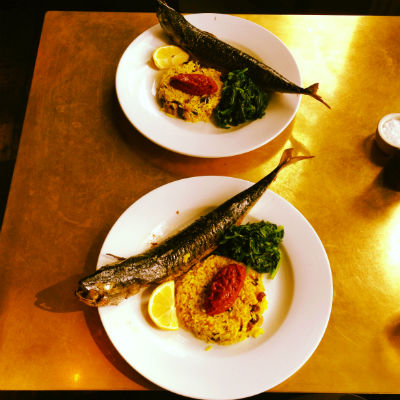 The Serpentine Gallery
The Magazine restaurant, opened in late 2013 as an extension to the The Serpentine Sackler Gallery . The architecture is in striking contrast to the neo-classical build of the gallery itself with its distinctive domed space-age design by 'Super Architect' Zaha Hadid. At night it looks particularly outstanding with the huge glass panels and spotlights creating a dreamy floodlit setting. There is a famous head chef at the helm, Oliver Lang, and the menu reflects the sophisticated atmosphere - however early reviews from the critics have said that it's not quite there yet in terms of culinary perfection. The setting is tremendous though.
The Saatchi Gallery
When the Saatchi Gallery became non-paying and moved to Slone Square it was breath of contemporary fresh air. Thank you Mr. Saatchi. The Saatchi Gallery Mess, like the rest of the building is a beautiful space with vaulted ceilings and huge windows. It serves tasty British fare at Chelsea prices as well as afternoon tea if you fancy tea and scones after a trip round the gallery. A good idea for a birthday outing or for a date.
Images courtesy of The No67 café and restaurant, 2013.
Related Reads
London's Recently Opened Restaurants
London by Foot and Mouth: Piccadilly to Bayswater
Five of the Best for a Pizza in London
Find a deal for restaurants in London.
BY: Julie Pallot
Art Sleuth is a blog about the contemporary art scene in London; comprising tangible reviews of opening nights, recording unusual exhibition spaces and general buzz and goings-on. Art Sleuth loves emerging artists, community art projects, supporting art for a good cause and discovering anything new, different and that is passionate about what it does. The blog covers the major art fairs and anything considered a yard stick for contemporary art right now. It gives readers a heads up on future art events that won't hit the mainstream media.