Award Winning Hairdressers? Glasgow has the Finest!
BY: Laura, Pearson Smith |
17 Sep 2014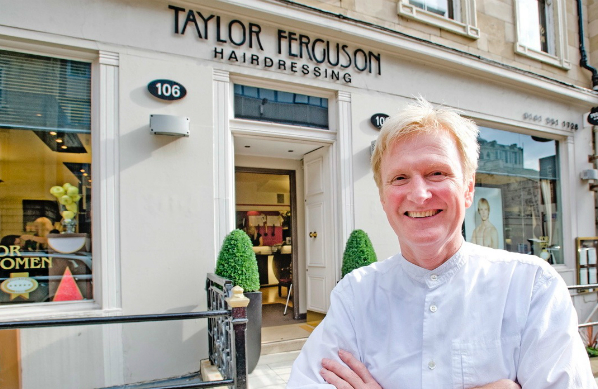 When making the decision to go for a haircut or colour treatment, we want to make sure that the person wielding the scissors or the peroxide has a trusted pair of hands. Glasgow has some pretty impressive award-winning hairdressers, and I've put together a guide to my favourites.
Most Coveted Hair Appointments - Taylor Ferguson
Hands-down the most coveted hair appointments in Glasgow are at the renowned Taylor Ferguson salon on Bath Street. It styles the hair of many celebrities visiting Glasgow, and is the hairdresser of choice for fashion shoots taking place in the city. Taylor Ferguson is a luxury salon that has received countless awards and nominations, including a lifetime achievement award for Taylor Ferguson himself, at the Scottish Hair & Beauty Awards in 2011.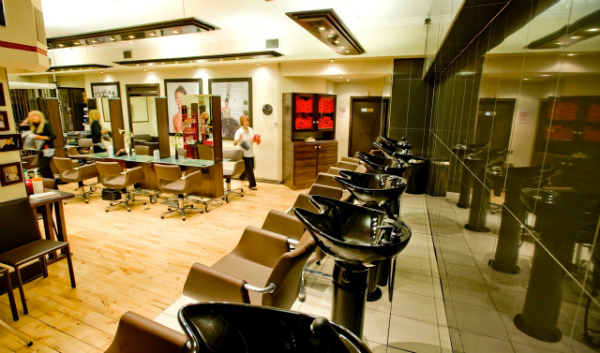 Prices for a cut and blow dry start at £65, but if you want an appointment with the man himself and his 30 years of experience, it will set you back a fair bit more. The salon specialises in trend-led cuts and colourings, plus hair extensions. They also have a loyal customer base who won't pop anywhere else for a simple trim.
Taylor Ferguson, 106 Bath Street, Glasgow, G2 2EN 0141-332-0397
Cutting Edge of Hair Design - Rainbow Room International
Rainbow Room International is a west of Scotland institution. This chain of luxury hairdressers was founded in 1979 and now has nine hair salons, with the majority being in Glasgow city centre. The first of these to open was Buchanan Street. Rainbow Room International is famous for being at the cutting-edge of hair design, and has won a number of awards at the British Hairdressing Business Awards. Their innovative use of colour and their stylish cuts is the reason for their 30,000 plus yearly customers.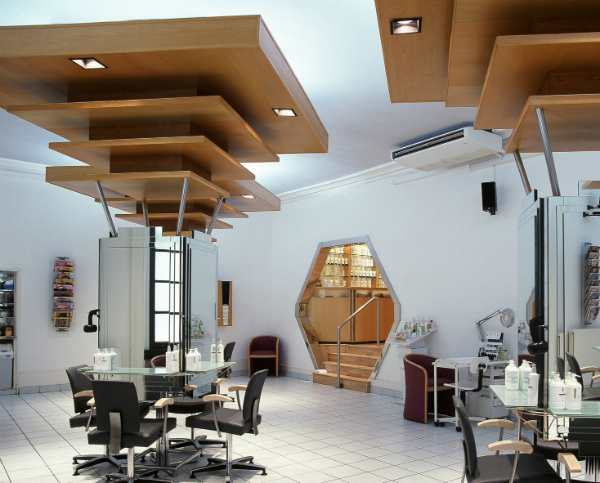 Prices for a design cutting start at £38 for an appointment with a 'stylist' (which is a good choice if you just want a simple cut or colour) to £55.50 for a 'senior consultant' appointment (the perfect choice if you want to take advantage of their creative flair and get a different look). All appointments include the much-loved shiatsu cleanse and scalp massage.
*Read more about Rainbow Room International in Rainbow Room Glasgow - Interview and Tips
Rainbow Room International, 125 Buchanan Street, Glasgow, G1 2JA 0141-248-5300
Celebrity Hair - Adee Phelan
Last, but not least, the Adee Phelan Salon in Merchant City is celebrity hairdresser Adee Phelan's first Scottish salon. He was the face of Channel 4 show The Salon, and has his own line of hair colour products.
His Glasgow salon is run under the watchful eye of Salon Director Kevin O'Neill. All of the team are colour specialists and have won numerous awards - such as Sarah's Scottish Colourist of the Year accolade. A cut and blow-dry is priced at £42, while a full-head tint is £56.
Adee Phelan Salon, 7 Garth Street, Glasgow, G1 1UT 0141-552-9876
These are all great hairdressers to go to whether you want just a tidy up of your own style, or want some major colour and cut reworking. All are the best at what they do and are well versed in current trends.
Related Reads
Explore The Glasgow Style Mile
Four of Glasgow's Hottest Fashion Brands
Best Wedding Dress Shops In Glasgow
____
Find a deal for hair salons in Glasgow.