bakery 47 Glasgow - The Southside's Best Sourdough and Sweet Treats
BY: Ann Nugent |
9 Apr 2015
Raindrops on roses, and whiskers on kittens may be a few of Julie Andrews' favourite things, but I'd rather have a warm slab of home-baked sourdough, slathered with salted butter and served with a steaming hot mug of tea, thank you very much - which is why I'm feeling rather smug about being a Southsider right now. You see my new local is filled with the best-looking buns in town no less. And pistachio and rhubarb tarts. And rum and raisin amoretti. And did I mention the sourdough – ah yes, I did… but this one is stenciled with G42 branding – 'the Southside tin'; or topped with courgette chilli mint and mozzarella and transformed into a sourdough focaccia.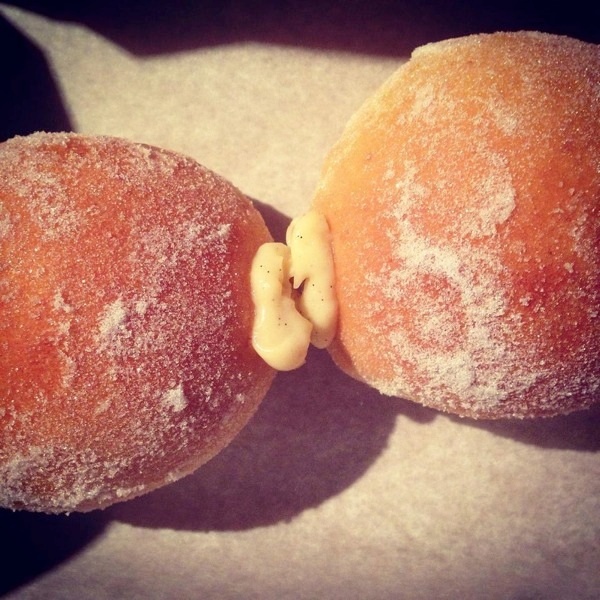 The Whimsical World of Bakery47
Welcome to the whimsical world of artisan bakery47 – where locals in the know queue from early doors most weekends to sample the week's latest treats.
Born in January 2013, bakery47 is the ongoing collaborative project of husband and wife, Sam and Anna Luntley. The couple started by baking sourdough breads from their own home kitchen and selling them to neighbours and friends close by. Two years later, and an impressive rota of supplying to independent cafes and delis across the city, bakery47 has found a home base on Glasgow's Southside – 76 Victoria Road.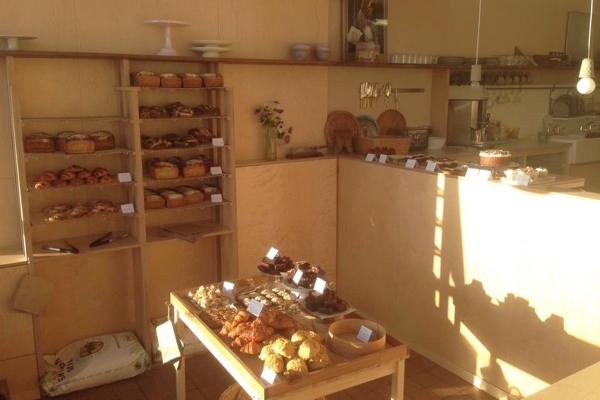 "It was a longtime dream for us to create a bakery with craft sensibilities," says Sam. "I had just returned from a period of temporary work at a bakery in London and we saw the opportunity to offer a personal and careful service in Glasgow and employ a traditional approach to making.
Glasgow the Perfect Bakery Location
"Glasgow was always going to be the perfect place for us to create bakery47, even though we're both from down south. We initially moved to Glasgow from Edinburgh and we were immediately excited and refreshed by the cultural life and sense of community in Glasgow, especially on the Southside. There is openness to ideas, a supportive and enthusiastic attitude and a general sense of love and pride in our city and all it has to offer. People seem to want to support, be involved and champion local start up businesses such as ours – we feel really lucky to have found ourselves doing this here."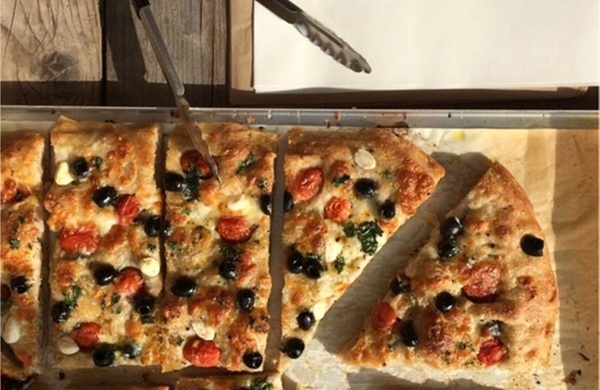 Artisan Bakery
Both Sam and Anna come from an arts background, and this is something that definitely informs their approach, "for us our baking and the kind of experience we create at bakery47 is our art practice - we see it as a craft and every detail of what we create, bake and communicate is carefully considered in this context.
"What we make and create is informed by our experiences and interests, the places we go, people we meet, other food we enjoy and many other cultural influences on our lives."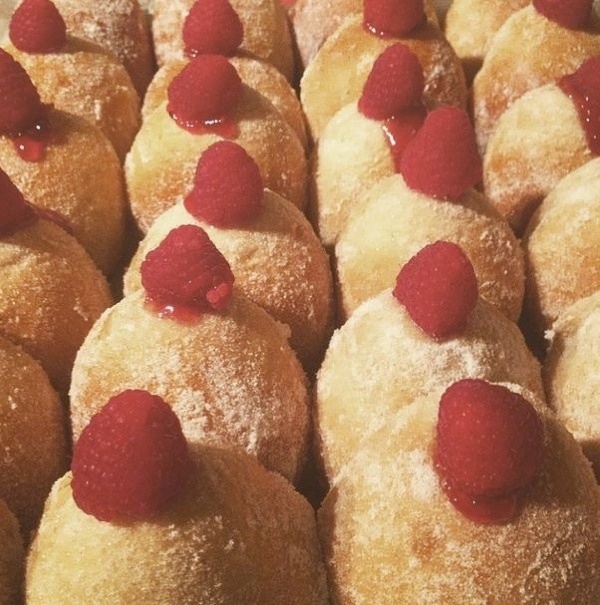 Peanut Butter Brownies
Ask Sam & Anna what Glasgow's favourite baked-good is, and they'll find it hard to choose just one. "A current favourite are our peanut butter brownies - like a luxury take on a Snickers bar. People also seem to be loving our salty millionaire - a wholemeal spelt shortbread with dark salted caramel and a chocolate top, and our customers are very taken with our rhubarb custard Danishes."
The most unique item however, is probably their approach. "We don't want to be a Bakery capital 'b' – but want to provide something more exciting, more variable and more involving," says Sam. "We want our creativity to shine alongside our bakes, and for our customers to feel a part of something more wholly warming than just another café."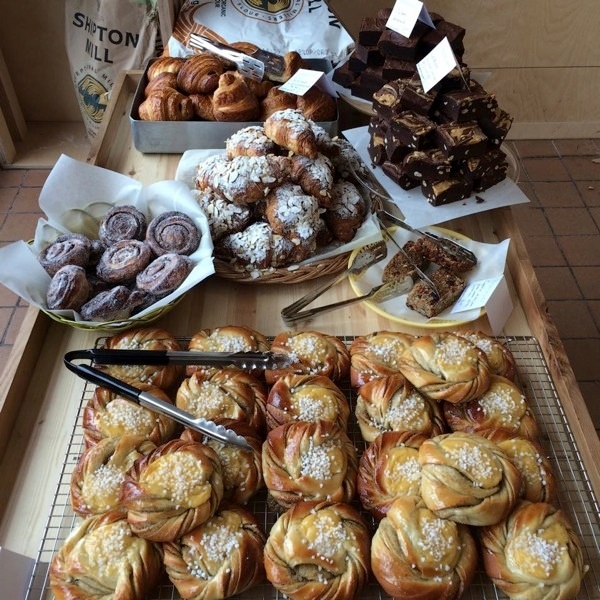 Enjoy bakery47's amazing creations at Gizzi's, All that is coffee, Wilson Street Pantry, Lab Espresso, Coffee Chocolate & Tea, Veldt Deli, Papercup coffee, Meadow Road & Stan's studio – or as the couple suggest "in our bakery at 76 Victoria Road, take away from our counter to enjoy at their own kitchen tables, in bed, in the park, on an adventure, surrounded by friends and family, in a solitary moment of indulgence on the bus, up a mountain, straight from the bag round the corner
Check out www.bakery47.com for that week's opening and closing hours, and, well – to drool over the endless photos of baked heaven. Better than brown paper packages, tied up with string any day.
Related Reads
Sweet Treats - Get your Cake Fix in Glasgow
Once Upon a Tart: A Tale of Tempting Treats in Magical Surroundings
Stylish and Sweet - Best Cupcakes in Glasgow
____
Find a deal for coffee and treats in Glasgow.
BY: Ann Nugent
Ann Nugent is a 30-something girl in the city of Glasgow. A freelance style writer and culture insider, Ann established her blog in 2010 and regularly contributes reviews and social commentary across Scottish national and local media titles.