Lunch Treats Around Belfast City Hall
BY: Jeff Meredith |
9 Jun 2014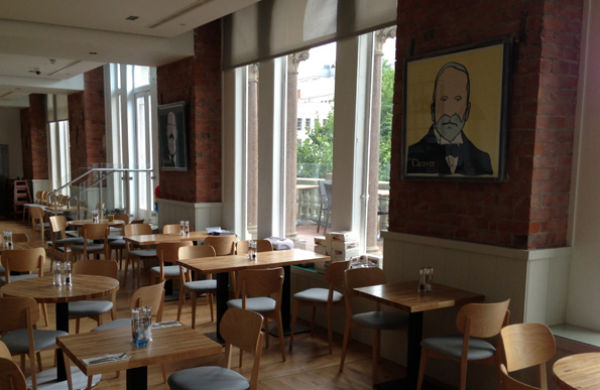 Belfast City Hall - it's the heart of Belfast and a truly iconic building, so of course it's also going to be surrounded by great places to eat for both tourists and local workers on their lunch breaks. I'm there all the time visiting some of my favourite lunch spots - some are just newly opened, others are old favourite haunts, and one is just for pure treats.
Robinson & Cleaver
Number one on my list is Robinson & Cleaver Deli and Terrace restaurant. Opened in Summer 2013, this new lunch spot has the best view in the City as it is directly opposite the City Hall. You can sit upstairs on their terrace and take in their stunning view while eating some really great food. Downstairs is the deli serving what I reckon is my favourite sandwich ever - Chicken Mango.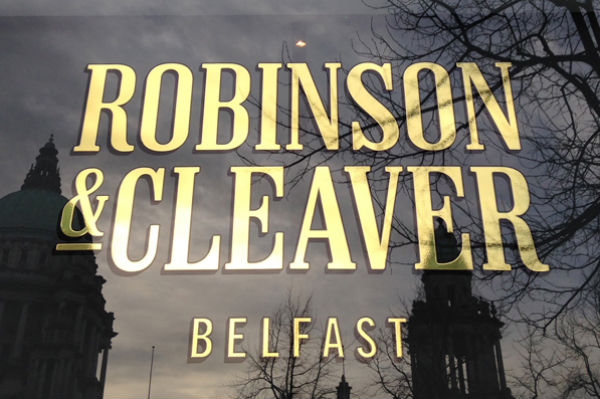 Treat Boutique
Another new addition to my favourite City Hall lunch spots is Treat Boutique. The couple who own this little treat of a café were the only independent retailer in Victoria Square shopping centre and recently moved over to Wellington Place just beside the City Hall into bigger and better premises. They make all their pastries and treats on site and every one that I've tasted is worth going back for more. They also have a great soup and sandwich deal and it's all fresh and delicious.
Co Couture
My favourite place for a total treat is Cocouture, one of the top UK chocolatiers just beside the City Hall on Chichester Street. If you like your chocolate and fancy a chocolate lunch, then this is your place. They do the best Hot Chocolate in the City and have a great selection of chocolates which are all made on site in the basement shop.
The Apartment
There are a number of bar/restaurants surrounding the City Hall, The Apartment is another spot with great views and has been a popular food and drink spot for a number of years. I definitely recommend a window seat where you can eat your lunch and watch the world of Belfast in the streets below with the great City Hall in the background.
Bobbins Coffee Shop
The last of my lunch recommendations in the heart of Belfast is the City Hall's very own lunch spot, Bobbins Coffee Shop. Inside this superb building they have a great café with delicious food in beautiful surroundings. Just pop in the front door of the building and follow the directions. While you're there, have a look round at the exhibitions and enjoy the building.
Where's your favourite lunch stop in Belfast? @GrouponBelfast #GrouponGuide
____
Bag yourself a Belfast lunch deal.
BY: Jeff Meredith
Jeff Meredith runs popular Belfast blog, BelfastTimes.co.uk. He describes his blog as an online magazine for the city and covers fashion, restaurants, theatre, events and launches in the greater Belfast area. Jeff can be found on his blog, Facebook and Twitter promoting, plugging and reviewing the best things happening in and around the city of Belfast.