Where to Get Your Cupcake Fix in Belfast
BY: Gemma-Louise Bond |
18 Apr 2014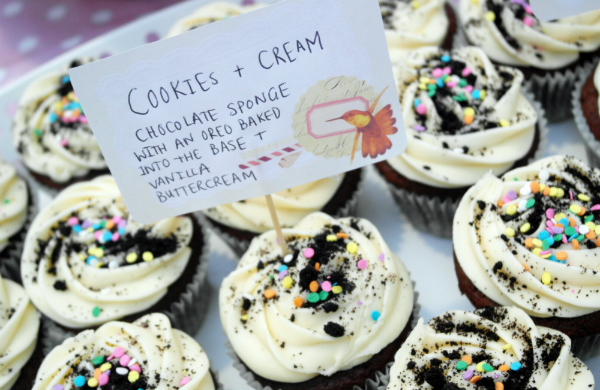 There's nothing better than a sweet treat to pick you up when you feel down. I love a cupcake with a cuppa to make everything seem right in the world again. Whether you're stressed, out with the girls shopping or have a pack of kids dying for a post-dinner treat, my top Belfast cupcake vendors will serve all purposes.
The Lily Pink Bakery
The Lily Pink Bakery was established in 2012 by owner Claire. Her cakes are made with free range and locally sourced ingredients meaning that by eating her cakes you are not only supporting her small business, but you are also supporting other local sellers. Claire is very inventive with her flavours, my favourite of these being the "Elvis" cupcake - a light banana sponge with chocolate chips, topped off with peanut butter frosting and a banana chip. Another thing I love from The Lily Pink Bakery are the alcoholic cupcakes. Made to order, flavours range from Jack Daniels and Coke to Gin and Tonic (Claire even made half a dozen G&T cupcakes to give to Nigella Lawson when she came to Belfast). Also make sure to check out her famous Rainbow Cake - it almost looks too pretty to eat!
You can find The Lily Pink Bakery at St. George's Market every Sunday and you can place individual/custom orders from her via her website.
Top tip: Make sure to "like" The Lily Pink Bakery on Facebook as Claire often runs special offers for her St. George's Market stand!
Life is Sweet
Like The Lily Pink Bakery, Life is Sweet is also a popular vendor at St. George's Market. Her sweet treats are inspired by her American upbringing. Maryland born Sarah makes cupcakes, pretzels and custom cakes which all look aesthetically pleasing (as well as tasting divine!). My advice is to try her American inspired flavours - the peanut butter and jelly being a particular favourite of mine. Sarah is also a great person to visit for a custom cake. She recently made one for a girl who was graduating as a nurse. An injection and plasters made from fondant? So cool!
You can find Life is Sweet at St. George's Sunday Market and selected flavours are available in Boojum stores.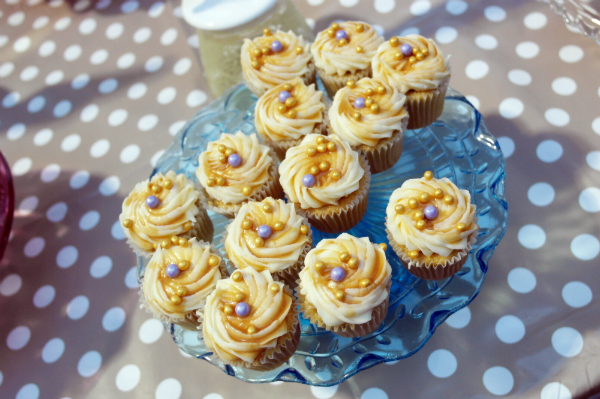 Johnnie Cupcakes
I would be the first person to dismiss chain cupcake stores, but there is something different about Johnnie Cupcakes. The very "no fuss" stand in the middle of CastleCourt Shopping Centre offers a wide range of cakes which have been baked in County Meath. I am such a fussy cupcake eater but I tried a Rocky Road cupcake one day on a whim and have been addicted ever since. They also make an amazing Reese's Peanut Butter Cupcake (can you see a theme of peanut butter emerging? I'm obsessed) as well as a delicious Raspberry Ruffle cupcake that my Grandmother would be partial to. Tasty, no fanfare cakes to grab on the go.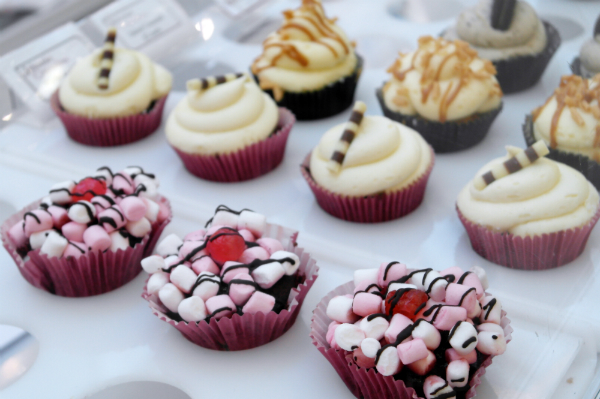 Honourable Cupcake Mentions
There are also a few other cupcake places or sellers in Belfast that are very tasty. I love The Little Cupcake Café on Bedford Street which not only sells yummy cupcakes but amazing macaroons and Bubble Tea. If you've never had Bubble Tea, you must try it. Originating in Taiwan, it's somewhere between a tea and milkshake. Another great place for cupcakes is Treat Boutique . The store has just relocated from Victoria Square to a Wellington Place. It also sells lovely lunchtime food as well as cakes and pastries. Also try The Sugar Room. The super glittery cupcakes are very rich but are fantastic for any girl that loves a bit of sparkle. The cupcakes have even been a gift at Belfast Fashion Week for the fashionable guests. They also have some very yummy macaroons (glittery too, of course). Nip over to his Facebook and take a look at the amazing birthday cake creations which he makes - I've had my eye on his Wizard of Oz cake for years!
Join the conversation! What are your favourite places for a cupcake fix in #Belfast? #GrouponGuide @Groupon_UK
____
Check our our deals for bakeries in Belfast.