From Dinosaurs to Dior: Belfast's Ulster Museum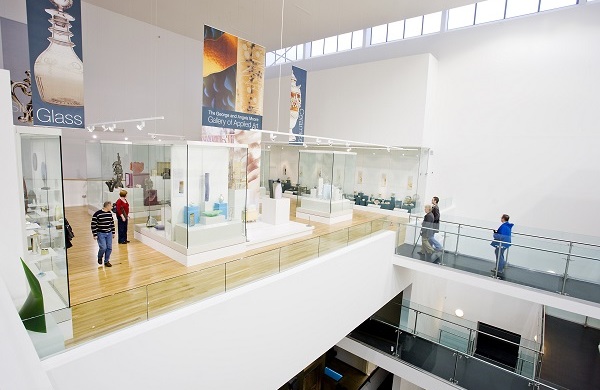 If you're searching for things to do in Belfast, the Ulster Museum mixes old with new, presenting exciting exhibits in a bright, modern space that offers something for everyone. My earliest memories of it are as a school girl, when my history of art teacher dragged a gaggle of us to sit on the lawn outside to discuss and sketch the architecture of the old building. We were happy to be there - anything outside the classroom was a bonus - but in those days the museum's interior was a dark, shadowy place that held little allure to us. Since then, the building's complete refurbishment has given it a new lease of life, with outstanding facilities putting it on a par with others in major cities. The bright, contemporary space has attracted some amazing exhibits and it has become a place that I love to explore - the perfect venue for anything from a rainy day family trip to a place of quiet escapism. To me, the building looks its best in the evening - it's really quite magical when set up for a formal event, fashion show or wedding.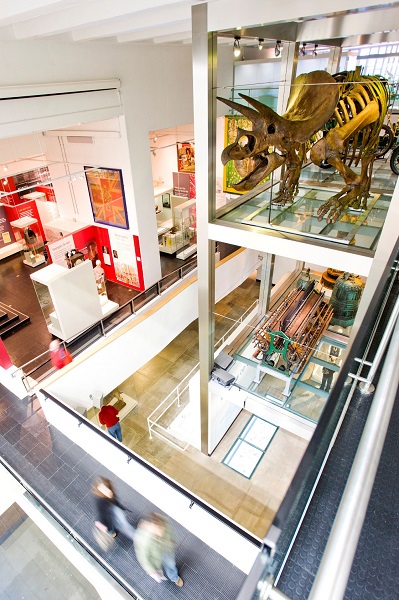 Recent attractions included a William Scott exhibition and Night at the Museum - a torch-lit tour and sleepover for (accompanied!) children. True Colours featured an exhibition of artwork by some of the brightest young artists and designers in Northern Ireland's schools and colleges. A new costume gallery showcases costumes from the Georgian period to the present day (hello Dior and Chanel!), while The Ulster Crises tells the story of Irish Home Rule and the Ulster Covenant.
Quick Tips
- Check out 'Discover Art', 'Discover Nature' and 'Discover History' - interactive Discovery Centres with activities for big and little kids including games, puzzles, artwork and dressing up. - Get the Kids Explorer Map - a great guide to the best attractions for kids, from dinosaurs to treasure - Pick up the Adult Map - available to download in nine languages at
nmni.com
- Download the three 
Gallery Guides
 - the 'Rock'n'Roll Guide', the 'Lesser Known Guide' and the 'Nearly Scary Guide' - Self guided or expert tours are available and full details on current and upcoming exhibitions can be found on
nmni.com
- Parking can be a bit tricky in the university area, so park and ride or public transport might be your best options. - The museum is set in the grounds of my youthful haunt - the Botanic Gardens, which is well worth a stroll. Don't miss the Palm House while you're there. Have you been to the museum recently? Let us know what you think!
@Groupon_UK
#grouponguide
#belfast ___ Click to see our deals for
Belfast museums
.
BY: Nic
Nic is a Belfast beauty blogger, freelance writer and mum, with a penchant for Chanel lipstick, shopping & strong coffee. As editor of Strawberry Blonde Beauty, she helps steer women through the beautysphere with reviews, tips and the lowdown on the latest releases. Nic loves exploring Belfast's thriving cultural scene and agrees with Dorothy that there's no place like home.