Belfast's Vintage Treasures
BY: Katrina Doran |
6 May 2014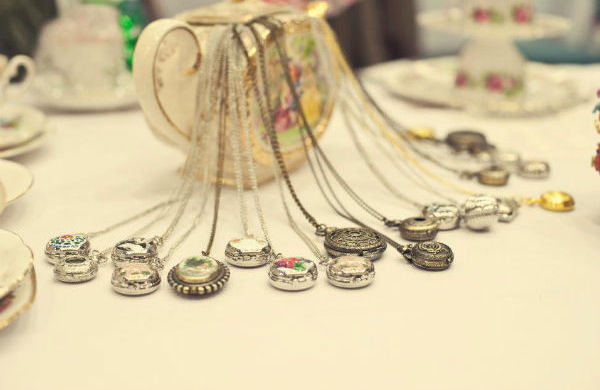 One of my favourite things to do when I'm visiting a city is to have a rummage through their best vintages shops – a vintage dress to wear and treasure is a much more fabulous souvenir than a trashy ceramic ornament! Vintage shopping is a huge trend in Belfast with an iconic vintage fair flying the flag for nostalgia and style, to vintage stores packed with treasure to uncover. Here the best vintage shops Belfast has up its sleeve: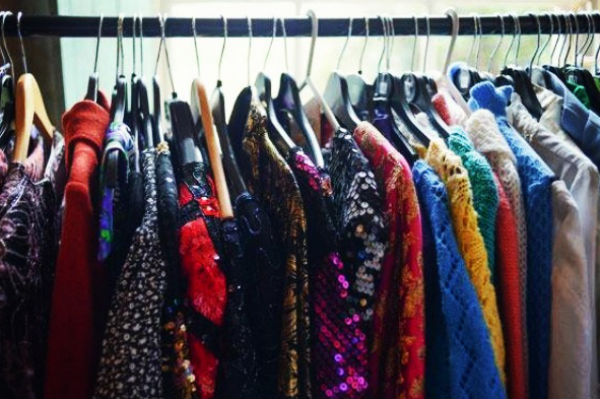 Frock Around the Clock
The ultimate vintage experience in Belfast is Frock Around The Clock Vintage Fair. As the longest running vintage fair, the quality of the vintage sellers is second to none with around 40 retailers at each fair. Frock Around The Clock also includes local crafters selling their wares and sweet treats in the form of handmade chocolates and cupcakes. The atmosphere alone makes it a fair that you want to spend some time browsing and hearing the fabulous stories behind some of the pieces for sale. A day of glamour and nostalgia – Frock Around The Clock vintage fair is a must-visit for any vintage lover.
St George's Market
St George's Market also hosts some quality vintage retailers at the Sunday Market. Look out for Norma Jean Vintage for quality vintage clothes, jewellery and accessories. If you love your vintage with extra sparkle then check out Vintage USA for glittering jewellery pieces.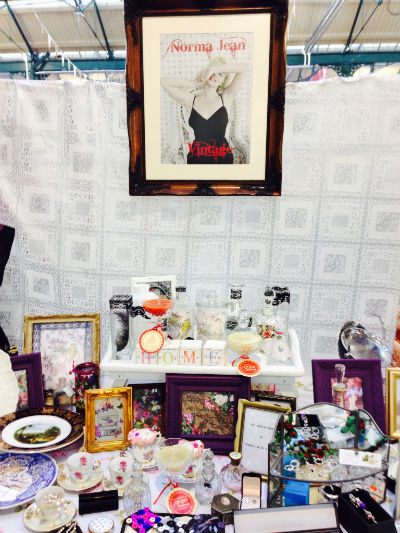 Oxfam Vintage
Get your retail therapy totally guilt-free by shopping in vintage specialist charity shops. Oxfam Vintage, 8 Castle Street, Belfast in the city centre is just a skip up from the big Primark on Royal Ave and has a fantastic selection of vintage clothes, footwear and accessories. Vintage finds donated to Oxfam stores all over Northern Ireland are sent to this vintage hub. Check out Oxfam Vintage's Facebook page for regular posts of new stock.
Re:Store
Just up from CastleCourt Shopping Centre on Royal Ave is Re:Store Vintage run by the charity East Belfast Mission. Donations to Re:Store charity shops are funnelled to the city centre store to result in wall-to-wall vintage finds.
Vintage Shops Belfast City Centre
Belfast City Centre is also home to classic vintage stores Tag 13 and Young Savage. At Tag 13, 13 Church Lane (near Victoria Square) you'll find a mix of leather jackets, sequin dresses and vintage Levi jeans.
If you like a coffee with your shopping check out Young Savage at 89-93 North Street. Located within the Bigg Life Arts Centre you can sip your tea in Café Wah while checking out the vintage wares.
Vintage Shops Belfast's Queen's Quarter
Botanic Ave in the Queen's Quarter of Belfast is the home of two great vintage shops. The original Belfast vintage store - The Rusty Zip, and Yellow Submarine. The Rusty Zip opened in Belfast in the summer of '98 and has been delighting Vintagistas ever since. The Rusty Zip houses an eclectic mix of eye-popping vintage clothing, accessories, and quirky costumes as well as some upcycled items like bags made from vintage fabrics by local designers.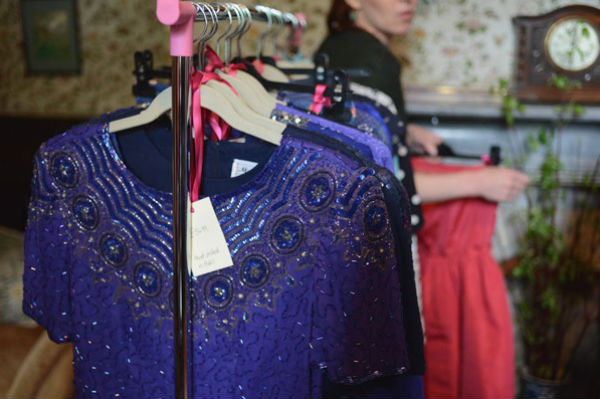 Located at 44 Botanic Ave, near the Empire Music Hall, look out for the bright yellow door with the porthole to enter into the Yellow Submarine's den of vintage delights. Themed rooms add an extra level of visual fun with lots of the boys including vintage vinyl, t-shirts, denim, and quirky furniture finds.
Where do you get your vintage fix in #Belfast? #grouponguide @Groupon_UK
____
Check out our deals for fashion in Belfast.
BY: Katrina Doran
Click here to see more articles by Katrina...Katrina Doran set up Sugahfix.com in 2008, the NI-based online style source delivers with daily fix of locally relevant fashion and beauty news plus a weekly ezine rounding up the week's fashion, beauty and entertainment news with a extra sprinkle of Sugahfix sparkle. Katrina combined her marketing expertise with a parallel career as fashion and beauty creative director, stylist and writer, working for ELLE UK in London, and beauty writer for the Irish News, to create Sugahfix.com including the hugely popular Hey Sugah! weekly ezine. Sugahfix.com has won several prestigious awards including CIPR Digital Innovation 2010 and Best Blog at the 2011 Northern Ireland Social Media Awards. To support and encourage fellow bloggers Katrina set up the FABB network for Fashion And Beauty Bloggers in Northern Ireland in 2011 which has grown to include 42 members. One of the most in demand creative directors and fashion stylists in Ireland, Katrina has created stunning photographic campaigns for Erneside, Rushmere, The Quays and Marshes Shopping Centres, The Vintage Bridal Fair, and local designers Grainne Maher and Una Rodden...click here to see more articles by Katrina...