Best Bars in London Breweries
BY: Ben Norum |
11 Feb 2015
Something's brewing in London, and that something is a craft beer revolution. It wasn't all that many years ago that you could count London's beer makers on one hand, but now there are more than sixty of them. Many of them go a step further than just making beer, and give you somewhere to sit and drink it too. These so-called tap rooms are not only atmospheric places to sink your pints while watching them come off the production line, but they also offer some of the freshest and best beers the city has to offer.
The Brewery Bar, Camden Town Brewery
The bar attached to Camden Town's brewery – which is actually in Kentish Town – has a serious good-time vibe going on. It really comes into its own on Thursday, Friday and Saturday nights, when it opens up until 11pm and has street food in its courtyard. Line your stomach with the likes of schnitzel burgers from Boopshi's and pizza from Fundi while you make your way through the impressive beer range, which includes every single Camden Town beer on tap.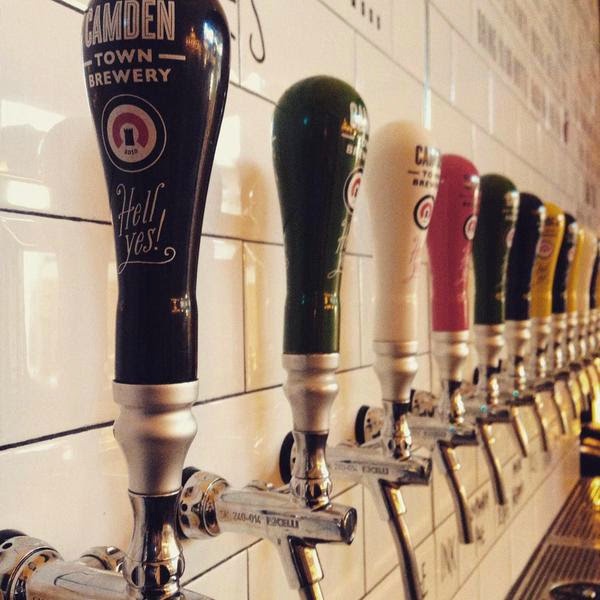 What to drink? Camden Ink is a rich stout that gives Guinness a good run for its money.
The Brewery Bar, 55 Wilkin Street Mews, NW5 3NN
Brick Brewery
Peckham's Brick Brewery opens up its doors every Friday and Saturday night, and has enlisted brilliantly-named local pizza bus The Crust Conductor to help get the party started. Intersperse slices on a Routemaster with small-run exclusive brews straight from the tanks.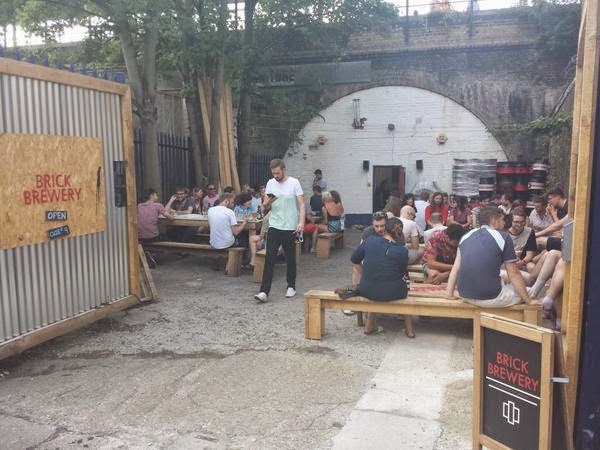 What to drink? Give Blenheim Black a go, it's a rather unusual rich and hoppy black IPA.
Brick Brewery Blenheim Grove, SE15 4QL
Crate Brewery
Combining beer with pizza is a winning formula for Hackney Wick's Crate, and the way in which the industrial space opens directly onto the brewing area means you really do feel in the thick of it. As well as the beers brewed on site, there are many excellent offerings from other London breweries.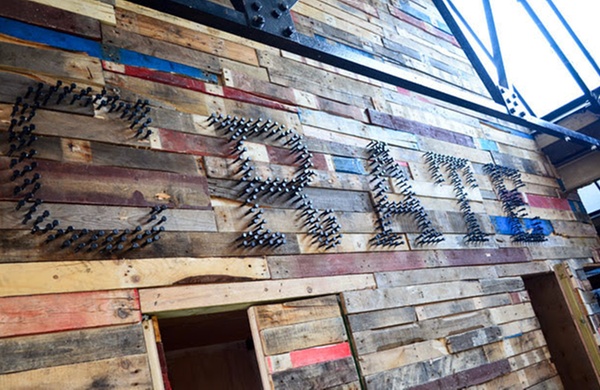 What to drink? Crate's Golden Ale is a light and refreshing winner.
Crate Brewery, The White Building, Unit 7 Queen's Yard, E9 5EN
Duke's Brew & Que, Beavertown Brewery
This De Beauvoir Town pub and BBQ spot was the original site of Beavertown Brewery. They've now moved to larger premises in Tottenham, but this remains an honorary tap room. Here you'll find all the brewery's main beers alongside a regularly changing assortment of its experimental small-batch Alpha series of brews, which are well worth seeking out. The fact that there's no shortage of home-smoked ribs, pulled pork and burgers is a clear bonus.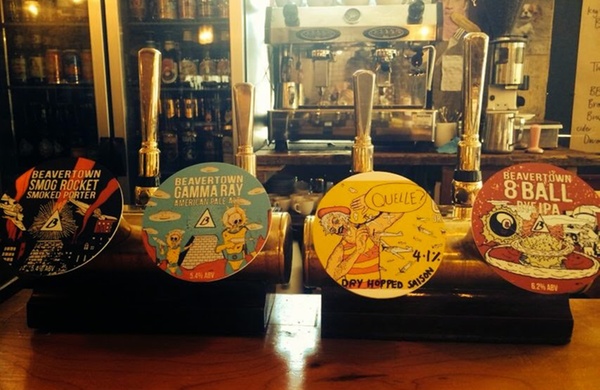 What to drink? Aside from the specials, Beavertown's American Pale Ale Gamma Ray is hard to beat.
Duke's Brew & Que 33 Downham Road, N1 5AA
The Mawson Arms, Fuller's
This pub sits on the edge of the large Fuller's brewery complex in Chiswick, and also acts as the brewery's tap room. It's much like any other well-kept Fuller's pub to look at, but the beers here are what sets it apart. They are kept in such good condition and served so fresh that you really will taste the difference.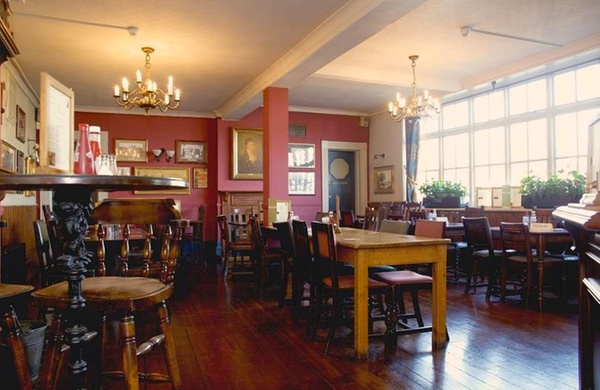 What to drink? Try a pint of Pride here to discover just how nutty and refreshing this ubiquitous beer really can be.
The Mawson Arms, Mawson Lane, W4 2QD
Tap East
Watch beer being made as you drink it at this Stratford pub where glass walls are all that divide brewers and drinkers. As well as its own, it stocks a rotating range of craft beers with a focus on London creations.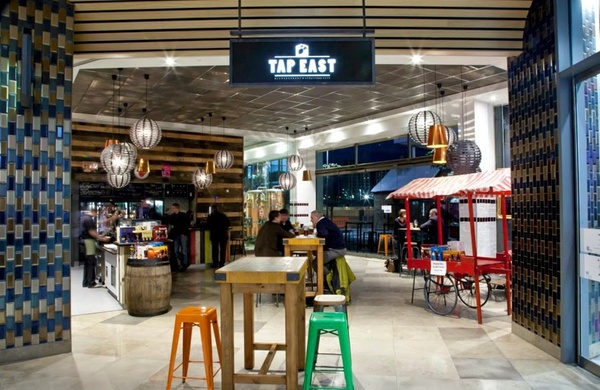 What to drink? Tap East's smoky and malty Smokestack Porter is one to try if it's on.
Tap East, Westfield Stratford City, 7 International Way, E20 1EE
The Tap Room, London Fields Brewery
Set just off Mare Street, the stripped back decor at this friendly bar belies a finely tuned operation where beer makes it into the food as well as the glasses. Tuck into Welsh rarebit made with homemade beer-laced cheese, beer-battered fish butties or a stout and chocolate brownie alongside London Fields beer flights and exclusive bootleg brews.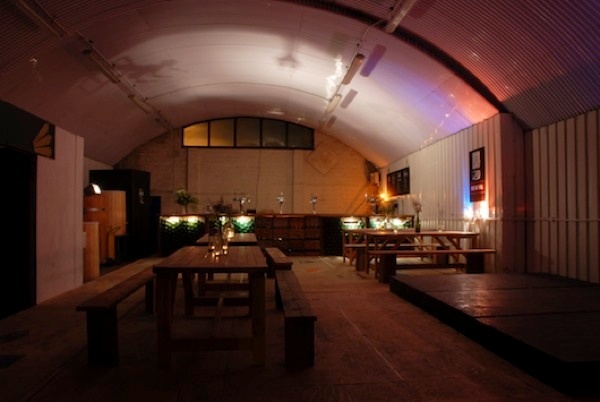 What to drink? The brewery's extremely hoppy Hackney Hopster.
The Tap Room, 365-366 Warburton Street, E8 3RR
The Tasting Rooms, Meantime Brewing Company
You'll find plenty of exclusives at this fast-growing brewer's Greenwich bar. As well as having the full Meantime range on tap and rotating specials, it has 'brewery fresh tanks' installed, meaning you can drink the beers as soon as they're ready, unpasteurised and straight from the maturation tanks. A menu of gastropub-style dishes – including some excellent burgers – complement the beers and you can even pop your head into the main brewery itself and watch a state-of-the-art robotic arms seal and stack kegs ready for delivery.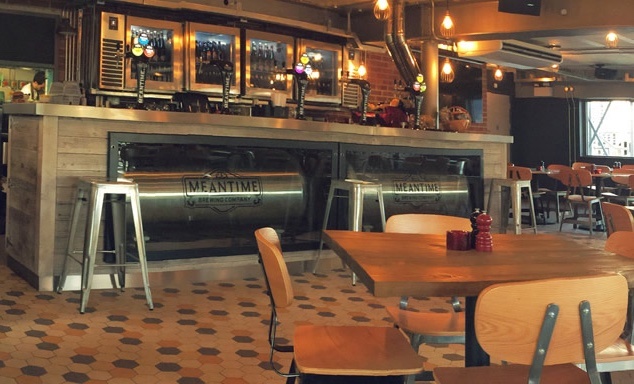 What to drink? This is the only place you can enjoy a pint of Tasting Rooms Pale Ale – a stronger version of the brewery's popular Pale Ale.
The Tasting Rooms, Lawrence Trading Estate, Blackwall Lane, SE10 0AR
Related Reads
Quirky Bars in London - The 5 Best Pubs
Where are the Best Beer Gardens in London?
____
Browse our deals for bars in London.
BY: Ben Norum
Ben Norum has been writing about London's food and drink scene for more than six years, watching it change and grow considerably in that time. He has contributed to publications including Time Out, Square Meal and the Standard and is food and drink editor at Londonist. He has also helped set-up and run various markets and food festivals across town, as well as flipping the odd burger. If not in a restaurant, bar or pub he's most likely to be found annoying his neighbours by using a food smoker on his balcony. Follow Ben on twitter @BenNorum.