Best Burgers in London for under £7.50
BY: Nick Andrews |
26 May 2014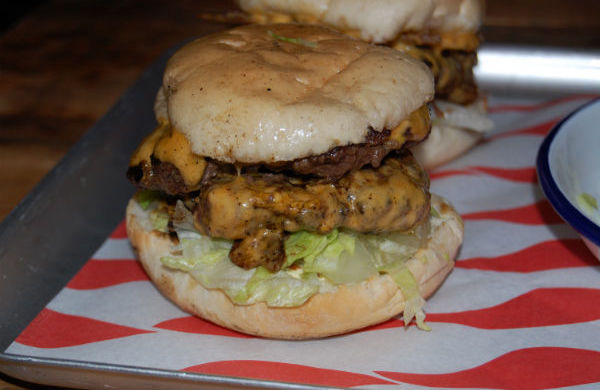 If you're on a budget and want to get stuck into some of London's hottest burgers and STILL have enough to get the tube home, you're in luck. This is your guide to London's best burgers for £7.50 or less.
Dead Hippie
The Dead Hippie burger from the team behind MEATLiquor, MEATMarket, and MEATMission is one of the greatest burgers you'll eat in London today. Comprising two mustard fried beef patties (similar in style to the 'animal style' of US burger chain In-N-Out's burgers), melted American cheese, and chunky pickles all sandwiched between two custom made ends of a bun. The best place to experience the Dead Hippie is the very first permanent outlet for the MEAT franchise – MEATLiquor – which is situated on the corner of Henrietta Street and Welbeck Street, just north of Bond Street tube station. If you like a drink, you could do much worse than their house grog – a brain bending mixture of rums that doesn't taste alcoholic… dangerous.
Ari Gold
Patty & Bun's signature beef burger, the Ari Gold, has rightly got London raving. Its combination of 35-day aged angus beef patty, chipotle mayonnaise, and house-pickled onions all wrapped in a brioche bun - for £7.50, it's a complete winner. And that's before it's packaged up in their signature burger wrap to bond the whole thing together and make it messier than that spaghetti scene from Lady and the Tramp. This is a ten napkin burger and it's one that's worth queuing for. And have no doubt you will have to queue for it. Make sure you take an umbrella… The Ari Gold can be sampled at Patty & Bun's first permanent location on James Street, behind Selfridges, and a short walk from Bond Street tube station. Service is from 12pm – 10pm Tuesday to Sunday.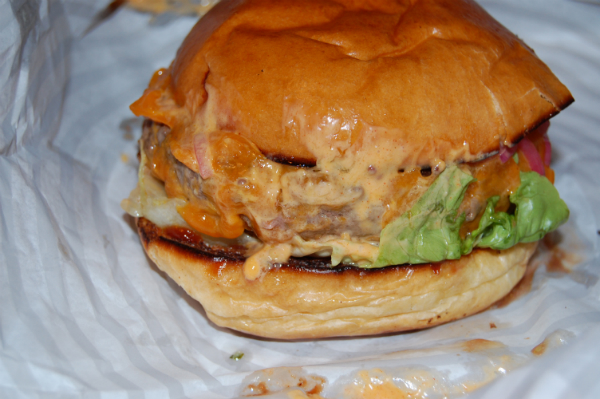 Dirty Burger
From Soho House Group, the Dirty Burger is the eponymous sandwich from this joint. It's a simple combination of beef, cheese, ketchup, and French's mustard all enclosed in a bun that's specially baked in house and shipped to Kentish Town and Vauxhall. You can indulge in this burger for just £5.50, but you'll want to add some of Dirty Burger's addictive onion fries – a huge pile of battered onion pieces that complement the burger. Dirty burger can be found in two locations, 'round the back' in Kentish Town, and 'under the arches' in Vauxhall.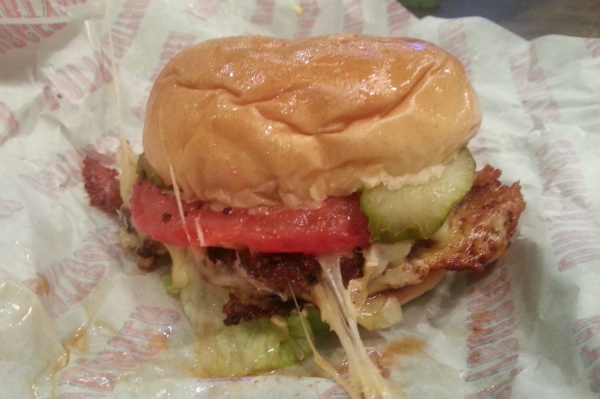 Where do you find the best burgers in #London under £7.50? Tweet us! @Groupon_UK #grouponguide
____
Check out our deals for restaurants in London.
BY: Nick Andrews
Nick is Hamburger Me and he likes burgers. Actually, it goes a bit deeper than that. Nick is, in fact, London's pre-eminent burger blogger, and the author of www.hamburger-me.com where, since 2010, he's been posting about and reviewing London's best burgers. He's a keen collector of burger memorabilia (check out his burger phone!) and he even has his own line in burger cufflinks...