Best Burgers in London - Pub Edition
BY: Nick Andrews |
11 Nov 2014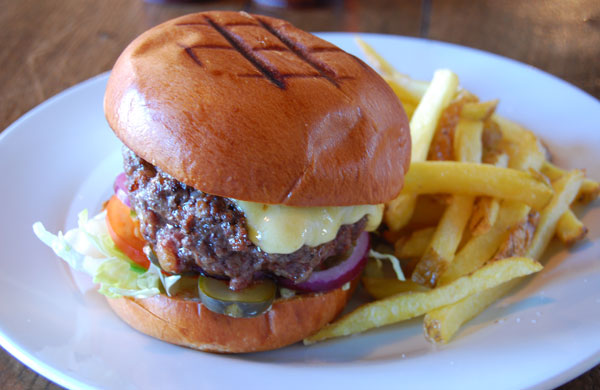 With all the talk of burger restaurants around London, we often forget about the humble boozer. A place you can grab a pint, destroy some packs of pork scratchings and put the world to rights. You might even order hot food if you're feeling brave, but as the fashion of pub pop-ups, residencies, and kitchen takeovers gathers even more pace, how do you know whether you're going to get a turkey or a triumph? Luckily I've pulled together a list of my favourite burgers in London boozers to take the pain out of choosing where to go for a great pint with great food.
Old Red Cow, Smithfield
This refurbished Smithfields pub, and its tiny dining room, hide two rather tasty secrets. The first is the huge range of guest beers from breweries around the UK – all on tap and ready to sate your thirst. The second, and in my opinion, more important is the rarebreed beef burger they have on their bar menu – it comes with triple cooked chips too.
Three Compasses, Dalston
As pubs experiences go, the Three Compasses in Dalston is one of the more basic you'll get, with a single, open wood panelled bar and dining room scattered with mismatching tables and chairs – there's little in the way of distinguishing features. The kitchen, however, is run by relative London newcomers 'Le Bun' with three burger specials guaranteed to get your mouth watering - Le Bourguignon Bun, Le Duck Frites Bun and National Burger Day one-off Le Royale With Cheese (8-hour short rib patty, hickory beef jus, St Maure de Touraine, smoked tomatoes and truffle dijonaise frisée) - all can be washed down with a pint of Five Points lager from the bar.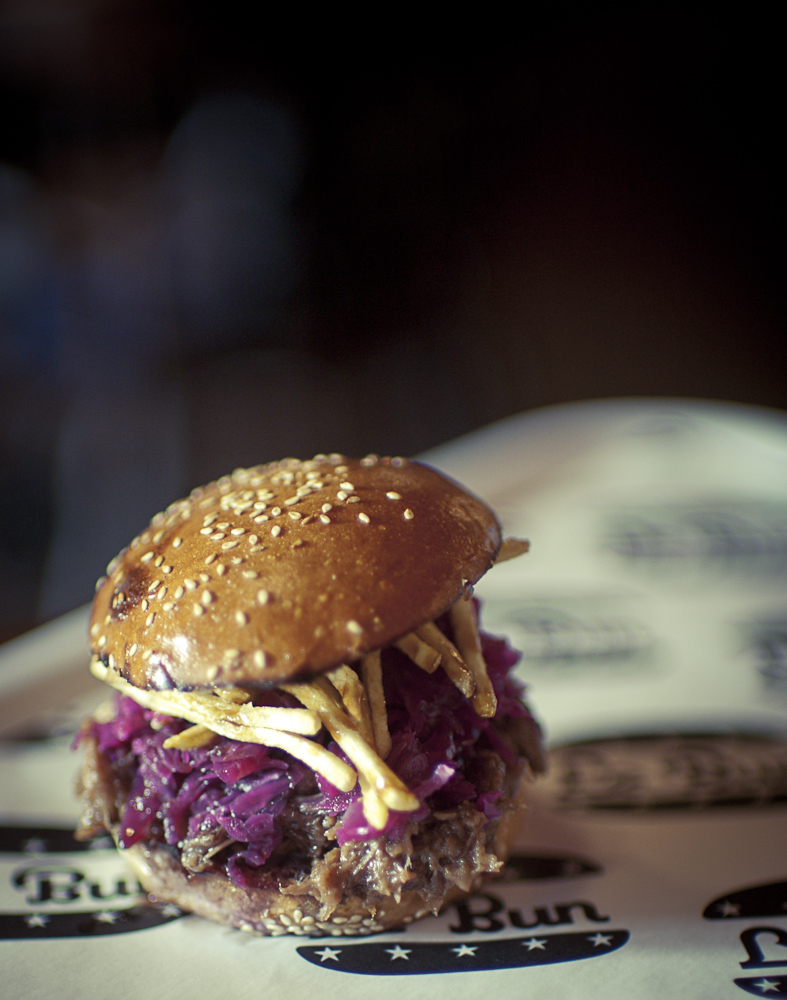 Burger Craft
Operated by PubLove, Burger Craft is a relatively new venture for the pub group, which is focused on delivering a great burger experience, the main focus of which is the Juicy Bastard burger. This is a double pattied cheeseburger (the beef used is a mix of 90% chuck and 10% rump) and cooked medium by default. They're well-seasoned and show off a cracking caramelised crust. Couple that with a soft, glazed broioche bun, some super-gummy american cheese and a smokey BBQ sauce. PubLove pubs serve a London-focused drinks range so you can wash your Juicy Bastard down with a pint of local brew They have Burger Craft kitchens in 3 pubs now – Victoria, Paddington, and Battersea. Get your fix by checking out Burger Craft.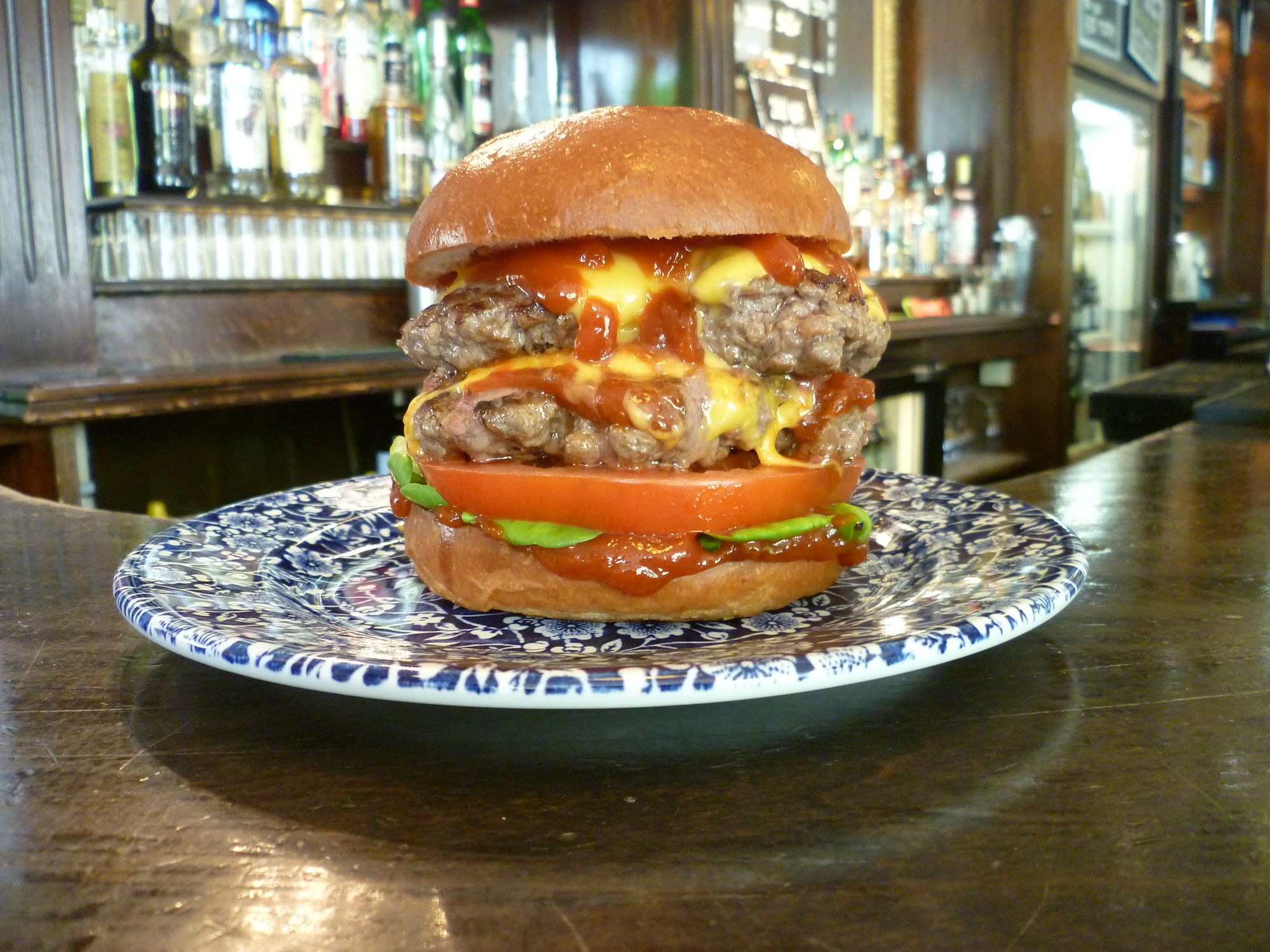 Sebright Arms
Situated on Hackney Road, the Sebright Arms has long been home to one of my favourite burger residencies, Lucky Chip. This pub has it all. Booths, benches, outside space, beer, burgers and a downstairs space for super up close and personal gigs. And the burgers are still some of the best in London – if you like a bit of spice, make sure you try the Danny Trejo!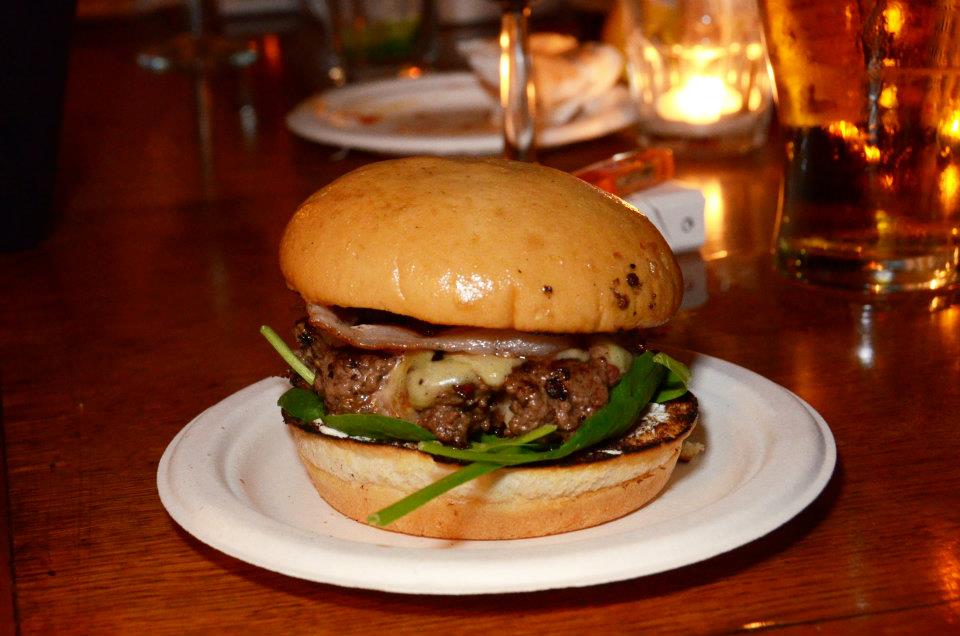 Image Credit: Sebright Arms
So there we have it, the best boozers in London to grab a burger. Do you have a favourite that's not on this list? We'd love to hear about it. @GrouponGuide_UK
More Burger Articles
The Best Burgers in London - Hamburger Me's Best Bits
Understated and Underestimated - The Elliot's Cafe Burger
Vegetarian Food London - Best Veggie Burgers!
____
Hungry? Browse our deals for restaurants in London.