Best Child Friendly Restaurants in London (Plus Tips on Eating Out with Babies) 
BY: Rejina Sabur-Cross |
29 Oct 2014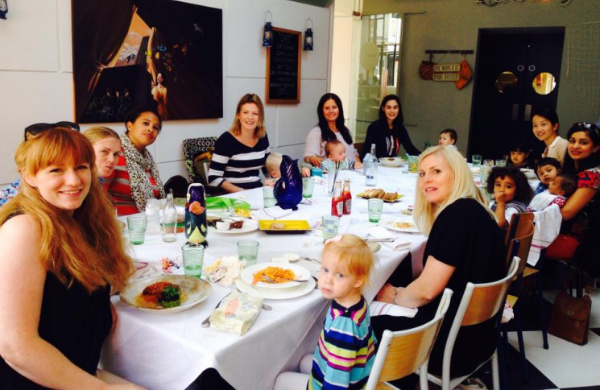 There's no doubt that London is heaving with terrific places to eat out. With the opening of Weeny Weaning in Clapham, the world's first sensory restaurant for babies (complete with digital interactive menus) it seems that even little people are encouraged to get in on the culinary action. Nancy's Pantry in Dalston ("where the children are as important as the food") is a regular haunt for my two year old who loves a good splash in the fountain outside when the weather gods are on our side. But these child-centric places aside, where are the best places to dine when you have tiny ones in tow but also fancy a treat yourself? I asked Emma Carter, founder of Babies Who Lunch London and mother to supercute baby Noah.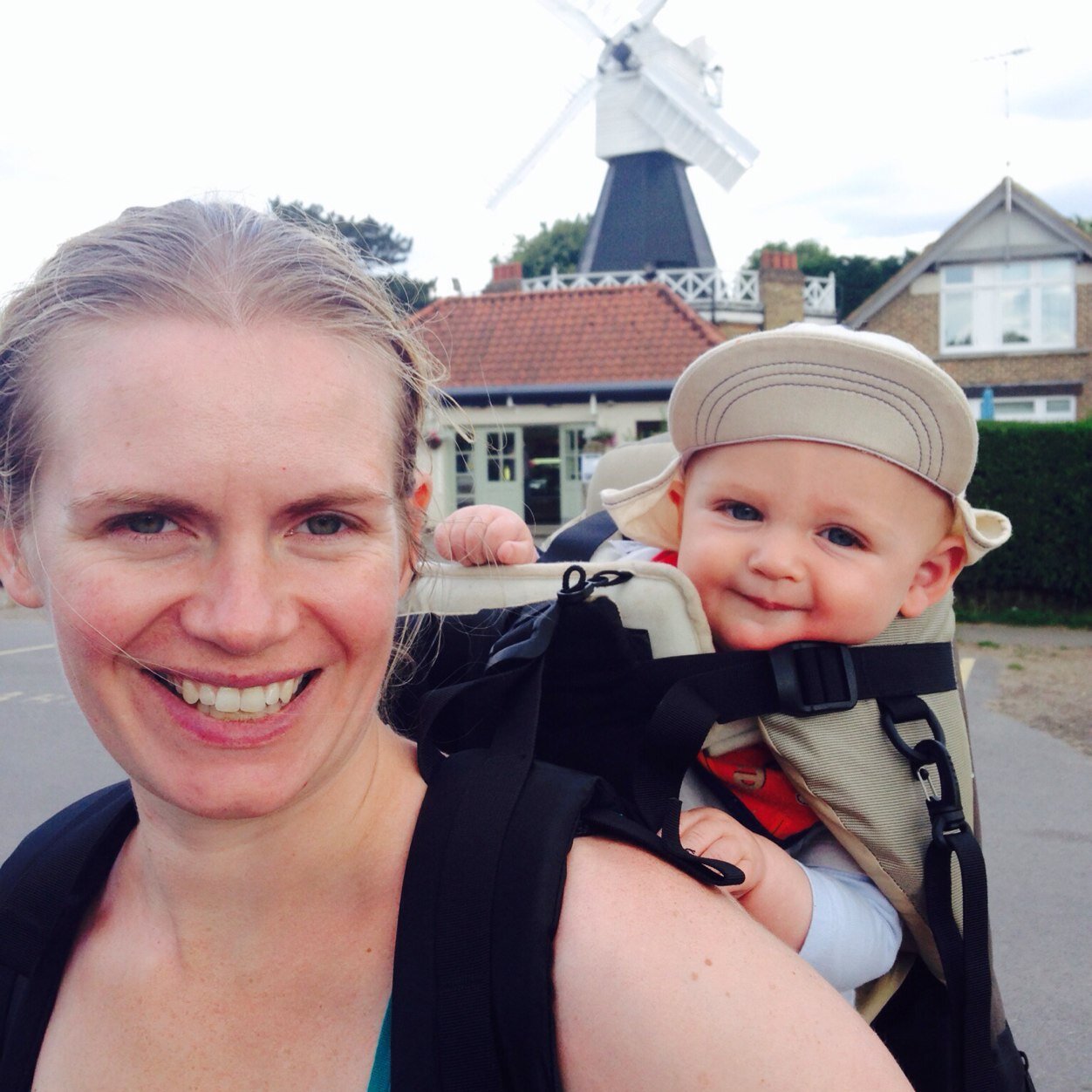 "I love London and the variety of restaurants on offer. Before Noah arrived I would regularly go out for dinner and knew this would be something I was going to really miss after he was born. In the first few weeks we made a number of trips to the baby cinema and it felt like my bit of normality, something for me to enjoy and not all about the baby. This led me to look into restaurants with private dining rooms as I thought the same principle could be applied to food. Originally it was just for my NCT group but then it became so popular that Babies Who Lunch was born - there are a lot of other parents out there who enjoy London's dining scene. The idea behind it is that it's about the parents enjoying themselves and bringing the babies along for the ride rather than the other way around"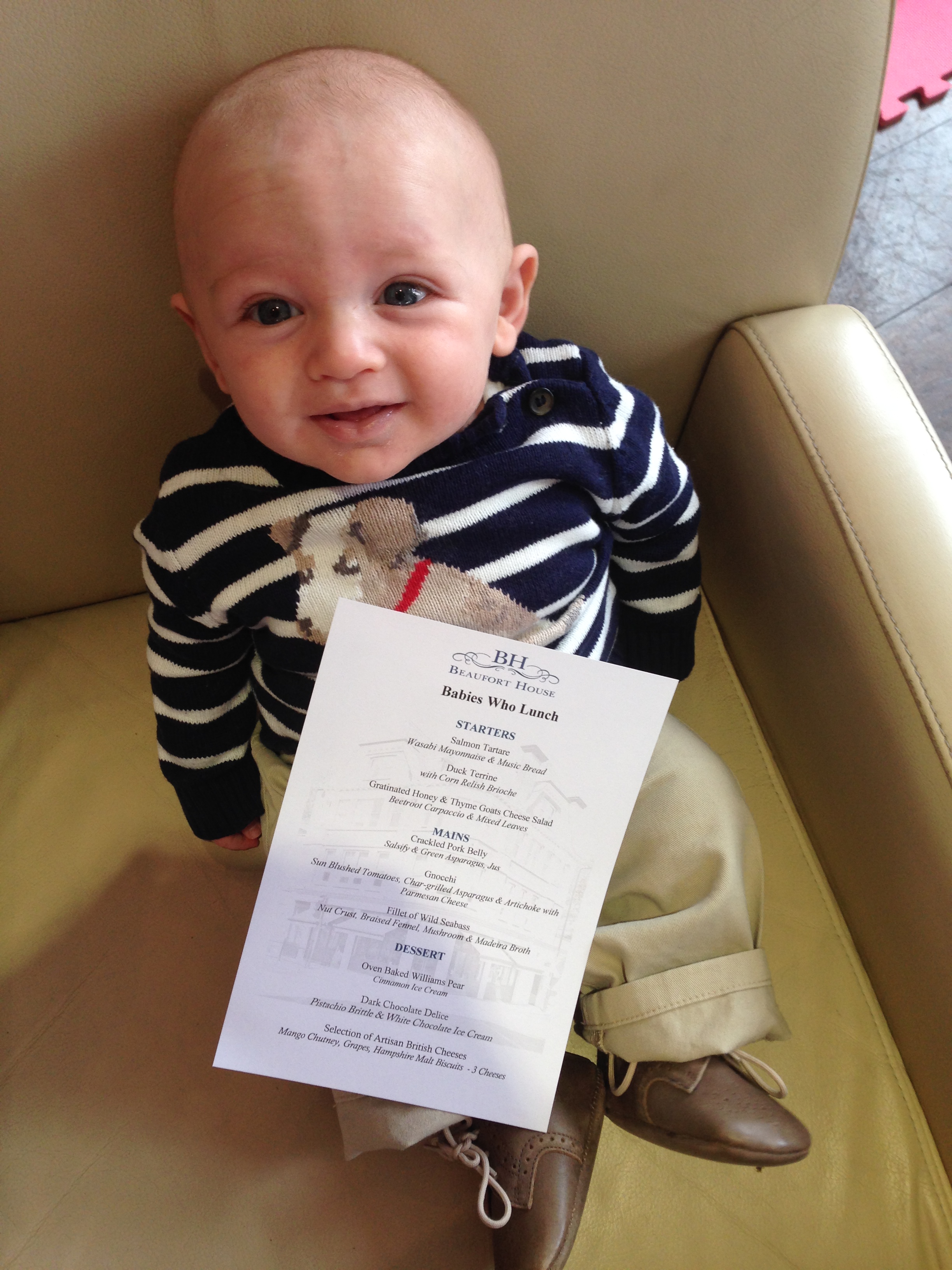 Emma's Tips for Eating Out with Babies
A more relaxed parent definitely leads to a more relaxed dining experience. Come prepared – at least two bibs and a change of clothes for you and baby is a good idea.
If your baby is eating solids bringing a bin bag or plastic sheet to put under the high chair means you don't need to stress about them making a mess.
For a first time outing it is good to play it safe - suss out your baby's routine (if they have one) and time it so that they are likely to sleep through the experience and you can enjoy your meal in peace! And go somewhere local that you have been a few times before so that you are comfortable with the restaurant and can easily get home from.
If you are looking to go out in the evening, most restaurants are happy to welcome babies in the early evening (5.30/6pm) on the basis that they will be done and away to bed before the busy part of the evening hits. You are likely to find staff more welcoming if you go for an early dinner.
If you are eating out with a 6 month+ infant do try to go for a type of cuisine that you feel your baby could sample some of the food so they feel included in the adventure.
If your baby is having a meltdown just remember that you can nearly always find somewhere quiet or to pop outside and try to calm them down – and remember most of time that people are looking over it is often in sympathy.
Emma's Favourite London Dining Spots:
Hix Soho
66-70 Brewer St, London W1F 9UP Tel - 020 7292 3518
If you are looking for somewhere a bit more trendy to go then Hix Soho is a great choice. Kids under 10 eat free when you dine between 4-6pm on weekdays 12-6pm on weekends. A cheaper alternative is Hix's Shoreditch outpost Tramshed.
The Ivy
1-5 West St, London WC2H 9NQ Tel - 020 7836 4751
The celeb spot The Ivy welcomes children of all ages, there's no kids menu as such but they are happy to adapt dishes or give smaller versions of existing dishes and there are high chairs. Great value set menu available on Sunday/Monday all day and from 12pm-6pm Tuesday-Thurs.
Beaufort House, Chelsea
354 King's Rd, London SW3 5UZ Tel - 020 7352 2828
Beaufort House Chelsea is very used to babies and children (they have a lot of children's parties) and the food and service is excellent.
The Wolseley
Piccadilly, 160 Piccadilly, London W1J 9EB Tel - 020 7499 6996 ()
I took the grandparents here for afternoon tea in The Wolseley on Boxing Day for their Christmas present when Noah was just 3 weeks old. It has high chairs and their afternoon tea is quite reasonable and also good for breakfast, brunch and lunch – also great for celeb spotting (Kate Hudson was on the next table from us).
Place to Eat
John Lewis stores, London and Peter Jones, Kings Road
Not fine dining but a good selection of hot and cold food and dedicated changing rooms with space for feeding and nice and spacious.
The Quince Tree
at Clifton Nurseries - 5a Clifton Villas, London W9 2PH Tel - 020 7432 1867
A hidden gem in Little Venice. Beautiful tranquil setting with large tables and space for buggies, good changing facilities and high chairs.
Tate Modern Café
Bankside, London SE1 9TG Tel - 020 7887 8888
A good place to go if you want to combine some culture with food. The cafe was recently named Best Family Restaurant in the Time Out Eating & Drinking Awards and added bonus of kids can eat for free when you buy a main course.
The Brown Dog
28 Cross Street, Barnes, SW13 0AP Tel - 020 8392 2200
The Brown Dog is one of our local haunts and is great to have a place that is both baby and dog friendly – so our dog Usko can join in too. Great gastro-pub fare and lovely for a Sunday roast - the manager is very knowledgeable on wine if you are looking for recommendations.
Electric Diner
191 Portobello Rd, London W11 2ED Tel - 020 7908 9696
French/American food and great to combine with a trip to the Electric Cinema – their parent and baby screenings are on Monday morning and with leather sofas and cashmere blankets are a real treat.
Chain Restaurants
There are a number of chain restaurants which I have found to be great for babies/children such as Busaba Eathai (yummy Asian food), Pizza Express (you can nearly always find an offer) Wahaca (great street food eating) and Jamie's Italian (some great baby led weaning/finger food options on the menu).
What are your top child friendly restaurants in London? Tweet us! @GrouponGuide_UK
Cover Image Credit: West London Mum
More Child-Friendly Articles
Three Ways to Wear Out the Kids in and around Muswell Hill
Rainy Days Out in London with Boisterous Toddlers
London's Best West End Musical for Families
Find a deal for restaurants in London.
BY: Rejina Sabur-Cross
Click here to read more articles by Rejina..Rejina Sabur-Cross is a blogger and freelance food writer. She started Gastrogeek back in 2009 and has written for various publications including The Guardian, Fork Magazine, Eat Me Magazine, Le Cool, Blogosphere Magazine, Channel 4 Food, Fire and Knives and BBC Good Food. She's been featured in Red Magazine, the Evening Standard, The Independent, Olive Magazine, Waitrose Kitchen and more recently in the Sunday Times Magazine as one of the UK's top food bloggers. She's judged the Brick Lane curry competition, dined on bull's pizzle pie on Jimmy and Jamie's Food Fight and judged dishes for "The Perfect" on the Good Food Channel. Her first book "Gastrogeek" is out now. Click here to read more articles by Rejina..