Best Chocolate Desserts in Belfast
BY: Katrina Doran |
21 May 2014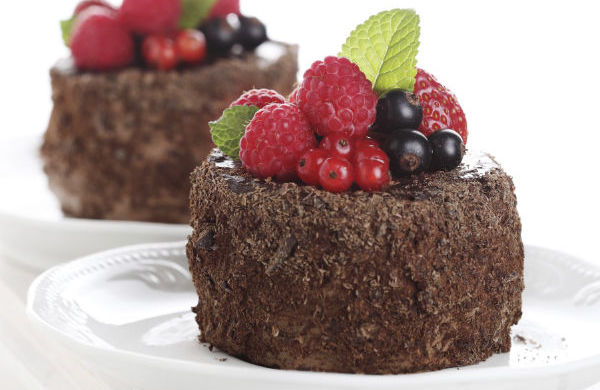 After enjoying a delicious dinner, I always want something chocolatey to round off the meal. So, when choosing a restaurant, one of the first things I do is check out their dessert menu. If there's no chocolate item on the list (which is more common than you'd think), I keep looking until I find a place that can deliver. Here are my favourite places in Belfast for getting a cocoa hit.
Chocolate Brownie from Shu
A warm brownie usually hits the spot and one of my favourites is served at Shu on the Lisburn Road. Anywhere that uses Valrhona chocolate in their desserts gets top marks from me and Shu's Valrhona and hazelnut brownie, served with vanilla ice cream, is a dreamy moment indeed.
Chocolate Fondant from Home Restaurant
There's something about a heated chocolate dessert, served with cold ice cream that is eternally appealing.
Home Restaurant
serve the most perfectly sized chocolate fondant, warm with a melting middle, and a scoop of ice cream. It's not too much, and not too little - it's just right.
Mississippi Mud Pie from Co Couture
Basically everything at
Co Couture
 is insanely good. The chocolate treats are all prepared freshly on the premises from their brownies and chocolate chip cookies to their handmade chocolate truffles, but as a dessert the Mississippi Mud Pie is pure chocolatey joy. This vision of loveliness is as the epitome of chocolate lovers dream. Served in individual portions at Co Couture's Dessert Club or pick up a slice of the huge pie to bring home and indulge in private!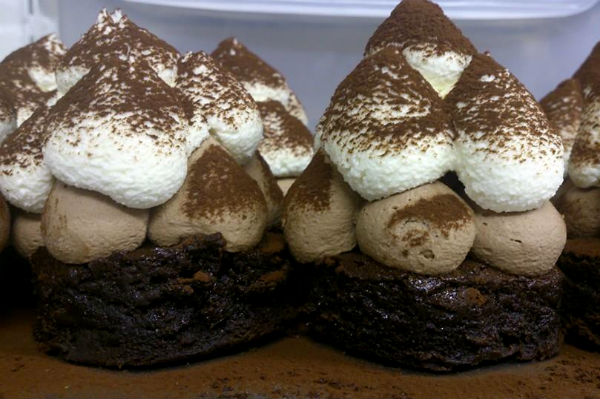 Pastries from Patisserie Mimi
Belfast also has some bakeries and shops that sell luscious chocolate treats. 
Patisserie Mimi
 on High Street has become famous for their delectable desserts. Take home a box of the pistachio macaroon, filled with Alpaco Grand Cru – we're talking 66% Valrhona chocolate here people! If you really want some serious indulgence – go for the raspberry pistachio and Tainori tart in an individual portion or the huge size for a dinner party. The Tainori in the tart is referring, again, to that god of chocolate - Valrhona. Yum, yum, yum.
Also try...
The chocolate truffle torte served at 
Deane & Decano
 is insanely good as is the chocolate torte served with pistachio brittle and salt caramel ice cream at 
Coppi
 - a taste sensation.
Where are your favourite desserts in #Belfast? Join the conversation. #GrouponGuide @GrouponBelfast  
____ Check out our deals for
restaurants in Belfast
.
BY: Katrina Doran
Click here to see more articles by Katrina...Katrina Doran set up Sugahfix.com in 2008, the NI-based online style source delivers with daily fix of locally relevant fashion and beauty news plus a weekly ezine rounding up the week's fashion, beauty and entertainment news with a extra sprinkle of Sugahfix sparkle. Katrina combined her marketing expertise with a parallel career as fashion and beauty creative director, stylist and writer, working for ELLE UK in London, and beauty writer for the Irish News, to create Sugahfix.com including the hugely popular Hey Sugah! weekly ezine. Sugahfix.com has won several prestigious awards including CIPR Digital Innovation 2010 and Best Blog at the 2011 Northern Ireland Social Media Awards. To support and encourage fellow bloggers Katrina set up the FABB network for Fashion And Beauty Bloggers in Northern Ireland in 2011 which has grown to include 42 members. One of the most in demand creative directors and fashion stylists in Ireland, Katrina has created stunning photographic campaigns for Erneside, Rushmere, The Quays and Marshes Shopping Centres, The Vintage Bridal Fair, and local designers Grainne Maher and Una Rodden...click here to see more articles by Katrina...