The Best Gastropubs in Town
BY: Rejina Sabur-Cross |
16 Jun 2014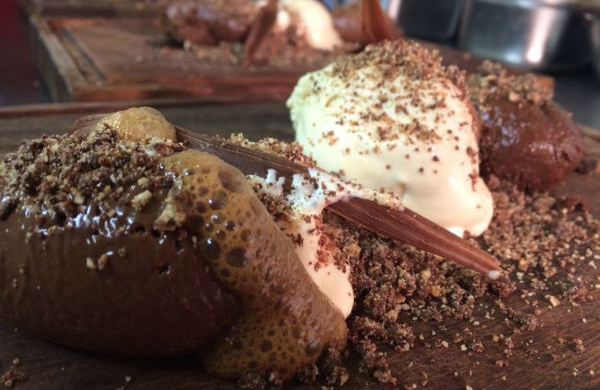 Real ale in a dimpled pint glass, crackling flames and a plate of something delicious - if this is your idea of bliss then the good old gastropub is very much your friend. Here's my lowdown on six of the finest in the capital.
The Eagle
The original and still the best - the food is excellent and the signature steak sandwich remains a stalwart on the seasonally changing menu. The selection of real ales and quirky beers are also well worth checking out.
Ape and Bird
If you fancy a bowl of nostalgia with your pint, you can order blackface mutton mince and dumplings, just like your nan's, or for a truly epic dessert go for the banoffeebocker glory at this relatively new venture. The latest offering from the Polpo group, Russell Norman describes it as "a pub for people who don't like pubs".
The Bull and Last
The home smoked fish board is an absolute must and includes camomile smoked mackerel, pickles, superlative bread and goujons of freshly fried fishy bits. It's all a cut above the food to be found in many fancy restaurants although, sadly, the Sunday roast was a little burnt when I visited, but I'm guessing this was a rare off day in the kitchen. Child and dog friendly.
The Heron
If your experience of Thai food in a pub amounts to insipid bland coconut sweetened mush then you need to rectify matters with a visit to the Heron. It might not look like much, but the food is some of the most authentic you're likely to find in the whole of London. Specialising in the sour curries and salads of north east Thailand, prepare to be delighted with deep fried duck's tongues or crispy catfish mango salad. Probably best to avoid if you're the kind of person that thinks pad Thai is an adventurous dish.
The Empress, Lauriston Road
Boasting a Michelin Bib Gourmand and with good reason - the restaurant makes the most of all the quality produce on its East End doorstep: meat from Ginger Pig, fish from Jonathan Norris, bread from E5 Bakehouse and coffee from Climpson & Sons. You can dine on whelks, whitebait and partridge in grand Victorian pub surroundings. On a Monday you can dine on hake, kale and caper butter or lamb's liver with lentils and salsa verde washed down with a pint of Truman's Swift for a mere tenner.
The Harwood Arms
Made famous by its smashing scotch egg, there's some incredibly accomplished cooking going on in this place. Treacle cured smoked salmon, haunch of Berkshire roe deer (the owner personally selects and shoots his own deer so you know it's decent and humanely dispatched stuff) and spiced mead pudding with quince and smoked milk ice cream are just some of the highlights from the menu. Well worth travelling to Fulham for.
So next time you're hungry and in need of somewhere lovely to enjoy a decent meal with a pint, remember there's never any need to endure a soggy plate of microwaved pie and chips ever again. The nineties foodie fashion haunt of choice is still going strong and when it's parky outside you can keep your austere restaurants and street food queues - make a beeline for one of the UK's greatest contributions to civilisation instead.
Whats your favourite gastropub in London? Tweet us! @Groupon_UK #grouponguide
____
Check out our deals for restaurants in London.
BY: Rejina Sabur-Cross
Click here to read more articles by Rejina..Rejina Sabur-Cross is a blogger and freelance food writer. She started Gastrogeek back in 2009 and has written for various publications including The Guardian, Fork Magazine, Eat Me Magazine, Le Cool, Blogosphere Magazine, Channel 4 Food, Fire and Knives and BBC Good Food. She's been featured in Red Magazine, the Evening Standard, The Independent, Olive Magazine, Waitrose Kitchen and more recently in the Sunday Times Magazine as one of the UK's top food bloggers. She's judged the Brick Lane curry competition, dined on bull's pizzle pie on Jimmy and Jamie's Food Fight and judged dishes for "The Perfect" on the Good Food Channel. Her first book "Gastrogeek" is out now. Click here to read more articles by Rejina..