Best Pubs in Glasgow for a Traditional Scottish Welcome
BY: Laura Pearson Smith |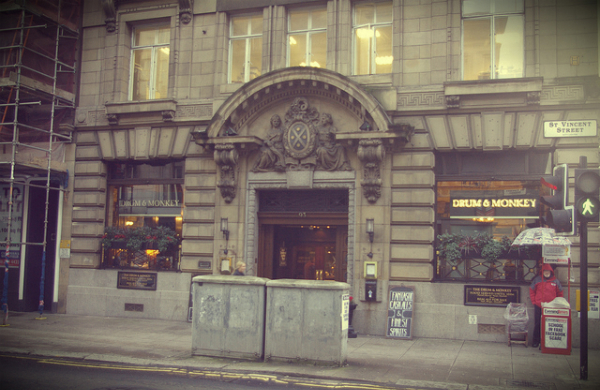 Scotland is well-known for its hospitality and Glasgow is often regarded as its friendliest city. One of the best places to experience this is in one of its many drinking holes. Some of Glasgow's pubs have been institutions for decades and are always full of locals and visitors alike.
The Horseshoe Bar
The most famous and traditional pub in Glasgow is most definitely The Horseshoe Bar. It is known for having the largest continuous bar in the UK (horseshoe shaped) and for its nightly karaoke. There's no murdering of I Will Survive here though, as some of Glasgow's best singers choose to belt out tunes here instead. As well as their vast array of drinks, their pub food is varied and excellent value. It's just a stroll away from Glasgow's Central Station, meaning you have no excuse not to experience this legendary venue. 17-21 Drury St, Glasgow, Glasgow City G2 5AE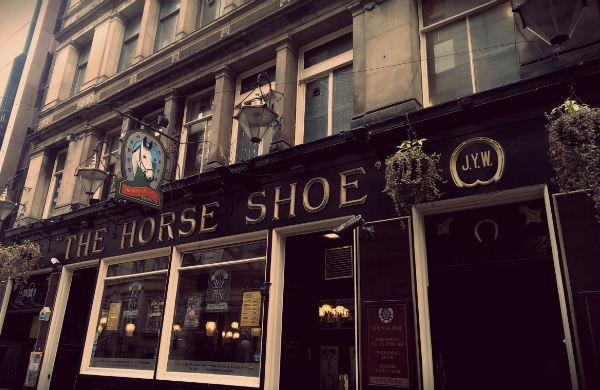 The Lismore
The Lismore in Glasgow's West End is known for its extensive range of malt whiskeys, cask ales and its stunning wooden décor. It's easily recognisable on the outside from its pretty stained glass windows, whilst inside the locals will keep you chatting for hours. The Lismore is busy, laid-back and often has traditional live Gaelic music playing. 206 Dumbarton Rd, Glasgow G11 6UN
MacSorleys
Back in the city centre, MacSorley's Music Bar is a haven for music lovers. It's one of the oldest pubs in Glasgow (dating back to the late 19th Century) and has retained many of its original interiors. Local bands hoping to make the big time play here throughout the week, and the food is more sophisticated than your standard pub fare - whilst still at excellent prices. MacSorleys attracts people of all ages, so you'll definitely feel at home in this friendly establishment. 42 Jamaica St, Glasgow, Lanarkshire G1 4QG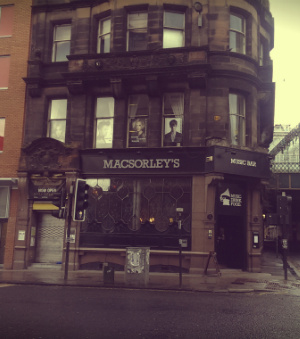 The Drum & Monkey
Another of the best traditional pubs in Glasgow is The Drum & Monkey. The key selling point of this pub is its food. Definitely in the running for the best pub food in Glasgow, its menu contains classic food but with quality ingredients - think venison and red wine sausages, and brie fondue. This is a pub for ale lovers - they have over 25 guest cask ales at a time and all are selected to match the season and their current menu. In The Drum & Monkey, you'll meet the many regulars as you battle to find a table in this busy venue. 91-93 St Vincent St, City Centre, Glasgow G2 5TF Photo Credit: Adam Bruderer, Flickr Join the conversation! Whats your favourite pub in Glasgow? Do you agree with this list? @Groupon_UK #grouponguide ____ Check out all our deals for bars in Glasgow.
BY: Laura Pearson Smith
Laura Pearson-Smith is from Glasgow's Southside. She is a lover of luxury, yummy food and all things pretty. She founded, and is editor of luxury travel online magazine Stylecation, and blogs at her own lifestyle blog A Life With Frills. She has written countless fashion, beauty and travel articles for various publications including The Huffington Post. If you want to know the best Chinese restaurant in Glasgow, where to get a vintage Chanel handbag or the city's best facial, she's your girl.