GROUPON GUIDE TO MANCHESTER
Best Manchester Music Venues
BY: Fiona Barnes |
23 Jan 2015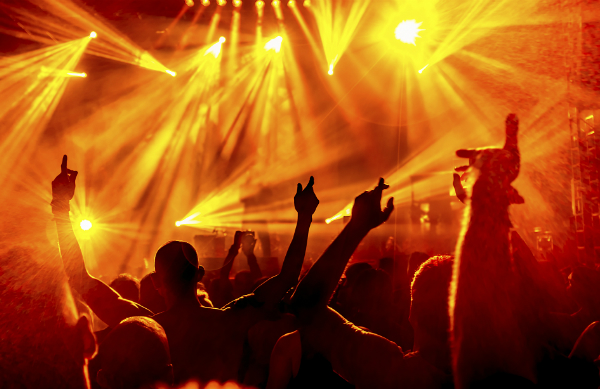 Given that Manchester is the UKs second city (sssh Birmingham we all know it's true) and considering its musical heritage, it should come as no surprise to find that Manchester is jam packed with live venues. Some of the more iconic ones are sadly no more – The Hacienda is now swanky apartments, the Free Trade Hall is a hotel, Jabez Clegg made way for an extension of University of Manchester and Jilly's/Music Box is now sadly a supermarket. Even though they are missed they barely scratched the surface of what's on offer.
Within a couple of miles of the city centre, Manchester can boast a complete range of music halls, bars, clubs, churches, art galleries, parks, sports stadiums. Manchester can host concerts of all sizes and types.
The Big Venues
Being a large city Manchester attracts all the big names, it's rare that a UK arena tour will omit the city and for that purpose we have the M.E.N Phones 4 U Arena or whatever it's currently called. Once inside the arena you could be in any major city - although in Manchester we boast the biggest (read as best) arena in the UK with a capacity of 21,000. For the bigger events there's Old Trafford or The Etihad or even Heaton Park which hosted 225,000 Stones Roses fans over a period of 3 days.
Older Music Venues
Taking it down a notch in size there's the much more aesthetically pleasing Manchester Apollo. Built in the 1930s it has played host to some of the most world renowned acts many who have reached iconic status. The Manchester Albert Halls originally built as a church in 1910, was renovated in 2013 turning it into a beautiful purpose built music hall which still maintains many of it's original features such as the ornate stained glass windows.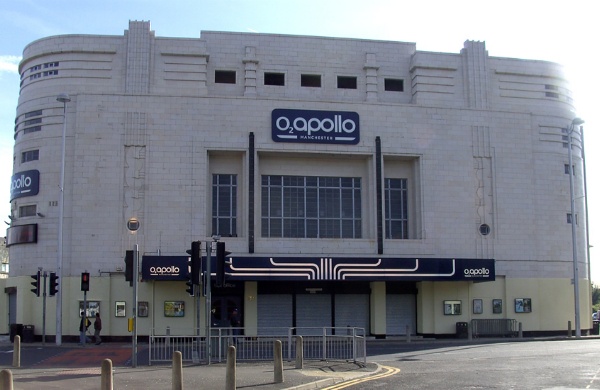 (Read more about Manchester Apollo in Manchester Apollo - Proving That New Isn't Always Better.)
Student Venues
The huge student population in Manchester is the reason behind the 4 great venues in the city. Manchester University hosts Academy 1,2, 3 and Club Academy, each are small intimate venues in the University buildings hosting a variety of acts from all genres Manchester Academy is also where the NME and Kerrang Tours pass through Manchester.
It's the smaller less known venues that are the life blood of the citys' music scene and the sheer capacity of them is astonishing. Even seasoned gig goers would struggle to name half of them. The compact nature of the city centre makes gig hopping an easy task, with good planning and timing you could easily see 2 or 3 gigs in a night.
Hipster Venues
Whether you're heading to the hipster laden Northern Quarter for a gig with the too cool to be cool kids, looking for something more dingy and dirty (in a good way) in the effortlessly cool Roadhouse - just off Piccadilly Gardens or something slightly more off piste like Matt and Phreds - the prime jazz venue in Manchester, this city comes alive at night and the music is what keeps it going.
Related Reads
Top 5 Free Things to Do in Manchester
Manchester's Best Small Museums
____
Find a deal for things to do in Manchester.
BY: Fiona Barnes
I'm a music magpie - I like to collect music. New music, old music doesn't really matter. Even when I don't seem to be listening to music I am - there's always a song in my head. I am one of the talentless many without a musical bone in body. But I can string a sentence together so I write about music on TheGigBlog.co.uk