Best Offies and Bars in Belfast for Whiskey Drinkers
BY: John Ferris |
9 Sep 2014
With a deluge of bars in Belfast having built up an astounding collection of the spirit, we're in the midst of great times for whiskey drinkers.
I'd only begun to develop an interest in whiskey in the past year and couldn't really tell how I was even meant to spell it (was it whiskey or whisky), let alone drink it. For those interested, here's a relatively interesting explanation on the whiskey/whisky debate that explains it more eloquently than I could.
My first real introduction to the stuff was a 10-year-old Laphroaig that hit me with a peatiness that I've since grown to crave. Little did I know that the bottle would turn me into a fanatic. Luckily, for those like me who love whiskey, there are plenty of off licences and bars in Belfast with superbly stocked whiskey larders…
Duke of York
Sitting in Belfast's burgeoning Cathedral Quarter, the Duke of York needs little introduction to anyone who's drank in the city. Its biggest downfall is its popularity and most weekend evenings it's full. But then on a pleasant (or should that be dry) evening there's nothing better than standing on the cobbled streets outside with a glass of whiskey in one hand and a pint in the other.
For me, the Duke of York has the biggest collection of Irish whiskeys I've seen in the city and when it's not horrendously busy the staff will help you out with a pick if you're not sure what to order.
Duke of York, 7-11 Commercial Court. Tel: 028 9024 1062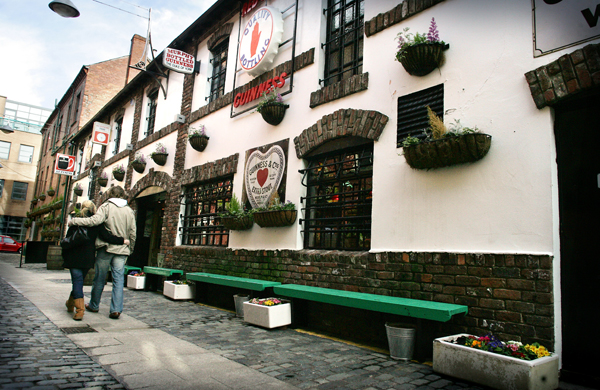 The Hudson Bar
Not just home to a great whiskey collection, the Hudson Bar also has a whiskey club. It first started out as a homage to Irish whiskeys but quickly moved to also include countries you wouldn't necessarily think of as whiskey producers like Sweden and Wales (though I've tried a dreadful Welsh offering that would strip paint from an oil tanker).
It's no real shock that the bar is heavy on its whiskey offerings (some top over the £50 a glass mark) given one of its owners – lottery winner Peter Lavery – has his own Irish Whiskey, Danny Boy.
The Hudson Bar, 10-12 Gresham Street. Tel: 028 9023 2322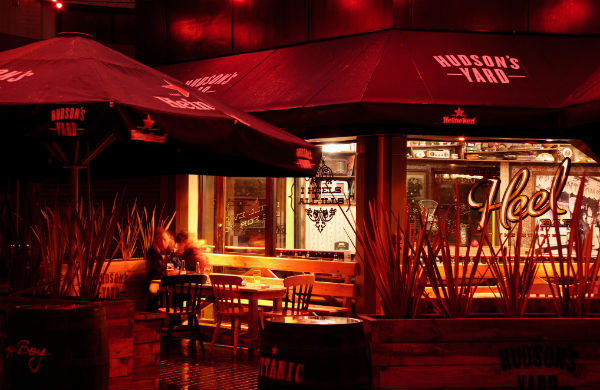 Photo copyright of The Hudson Bar
Lavery's Belfast
On the road that used to house Belfast's Golden Mile, Lavery's has weathered the strength of time and still packs them in. What many don't know, however, is that Lavery's Off Licence also stocks an incredible range of whiskeys including the extremely expensive Midleton Rare (that depending on age can cost close to a grand) and the 20-year-old Nikka Yoichi.
Lavery's Belfast, 12-18 Bradbury Place. Tel: 028 9087 1106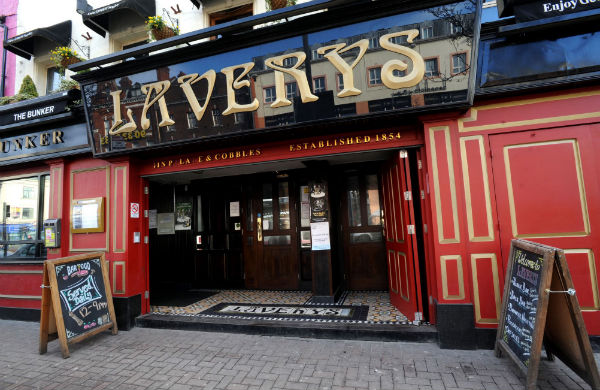 Photo copyright of Lavery's Belfast
The Vineyard
In my humble opinion, the Vineyard is Belfast's best offie. Whatever the spirit, the Vineyard has a much better range of drinks than many others and whiskey is no different. When it comes to customer service, if they don't have what you want they'll source it for you. They're also very good at having a chat with people like me who are new starts in the whiskey world and giving suggestions on what to check out.
The Vineyard, 375-377 Ormeau Road. Tel: 028 9064 5774
Related Articles
5 Venues for a Night Out in the Cathedral Quarter Belfast
The Best Restaurants in Belfast for a Celebration
Ox Restaurant Belfast Brings a Touch of Class to Vegetarian Dishes
Which bars in Belfast would you recommend for whiskey drinking? Tweet us @GrouponGuide_UK
____
Browse our deals for Belfast bars.
BY: John Ferris
John was a journalist for over 15 years and previously the editor of a Belfast-based newspaper. Co-founder of one of Ireland's most influential food and drinks websites, Forked.ie, he's a long-time judge of various food and drink awards in Ireland and writes primarily for Forked.ie. He also occasionally writes about food for Hospitality Review NI, Belfast Telegraph, the Guardian and makes the odd appearance on u105's Lunchtime Bistro show with Carolyn Stewart. You'll find him on Twitter @foodbelfast