GROUPON GUIDE TO MANCHESTER
Bike Shops Manchester - Best for Bike Hire 
BY: Ruth Allan |
26 Sep 2014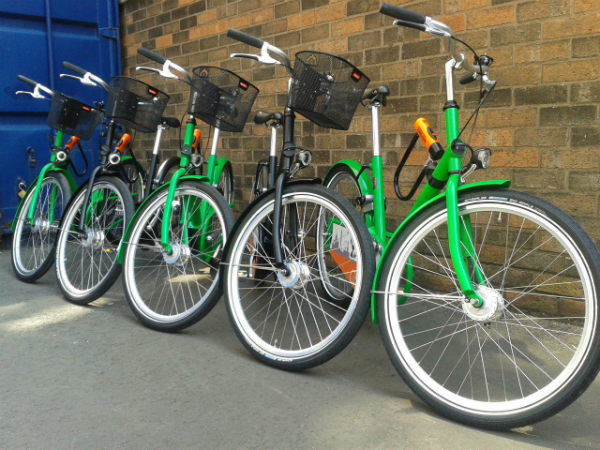 Manchester is almost totally flat, so why not hire bikes and get to know the city a bit better? The weather in Manchester is not famously great but as hordes of cyclists suggest, travelling by bike is one of the optimal ways to get about. Alleys and concrete flyovers become your personal driveways as you explore the city.
Best for Bike Hire
The only issue with biking in Manchester is that hiring can be a bit tricky. Unlike in London where 'Boris Bikes' litter the city, Manchester has a limited selection. Places that do offer bike hire include the independent Bicycle Boutique, just behind Sand Bar in the student quarter, which has a range of sturdy bikes to borrow, including hybrids and a tandem from £8. Paying £100 deposit and showing proof of identity – such as a passport photo - is standard here and elsewhere.
A cool alternative is Manchester Bike Hire which is a mobile bike dude who will drop off and pick up your bikes from £20 per day, with similar deposit rates as Bicycle Boutique. Manchester Bike Hire supplies touring and city bikes, as well as a vintage Peugeot tandem.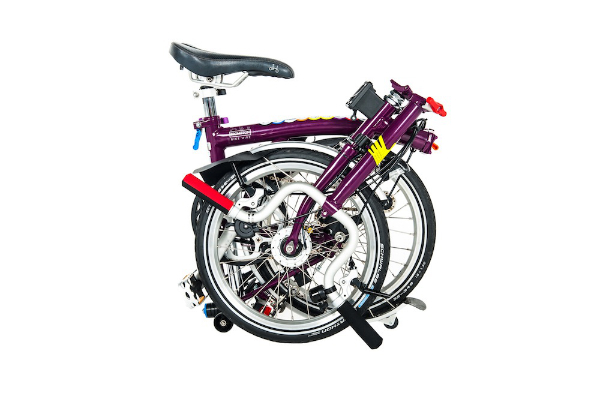 The Brompton Dock next to Piccadilly train station offers an extremely competitive service. This cycle hire scheme gives riders the chance to try the British design classic. Because it's a folding bike, it can be taken on public transport like trains and buses which really opens your cycle route options. Another bonus is that with all the booking is done online, you can turn up and ride whenever you are ready to roll. The steel docks with between 10 and 40 bays are accessed by use of a keypad code. The code is provided to the member via smartphone after they have registered online at www.bromptonbikehire.co.uk. Prices start at £2.50 a day.
Give Track Cycling a Go!
Manchester is home to National Cycling Centre, including a world-class Velodrome. It offers the perfect opportunity to give track cycling a go. Taster sessions are available with pre-booking is essential - and you'll have to cycle as part of a supervised session. Prices start at around £8.
Off the Beaten Track
For something a bit more outdoorsy, why not explore the Clayton Vale Mountain Bike Trails, an off-road 12km network of trails only opened in 2012 so they're in great condition. Those hiring bikes to ride on these colour-coded paths have to take part in supervised sessions. With a fearless instructor at the helm, the trails offer the ideal chance to get into this growing outdoor sport. Mountain biking is nearly as fun in the rain as it is in broad sunshine so you are onto a winner.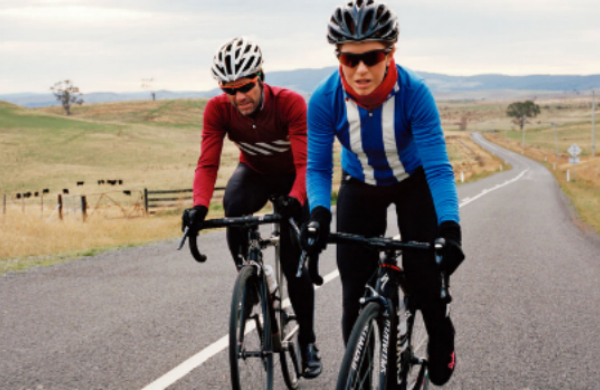 Best Bike Shops in Manchester
If looking at bikes is more your bag, the city centre is home to a number of high-end bike shops concentrated in the Northern Quarter and on Deansgate. These include Evans, Pinarello-specialist, The Bike Rooms and Harry Hall near Deansgate as well as newcomer cycle/lifestyle store, Rapha. The Northern Quarter, meanwhile, is home to Keep Pedalling, which specialises in children's balance bikes, contemporary ladies and 'Dutch'- style bikes, and the cult US brand, Surly.
In terms of where to cycle on your new-found steed Manchester City Council has a comprehensive guide to the city's cycle routes available online. With everything you need to make a start exploring Manchester on or off road, here's to many happy adventures on two wheels.
Cover image courtesy of Manchester Bike Hire
Related Reads
Boutique Bowling in Manchester
A Place to Write the Next Great Novel
Stop and Take it All in - 3 of the Best Views in Manchester
Find a deal for cycling in Manchester.
BY: Ruth Allan
Ruth has been writing about Manchester's cultural scene for the last 10 years, specialising in off-the-beaten track destinations and hidden gems. She's the editor of Manchester's award-winning what's on guide. 
Cycling Deals in Manchester