Birthday Presents for Her from Glasgow Brands
BY: Laura Pearson Smith |
21 Apr 2015
Good birthday presents can be hard to find, especially if it is for someone who is difficult to buy for. I've picked some of my favourite gifts from independent Glasgow brands, that women of all ages will adore to receive on their special day.
Jill Kirkham Textiles - Famous Glasgow Landmarks!
Jill Kirkham Textiles is a screen-printed home textiles brand made in Glasgow with Glasgow-inspired designs. Jill makes soft-furnishings, home wares (such as mugs) and wall coverings from her Glasgow studio. I adore the cushions she produces, and so will your friends and family. They are inspired by iconic Glasgow landmarks, buildings and industries. Glasgow's industrial heritage is also reflected her in fabric choices (cotton, canvas and linen) as well as in her designs. For example, her Gold Rivets cushion (£65) has a repeated circular abstract print created from a photograph of the rusty rivets on Glasgow's Caledonian Railway Bridge. Her cushion collections would make a great gift for someone with a love of Glasgow and its history.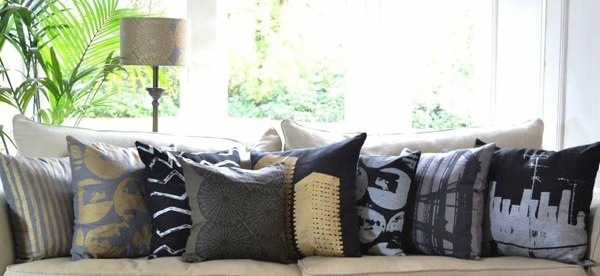 Shona Jewellery - To Treasure Forever
Another local Glasgow designer is Shona Fidgett who has her brand Shona Jewellery. She sells a wide range of handmade contemporary pieces, and prides herself on their bold and modern style. She creates stunning rings in unique shapes that incorporate both Silver and Gold in their designs. However, it is her minimalist Silver Navette bracelets (£180) that I love the most. They have Silver petal shaped links and a dangling Silver disc containing a precious gem stone set in 18ct Gold. These are a pricey gift, but one they will be able to treasure forever.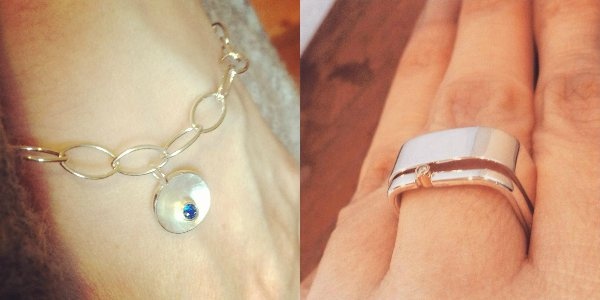 Chouchou - Luxury Hoods!
Glasgow Italian-born designer Silvia Pellegrino started her label Chouchou in 2010. The brand is very unique as it is the only label to specialise in luxury hoods. Yes, keeping warm can be extremely stylish! She sources her fabrics from both Scotland and Italy, and her hoods have been featured in the likes of Vogue Magazine. My favourite of her designs is the Hollyhood Kitty in Pink Tweed (£90). This faux fur and tweed hood has cute little cat ears and has an attached scarf- perfect for any young, stylish women. Chouchou also have a lot of more minimal designs that older friends and family would love to keep them cosy.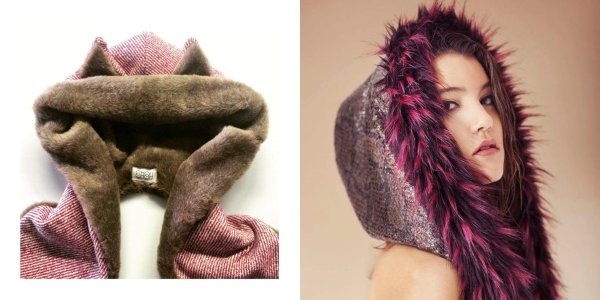 Kimbles - Gifts for a Sweet Tooth
For those with a sweet tooth, Kimbles is the place to head to for a chocolate-based gift. Kimbles is a Glasgow family business that started in 2002, and they sell a huge selection of luxury chocolates made from the finest quality Belgian chocolate.They sell boxes of various different sizes, that you can fill with the chocolates of your choice to make a bespoke selection tailored to the individual you are buying for. Kimbles sell their chocolates at two locations - St.Enoch Centre and Princes Square shopping centres in Glasgow.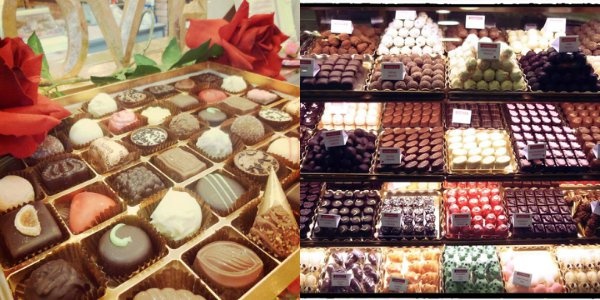 Shearer Candles - Gorgeous Candles
Finally, Shearer Candles have been a family business that has made candles in Glasgow since 1897. You can find their ranges in supermarkets such as Tesco, in their own Glasgow Govan store on Robert Street, or on their online shop. They have several signature scents - my favourites are Persian Lime (a refreshing citrus fragrance) and Lavender & Neroli (one that's calming and relaxing). Prices are very affordable - mostly less than £10, and come in such pretty packaging. They are excellent quality products, and if you gift someone one, she'll become a fan of this Glasgow brand for life.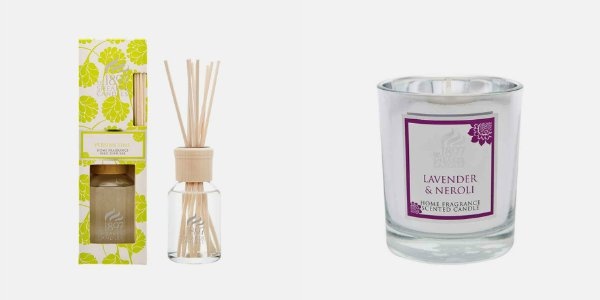 (Read more about Shearer Candles in Luxury Candles Made in Glasgow at Shearer Candles)
Related Reads
Shopping Fit for a Prince (or Princess!)
Where To Bag The Best Bargains in Glasgow Shops
Pretty in Pink or Bouncing in Blue, Glasgow Childrenswear to Coo Over
____
Browse our deals for shopping in Glasgow.
BY: Laura Pearson Smith
Laura Pearson-Smith is from Glasgow's Southside. She is a lover of luxury, yummy food and all things pretty. She founded, and is editor of luxury travel online magazine Stylecation, and blogs at her own lifestyle blog A Life With Frills. She has written countless fashion, beauty and travel articles for various publications including The Huffington Post. If you want to know the best Chinese restaurant in Glasgow, where to get a vintage Chanel handbag or the city's best facial, she's your girl.