Blythswood Square Spa - An Experience Like No Other
BY: Ann Nugent |
20 Jan 2015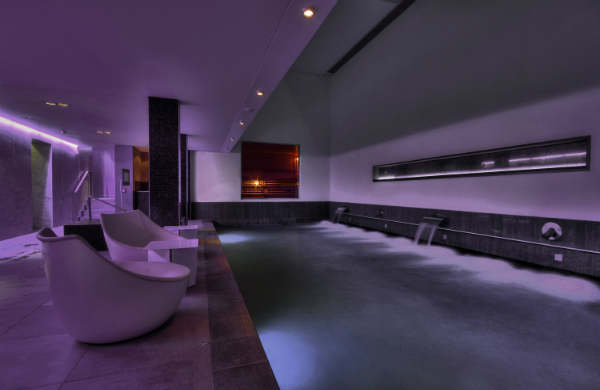 Over two levels, Blythswood Square Spa is a veritable wonderland of spa experiences all conducive to the ultimate in de-stressing, detoxifying and pampering the mind, body and soul.
Take a trip through the Spa's exquisite Thermal Experience and you'll soon realise you're not in Kansas anymore. This seven-stage series of underground rooms and pools, all moodily lit and essential oils has become my favourite Glasgow haven - with its hydro pool and circulation-stimulating water-jets, crystal steam room; sauna; hydrotherapy-bubbly-wonderful vitality pool; laconic (cooler than your average sauna or steam room); saunarium (somewhere between a sauna and a steam room, combining the benefits of both) and my personal favourite - the tepdairum - all delicious dry heat and voluptuous curved stone loungers - bliss. There's some serious sports-science involved as this alternating temperature experience is designed to soothe, relax and detoxify the body but just know that its restorative properties are legendary and try not to concern yourself in following any other pattern other than what just feels right.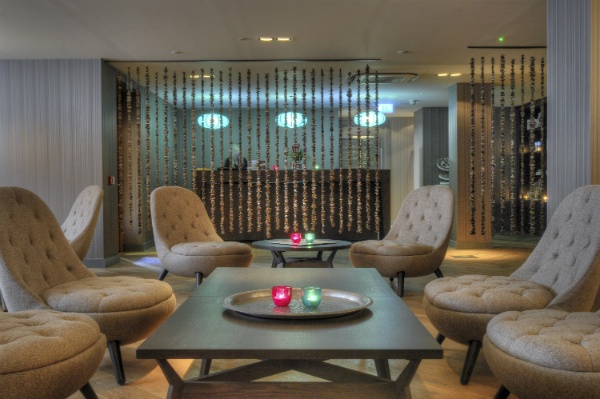 5 Star Treatments
Treatments at Blythswood are vast, varied and all about utter indulgence - this is the home spa to the five star luxury Blythswood Hotel after all. But with luxury comes a team of passionate spa-therapists who can address any particular niggles with an impressive array of knowledge on natural ingredients and holistic treatments.
Brands include Leighton Denny, ila, Elemis and new home brand ishga - a real Scottish jewel and Blythswood Spa exclusive. Gaelic for water, ishga uses hand-harvested organic seaweed from the Hebrides isles as its main active ingredient and the list of benefits seems to be endless - it tightens and tones; stimulates and improves blood and lymph circulation; deep-cleans and increases the skin's moisture levels and elasticity promoting a healthy, glowing appearance (it's this reason that an Ishga facial should be at the top of your treatment list - especially in winter when your face is more likely to suffer from dry patches and generally look a bit, well, grey).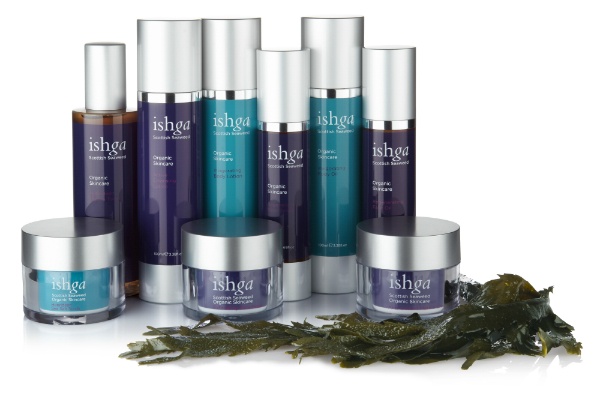 Try the Spa's most popular treatment - the ishga Hot Stone Massage - a full body massage incorporating heated Basalt stones. The hot stones instantly relax the muscles, ease out tension, reduce aches and pains and are placed along the chakras to open up energy pathways. Can you say ohhhmmmm-my-goodness-yes.
Pre-Party Preperations
Getting ready for some serious partying? Blythswood Spa recommend a body scrub and tri-enzyme facial before hand for glowing, soft skin (this treatment will leave your skin perfectly prepped for some pre-party tanning should you fancy) - and their special Ishga seaweed gel body wrap to detoxify from the inside out the morning after.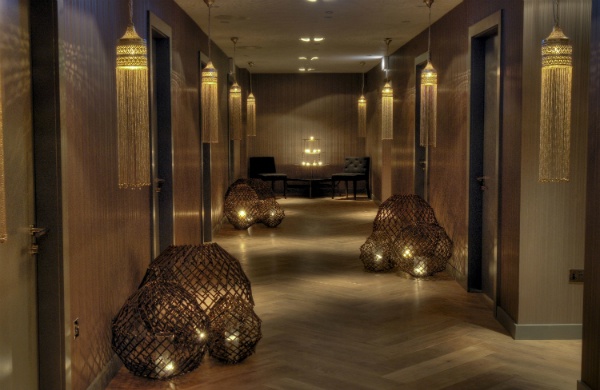 Blythswood's treatment rooms are dark, and soft, and comforting, and clients are led into the serene surroundings of the Spa's relaxation room after each treatment - where comfortable day beds, glossy magazines, herbal teas and iced waters are available for you to enjoy - no rush, no bright, battering wham-bam-thank-you-mam-out-on-the-street-you-go-with-your-shiny-facial-face-and-sticky-up-head-massage-hair daylight. You might never want to leave.
ishga treatments range from £30 to £85, to book a Spa treatment or use of the Thermal Experience (£65 for 3 hours) call 0141 240 1622. Spa gift vouchers are also available to purchase.
Related Reads
Round up of the Best Spas and Salons in Glasgow
Glasgow Spas - 15 Royal Terrace Day Spa
Award Winning Hairdressers? Glasgow has the Finest!
____
Find a deal for spas in Glasgow.
BY: Ann Nugent
Ann Nugent is a 30-something girl in the city of Glasgow. A freelance style writer and culture insider, Ann established her blog in 2010 and regularly contributes reviews and social commentary across Scottish national and local media titles.