Buckfast Ice-Cream and Bloc-Rocking Pizzas at BLOC+ Bar
BY: Ann Nugent |
28 Jul 2014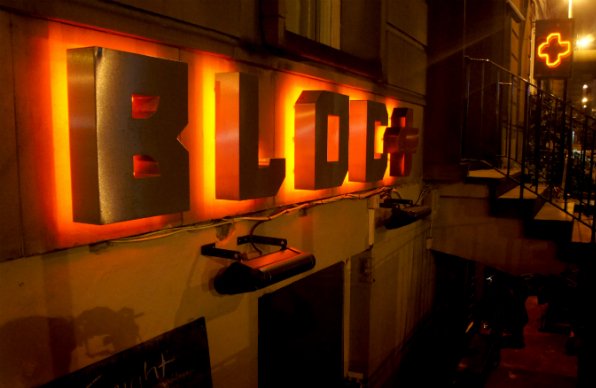 Quirky as you like, Bloc+ is an independent basement bar, restaurant and venue that lies beneath the belly of Glasgow's busy Bath Street.
"No football shirts. No winching at the bar. No bams." Rules to by live by at Bloc+ according to their manifesto – but you might want to add expect the unexpected to that list as this is a place that brings you Buckfast (Scotland's infamous tonic wine most likely chugged by chavs and neds but miraculously manufactured by monks) in an ice-cream cone and Glasgow's-best-black-russian-bar-none. The also have Blochestra – a one-of-a-kind orchestra of the people where punters can bring along any which instrument with a guarantee that they'll be integrated into an ensemble orchestra "constructing gorgeous, idiosyncratic cover versions of anything from Bowie to Arcade Fire." The bar's management are quick to add "under careful supervision" to the latter – but Bloc+ is anything but custodial – they're more like the boy your mother warned you about, badly behaved but oh-so-much-fun.
Take their 'food-engineers' (they use this term for their chefs) – who promise an array of Glasgow-spun, Blumenthal style off-the-wall delights.
The Bloc+ kitchen is run by head chef Danny McLaren, though check in on any of the bar's busy social media channels and you'll see him referred to as the Mad Chef – a title he's proud of and one that suits his infectiously manic demeanour. Danny is the genius behind Bloc's eclectic Glasgow inspired menu – the highlight of which (Bucky coulis aside) has to be the Irn Bru pulled pork – slow roasted pork shoulder braised in Barr's Irn Bru, all sticky, sweet and oh-so-Scottish, served with smoked herbs and spinach.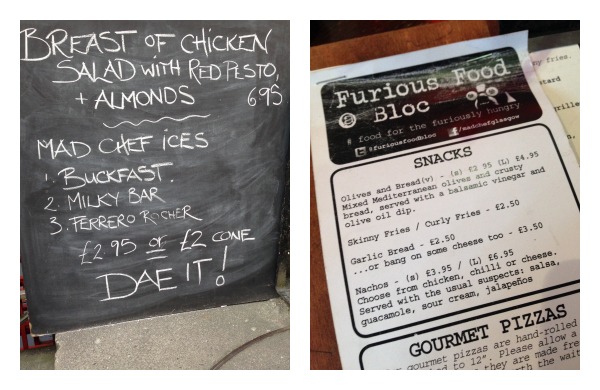 Gourmet pizzas are hand-rolled – 12 inches of pure unadulterated pizza love. The Balmoral has been on the menu for over a decade and is still one of the bar's most-ordered goodstuff foodstuff – heaps of chargrilled chicken, locally sourced haggis and fresh mozzarella with a tonne of rocket and balsamic glaze on top.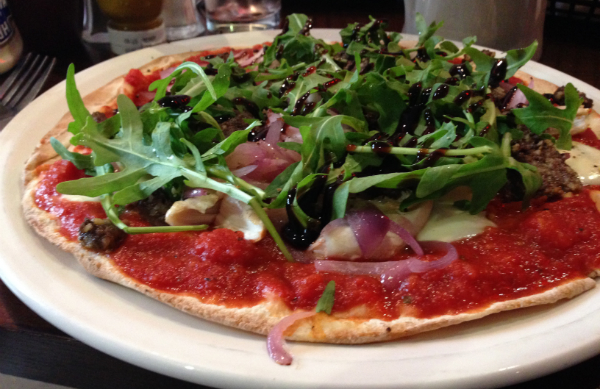 Every day is a food festival at Bloc+. Pasta Monday brings you mac like your mamma makes for only £3; Burger Tuesday is the home of the freshly-prepared 6oz steak burger and chips – also £3; Steak Wednesday comes in at £5 for a sirloin – and then there's Kentucky Thursday and Bloc+Dog Friday when crazy good spiced up chicken or nine inches of NYC Street Styled Bockwurst will set you back a measly £4.
Oh, and can you say gourmet BLOC+dogs in the wee small hours? That probably depends on how much Buckfast Ice-cream you've consumed but with a late night menu of pizza and hotdogs served until 3am you're covered for post-big-night-out-bites.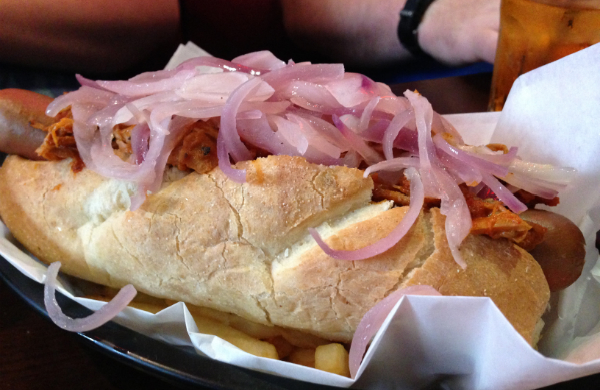 Live bands are locally sourced too - and as equally alternative, and gigs and open mic nights are common fayre at Bloc+. There's also Funny Little Frog, a blend of live stand-up comedy and not-yer average pub quiz offering "mental challenges, prizes and bragging rights."
Find Bloc+ at 117 Bath Street, Glasgow, G2 2SZ
Bloc+ is open from 11am – 3am. Tweet Bloc+ @BarBloc or Tweet us your Bloc photos @Groupon_UK #grouponguide
Related Reads
Glasgow Brunch Ideas for a Lazy Sunday
Once Upon a Tart: A Tale of Tempting Treats in Magical Surroundings
Demijohn: Glasgow's Only Liquid Delicatessen
____
Check out our deals for restaurants in Glasgow.
BY: Ann Nugent
Ann Nugent is a 30-something girl in the city of Glasgow. A freelance style writer and culture insider, Ann established her blog in 2010 and regularly contributes reviews and social commentary across Scottish national and local media titles.