Burger Meats Bun Meets Good Times
BY: Lisa Marie Ferla |
18 Apr 2014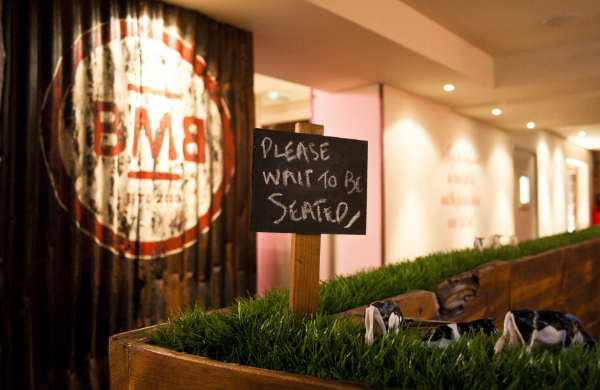 Regardless of their previous life working at the Michelin-starred Peat Inn in Fife, James Forrest and Ben Dantzic always had a simpler dream: to create and serve the best burgers around. In mid-2013 that's exactly what they did when they opened the puntastic Burger Meats Bun on West Regent Street in Glasgow City Centre.
Being a lady of simple tastes, the gourmet burger trend tends to leave me cold. I've eaten them everywhere from fast food chains to more upmarket restaurants, the sort of places where - and I swear that this has happened to me - you have to specify how "well done" you want your burger. For this reason, I initially approached Burger Meats Bun with a little trepidation - but was instantly put at ease by the simple, yet contemporary surroundings.
Cooking a Few Things, Well
Rather than bamboozle diners with an extensive menu, this place specialises in cooking a few things but doing so incredibly well. The main menu features three beef, two chicken and one vegetarian burger, backed with a daily special (the pulled pork being a particular favourite) and a similarly simple selection of tasty sides.
The Burgers
The burgers are made from locally-sourced, quality meat and served on a delicious brioche bun, firm enough to mop up the juicy lettuce, tomatoes, sauces and hand-made cucumber pickles that spill out from the sides with the first bite. They don't stand on ceremony at Burger Meats Bun - the burgers are served wrapped in greaseproof paper, as if in part-ironic homage to certain fast food establishments, and there's a roll of paper towels on the table to help you clean up any mess more efficiently than if you were fiddling with dainty napkins.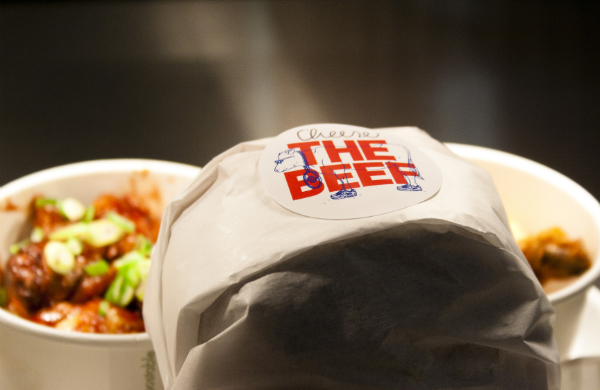 Super Sides
The sides merit their own mention - chicken wings with three tasty sauces, salads and a selection of fries. Oh, the fries! Now, you could easily complain that these do not come as standard on the side of your burger, but frankly the meat is enough of a feast that it's best to keep them as an option. That said, the selection - sea salt, cheese and the incredible Thai chilli cheese - are worth a try, even if in some cases they could make a meal on their own.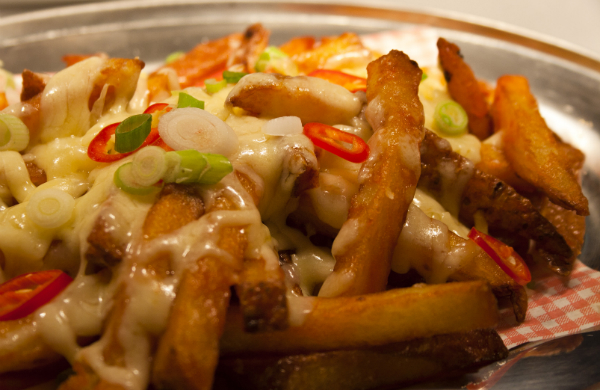 Milkshakes and Cocktails
Alongside the usual soft drinks, spirits and beer from the local WEST Brewery, Burger Meats Bun also offers a number of milkshakes and house cocktails. The latter are served in miniature tankards and include contemporary takes on the traditional Dark and Stormy and Old Fashioned, as well as the delicious rum-based treacle and gin-based refresher The Buck. Those with any room left are welcome to try the restaurant's signature dessert - a tiny burger and shake themed macaron and milkshake served in a traditional bottle.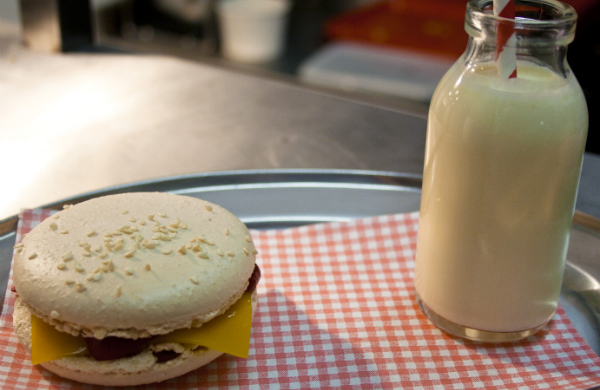 While the decor might not be to everybody's taste, the details are one of my favourite things about Burger Meats Bun. Their cartoon stick figure logos are inventive, while red booths and plastic cows grazing on faux grass call to mind the all-American 1950s diner with a dash of whimsy. It all adds up to one of the finest, and most fun, places to eat in Glasgow.
Have you been to Burger Meats Bun? Let us know what you think! @GrouponGuide_UK
Related Reads
Gourmet on a Budget in Glasgow
I Scream You Scream! Best Ice Cream in Glasgow

____
Check out all our deals for Glasgow restaurants.
BY: Lisa Marie Ferla
Having started her first 'online journal' in 1999, Lis has been blogging since before there was a word for it - something that The List magazine recognised her for in 2011 when it included Last Year's Girl in its top 10 Scottish websites. When she's not at the day job or freelancing as a music journalist, she blogs about the important things in life: baked goods, Bruce Springsteen and pop-culture-meets-feminism.