Burgers and Cocktails at The Playboy Club
BY: Nick Andrews |
31 Mar 2015
At the bottom of Park Lane, in the heart of Mayfair lies The Playboy Club. For the most part, it's a private members club containing a series of bars, restaurants, and a casino staffed by the eponymous bunnies, but there are sections of the club available to the general public. Salvatore's Bar is available for bookings, and they serve a host of cocktails, bar food, and some of the most extravagant spirits available in London.
The Food
Salvatore's Bar serves a range of American-themed comfort food as snacks in the bar, and some not so American. The menu includes a super juicy plate of buttermilk fried chicken pieces, which are boned and brined, before being battered and deep fried. They're served with a ranch dressing. Also worthy of note is a crisp and tender salt and pepper chilli squid with a chilli mayonnaise dip.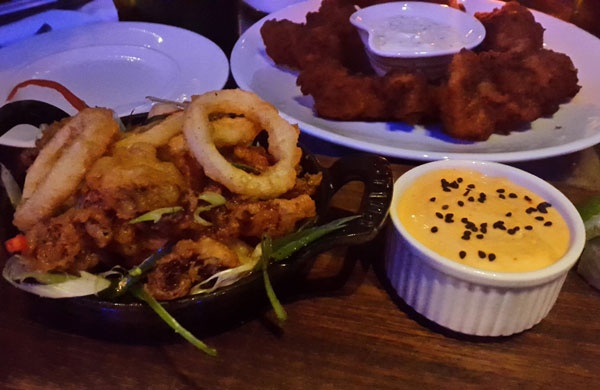 The Playboy Burger
The bacon cheeseburger here is £19.50 which is served on a wooden board the burger has bun, meat, toppings in good proportion and the structure looks pretty solid. Fries are served in a silver beaker. Cheese punches above its weight as a pile of wafer thin slices of cheddar giving a creamy and slightly nutty flavour. Bacon is a tasty strip of salty Alsacian pork. Tomato is pretty good too, it helps that it actually tastes of tomato. Finally the burger relish finishes everything off nicely.
There's also the option of a cocktail and sandwich afternoon tea taking in beef horseradish, and smoked salmon sandwiches.
The Cocktails
Salvatore's Bar has to host one of the oldest and rarest collections of spirits in the capital. In fact the Clos de Griffier Vieux Cognac from 1788 is one of the oldest in existence and sells for £5,000 for a double measure – an eye-watering price but good value if you want to try it, considering a bottle would set you back £40,000+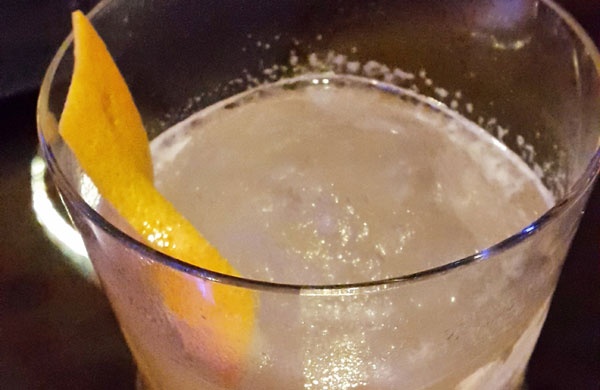 The cocktails, then, you'd expect to be pretty good…and you'd be absolutely right. Picking from the wide-ranging menu could be tricky, so here are my tried and tested recommendations:
Spicy Fifty - a blend of Stoli Vanilla Vodka, Elderflower, Lime juice, honey and chilli. The subtle chilli works brilliantly with fragrant syrups.
Oliver – this cocktail combines lemon liquor, thyme and lemon juice with double cream, and serves it with a gloriously smooth olive oil ice cream – this cocktail pairs brilliantly with the buttermilk fried chicken.
Humadorita – a kick-ass take on a margarita combining tamarind-infused tequila, grapefruit, lime, agave and a hint of liquid smoke.
If you go, and have money to burn, then you might want to try the £5,500 Salvatore's Legacy cocktail which incorporates a host of rare spirits!
More Burger Articles
Best Burgers in London for under £7.50
Review of Burger & Lobster in London
Is This the Best Chicken Burger in London?
____
Find a deal for restaurants in London.
BY: Nick Andrews
Nick is Hamburger Me and he likes burgers. Actually, it goes a bit deeper than that. Nick is, in fact, London's pre-eminent burger blogger, and the author of www.hamburger-me.com where, since 2010, he's been posting about and reviewing London's best burgers. He's a keen collector of burger memorabilia (check out his burger phone!) and he even has his own line in burger cufflinks...