Canary Wharf Restaurants - Where to Eat?
BY: Edward Smith |
5 Jan 2015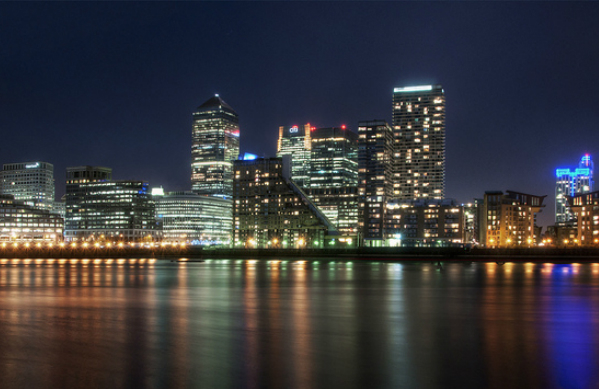 Where to eat in Canary Wharf?
It's not a question that often crosses my mind. However, given over 100,000 people work in this financial services driven district each day, it must be a question that gets asked a lot.
If those inquisitive people are seeking out hip, individualistic and independent restaurants, cafés and bars...then they're in the wrong place and need to hop on the tube.
But the area is well served by chain restaurants, and a number of those are decent enough bets for a steady if unspectacular return on investment.
Splash the Cash
Time to spend the salary, or in possession of a company Amex?
Goodman Steakhouse
My first (and probably second and third) port of call would be the Docklands outpost of Goodman steak house. Goodman are one of the best, if not the best, places for steak in London. The meat is top quality - from the US, UK, Italy and occasionally elsewhere - is dry aged on site, and cooked as you like it on a charcoal fueled Josper grill. Fail safe.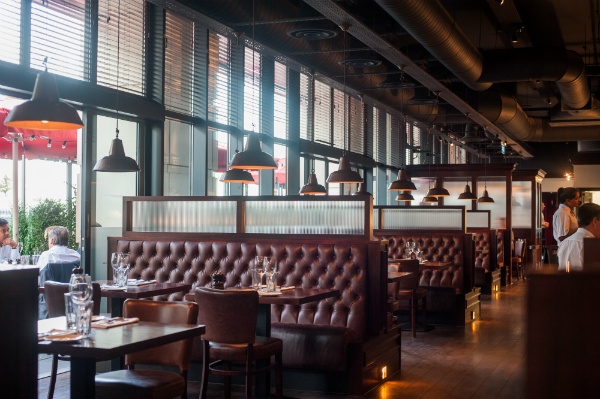 3 South Quay, E149RU
Roka
You can't go wrong with the sushi, sashimi and robata grilled meat and fish at Roka on Canada Square. This is decent level Japanese, sliced cooked and served in a slick and smooth environment. That said, it generally tastes much better if someone else is paying.
4 Park Pavilion, 40 Canada Square, E145FW,
Plateau
Plateau is one of the go to 'must organise drinks with clients, where should we go' destinations. The bar, dining room and outdoor terraces are blessed with sky scraper views - not quite Hong Kong, New York or Tokyo, but on the same theme. Good French food in the restaurant.
4th Floor Canada Place, E145ER
Middle of the Road
There are a number of convivial sites that'll hit your back pocket a little less than the places above.
Royal China
Consider lunch at the waterside Royal China on Westferry Circus for very steady dim sum. I always think that the roast pork puffs and the chilli dumpling special are among the best things this group do. Order lots - you can't really go wrong.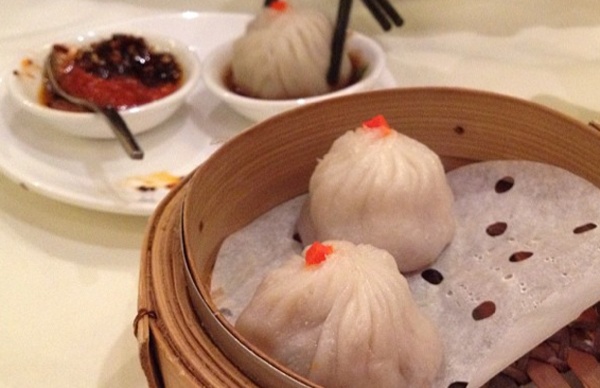 30 Westferry Circus, E148RR
The Gun
The Gun is a fine gastro pub and whilst part of a strong pub group, surely the least chain like of the lot. Definitely the least corporate. The food is very British and, just looking at the current menu as I type, very tempting: confit boar collar; Isle of Mann scallops and seaweed butter; Herdwick lamb rump with bacon, liver and lentil stew. Hearty fare and a worthy pint. That'll do nicely.
27 Coldharbour, E149NS
Iberica
Iberica is a relatively new to London tapas brand, but they've strong credentials and all four sites seem to know what they're doing. I particularly like the black rice with squid, prawns and alioli, the brandada with olives and grapes, and the confit suckling pig. Worth noting that they do a couple of cheap (£10 and £15) express lunch menus.
12 Cabot Square, E144QQ
Wahaca
The ever expanding Wahaca chain is a particularly good option for group meals. The food and setting at the Canary Wharf branch (under Roka) are fresh and lively and so far beyond the dark days of Tex Mex. Forget the stresses of the work day with a cold Negra Modelo, a large selection of the street bites, and perhaps a Margherita or two. Terrace is good in the summer.
Park Pavilion, 40 Canada Square, E145FW,
Street Food
From time to time in the summer, Streat Feast and Tweat Up put on Truck Stop, which brings the vibrant 'street food' that the rest of London gets to enjoy all year round to the Wharf. To me, Canary Wharf seems the perfect place to set up semi permanent, hot food on the go options so that workers can head somewhere other than sandwich shops or the work canteen. Maybe this will happen in 2015?
Wood Wharf, E14 9SB
Cover image credit: JH Images.co.uk, flickr
Related Reads
An Expert Shares His Tips to the Best Seafood in London
____
Hungry? Find a deal for restaurants in London.
BY: Edward Smith
Click here to see more articles by Ed...Ed Smith used to be a lawyer but retrained as a chef and now cooks and writes for a living. Based in London, Ed writes for various publications, including his blog, Rocket and Squash, and was shortlisted in the 'Best Online Food Writer' category of the 2013 Fortnum and Mason food awards. Ed eats too much. Click here to see more articles by Ed...