Shopping in London: Best Places to Shop on Carnaby St
BY: Jen Riley |
23 Jun 2014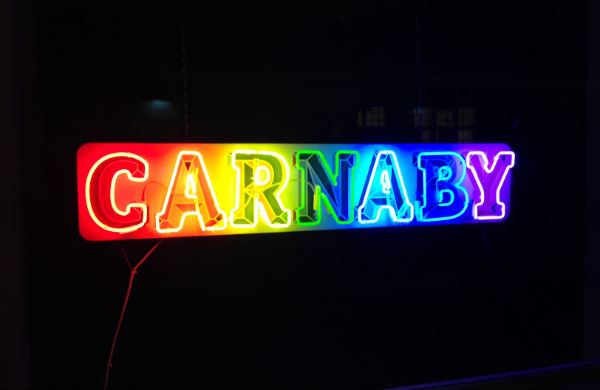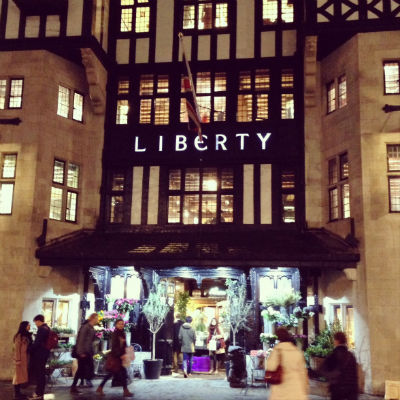 Oxford Street is the obvious choice when it comes to hitting shops in London, but there are so many alternative options that are just a stone's throw away. With all sorts of shopping treasures tucked away plus, of course, the all-important mid-shopping refreshment spots, these alternative options are worth exploring. One of my favourites is the Carnaby Street area – tucked in between Oxford Street and Regent Street, but away from the main Oxford Street hustle and bustle.
When visiting Carnaby Street you just have to start at the iconic Liberty. Different to the department stores that line the nearby Oxford Street, Liberty is like exploring a country house, filled with all sorts of gorgeous products – my personal favourite areas are the beauty hall (obviously) and the haberdashery section. I'm no good at handicrafts or sewing, but the selection of fabrics and prints are just amazing.
From there, head towards the main Carnaby Street area where you can find pretty much anything you could ever want. My personal favourite stores to visit are:
MAC Pro Store – Any beauty junkie will adore this little slice of MAC heaven. All the colours and shades you can dream of (and never knew you needed).
Benefit Flagship– Yes, another beauty destination (I can't help myself) - the new Benefit store offers not only the amazing selection of Benefit goodies but also a selection of beauty treatments (the Benefit Brow treatment will leave your brows looking flawless).
MONKI – Not beauty, I know! But this store is one of those fashion stores where there's such a range from simple, classic items to the quirky and original. MONKI for me is always a treat for clutch bags, fun t-shirts or printed dresses.
Away from the main Carnaby area are a few other gems that are well worth a look: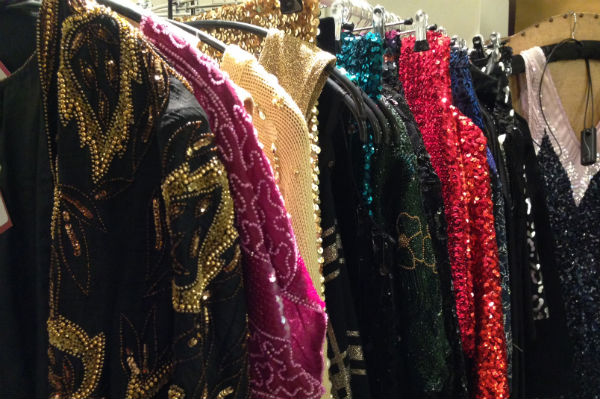 Lucy in Disguise Vintage – I'm not a big vintage shopper, but the way this store organises items makes it feel much more like a regular store. All neatly sorted by colour you can be instantly drawn to items you like the look of. My tip is head to the back where there are some really special sequin pieces!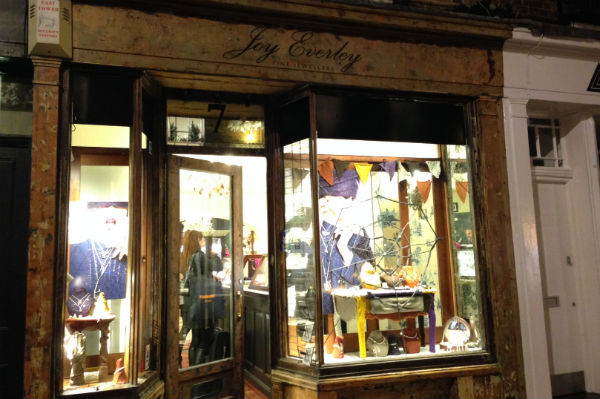 Joy Everley – An amazing family run jewellery store with everything from little silver charms to stunning engagement rings or quirky bug-design collections. This is a store where you can find something really unique and special.
Lomography for all your photography or hipster-gift needs. This is the only UK store for the Lomography brand and the toy-like cameras come in all sorts of colours, shapes and sizes. This is great for quirky gifts or just for a browse – there's a camera to match every outfit.
____
Check out our deals for shopping in London.
BY: Jen Riley
Jen is the writer behind the London-based beauty blog, A Beauty Junkie in London. The blog was started back in 2009 and is exactly what it says - all about a beauty junkie who can't get enough of all things girly...and lives and works in London. Jen is equally as enthusiastic about many other things in life - including macaroni cheese, her two house rabbits, finding the perfect striped top or pair of ankle boots...and other slightly less shallow pursuits. Jen can also be found on Twitter and Instagram @beautyjunkieldn where she mainly shares insightful tweets or photos about lipgloss or what she had for lunch.