GROUPON GUIDE TO MANCHESTER
Chinatown Manchester - Cheap Eats Guide
BY: Ruth Allan |
11 Nov 2014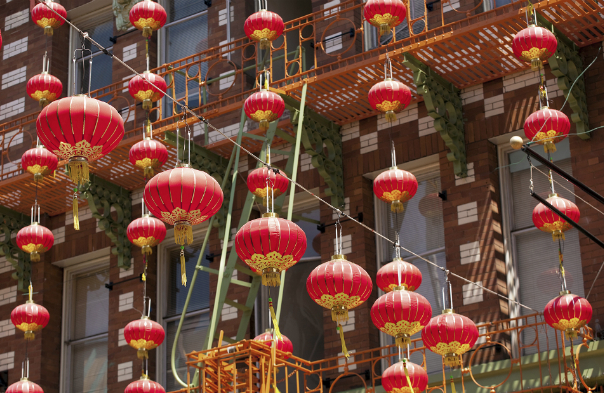 Whether you are food-crazed gourmand or a curious newcomer, Chinatown in Manchester has great allure. The dragon-decked wooden arch, dating back to 1987, offers a beautiful welcome to England's second largest Chinatown after London. It's also where you'll authentic and often very reasonably priced food from across Asia.
Chinese
Obviously, there is plenty of Chinese food to try, including diverse dishes from the Szechuan - Red Chilli, and Pekingese - The Great Wall cooking traditions. More spicy thrills are in store at the many Thai, Japanese, Korean and Vietnamese restaurants that line the square - and there's something for every wallet too. Soups and traditional desserts in Siam Smiles (see below) stand out, alongside formal Cantonese meals at former Michelin star winning restaurant, Yang Sing. But to keep things simple, we've focused on cheap eats in this guide.
Next door to Yuzu (see below) is BBQ Handmade Noodles King. This back-to-basics Chinese restaurant specialises in handmade noodles, typically served in a dark, star-anisey fragrant broth with any number of additional ingredients. Another special is BBQ-ed meat, particularly unusual cuts along the lines of rabbits legs, duck tongues and lambs ovaries. Dishes cost from around £8 and are ideal for sharing between two. Portions are big, and you can take away what you can't manage to finish.
Thai
Two of the city's best Thai restaurants are located within a couple of meters of each other on George Street. Siam Smiles Supermarket and Noodle Bar is the newest addition to the block, and it's a few canteen-style tables inside a Thai supermarket. Colours are bright, bowls are enamel or plastic and the Som Tam salad (green papaya, shrimp and peanut) will make you sweat. Fish ball soups, and belly of pork, served with a simple, sticky rice are a highlight, and almost nothing costs over £7. It's open noon- 7.30pm most days.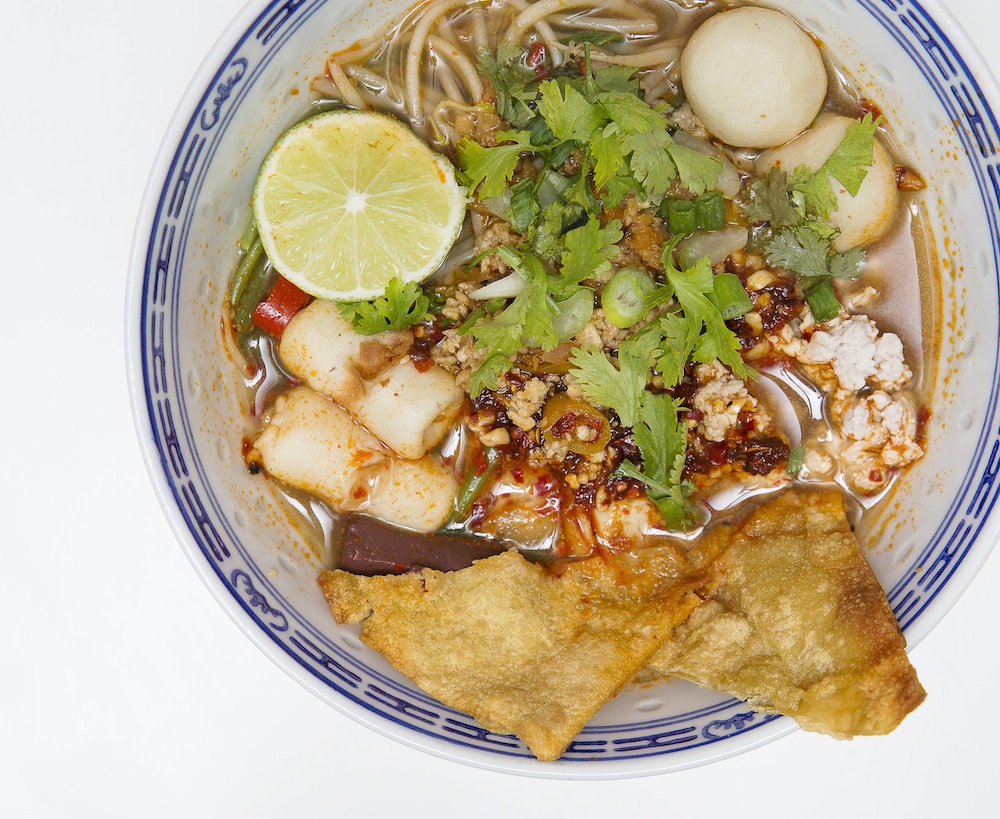 Just upstairs from Siam Smiles is the more formal restaurant, Phet Palin. Among the fake palm fronds and mock-bamboo, this established restaurant that's a favourite of the Thai ex-pat community serves an excellent white fish in hot, clear broth, as well as wildly spiced salads, and your more familiar red and green curries. Service is formal yet the setting is deeply relaxed: this is an everyday kind of treat rather than a one off, with mains from around £7. This one is evenings only.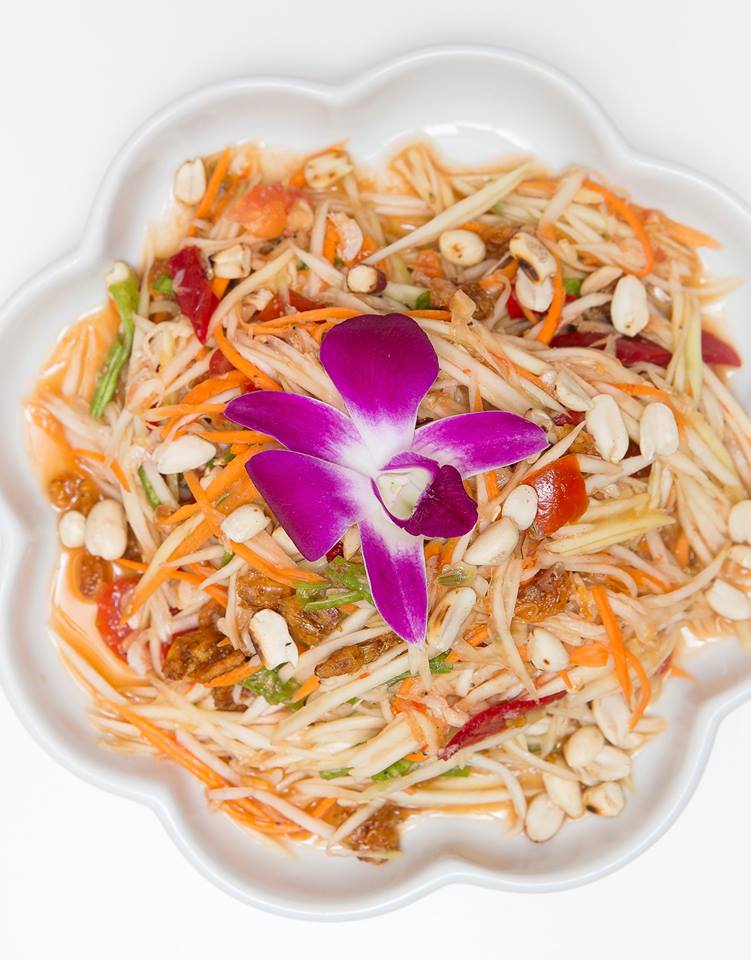 Japanese
Across the square are two restaurants which have been heavily supported by the British national press. First up is the tiny Japanese gem, Yuzu. All lacquered wood and bench-style seating, Yuzu specialises in simple set meals, which include perfect sticky rice topped with, for example, salmon or scallop sashimi, wisps of spring onion and a bowl of sweet, miso soup on the side. Tempura is elegant and architectural, encompassing seasonal veg from mushrooms to asparagus, while drinks include a number of sakes and Japanese beers. Simplicity incarnate, authentic takes on tofu, served in sweet vinegar, are compelling sides. A set lunch costs from £5.99 and lunchtimes are significantly cheaper than evenings.
Vietnamese
Moving around the Asian subcontinent, one of Chinatown's biggest lures is I Am Pho. Don't head into this basement space expecting any frills, and you'll be satisfied with the summer rolls and huge, soupy bowls of 'pho' noodles served as veggie – all for around £8. They have recently branched out into selling Bahn Mi, or Vietnamese baguettes, which start at £3 and offer some intense competition for chains like Subway both in terms of flavour and convenience.
As you can tell, there is a real range of cuisines to choose from in Manchester's Chinatown. Many more, in fact, than those listed above. So your best bet is to pitch up, explore the streets that surround the famous central square and tuck into some of the most fabulous fresh and reasonable food that Manchester has to offer.
Related Reads
Manchester's Mad for a Mexican
Curry Mile Manchester - How Mughli Puts it Back on the Map
Hungry? Check out our deals for restaurants in Manchester.