Chinese Hot Pot - Where to Get Them in Glasgow
BY: Emma Mykytyn |
20 Oct 2014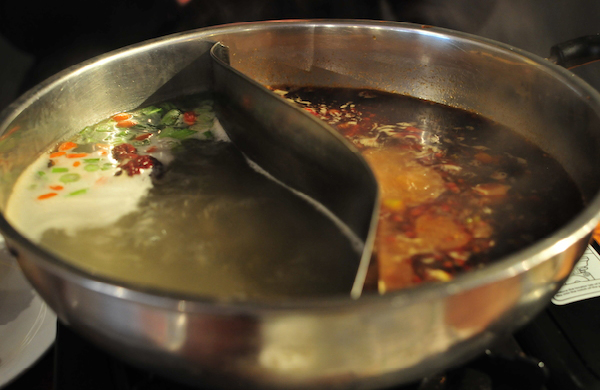 Hot pot has been an underground joy in Glasgow for a few years now mostly enjoyed by the resident Chinese community, but now the locals are getting in on the act.
But what is a hot pot? The idea of hot pot is similar to a fondue, you pick a base, or two, of different stocks such as chicken, beef, plain or spicy. This is placed in a wok-style bowl on a heater in the middle of your table. Generally you go and get your ingredients and cook away, chatting to your dining companions.
You can tell how good a hot pot joint is by the windows. If you can see through them, stay clear! The bubbling pots create a mass of steam and also a free sauna for the face! But where is the best hot pot in Glasgow? We tried to find out:
Master Sun's Hot Pot
In the centre of Glasgow's Chinatown is Master Sun's Hot Pot. It's a small place, handling around 22 covers but don't let the size put you off. You will be crowded around your table, throwing in noodles, vegetables and meat to your hearts content.
Master Sun's Hot Pot, 87 Cambridge Street, Glasgow, G3 6RU
Chukoku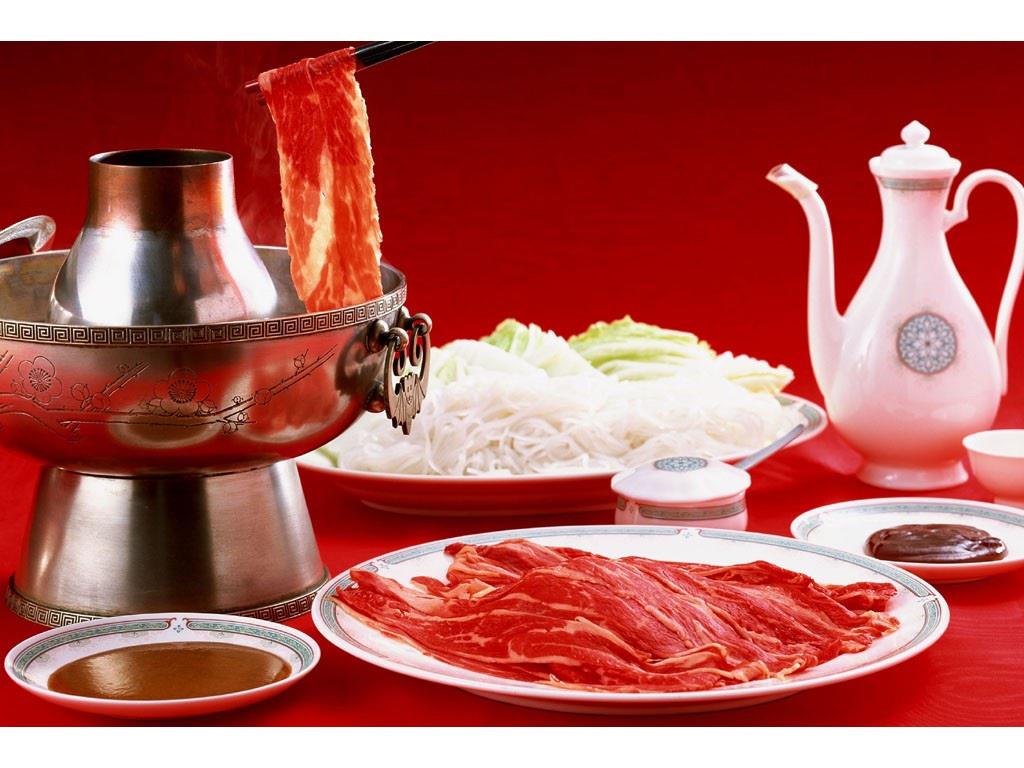 Located in the busy, clubby end of Sauchiehall Street is Chukoku, or now known as Feast. Outside you will find no mention of the hot pot inside – it merely mentions their generic world buffet (which is also very good).
Stand your ground and go in and ask for hot pot. You will be directed to an area with a Chinese feel (lots of seafood and some unusual vegetables), there's a district lack of locals giving the hot pot a try here.
With four fridges of ingredients from tripe to meat to raw eggs and fresh vegetables, there is something for everyone. Included in the hot pot price are trips to the buffet, however after making your own meal with the fresh ingredients to hand you will probably only have room left for an ice-cream cone from the machine.
Chukoku, (Feast) 298 Sauchiehall Street, City Centre, Glasgow, G2 3HQ
China Buffet King
One of the chain of Chinese buffet restaurants in Glasgow, you wouldn't think that China Buffet King would have a secret side. But it does. Don't go upstairs go downstairs, or grab a member of staff and ask for hot pot and you will be shown downstairs.
With a clientele completely Chinese you know you have stumbled across something secret.
China Buffet King, 53–55 Bath Street, Glasgow, G2 2DH
The Verdict
We'd recommend heading to Chukoku (Feast) to get your bearings on how to carry out hot pot if you are unsure as the staff there will help you along the way, then seek out the hidden hot pots of Glasgow. Chukoko (Feast) wins on accessibility and ease of hot pot making as well as the array of fresh food there.
Do you agree with the list? Do you hot pot? Let us know at #grouponguide @GrouponGuide_UK
Related Reads
A Foodies Guide To Merchant City
Stylish and Sweet - Best Cupcakes in Glasgow
____
Find a deal for Chinese restaurants in Glasgow.
BY: Emma Mykytyn
Emma is a freelance writer living in Glasgow. Loving all things food, she started her own blog, Food and Drink Glasgow, to record her dining experiences in and around Glasgow. The blog showcases the best of Glasgow as well as Edinburgh and some choice picks of Europe. With the top spot on Urbanspoon for Glasgow as well as a BBC Good Food Show Blogger spell under her belt, there's not much she hasn't tasted.