GROUPON GUIDE TO MANCHESTER
Cocktails Manchester - Where is the Best Negroni?
BY: Sarah Tarmaster |
30 Oct 2014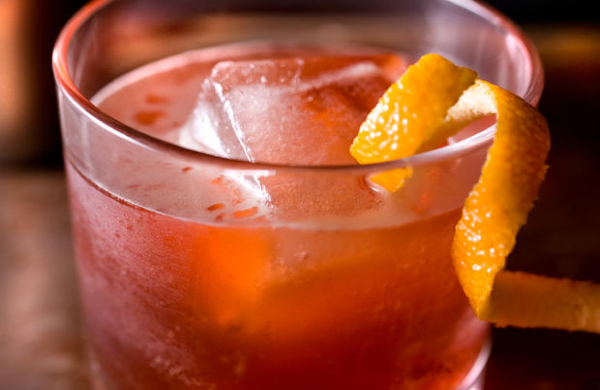 There are many cocktails that people call the 'classic cocktail' – the Manhattan, the julep, the bloody mary, the bellini, however there's only one classic cocktail that does it for me - the negroni.
A negroni is an acquired taste, it's bitter and it's dry. But a good one is the perfect drink: refreshing, balanced by a slight sweetness and perfumed with a hint of orange. Bars may not have the negroni on their menu, however any good barman will know how to knock one up – if they don't, leave.
It's a simple drink to make – one part gin, one rosso vermouth and one bitters, which is usually Campari. It may be a simple drink, but a good one is hard to find in Manchester. So here's my guide to finding the perfect serve: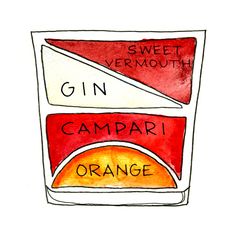 Image Credit: Etsy.com
4. Kosmonaut
The staff at Kosmonaut might look like they've been hired for their good hipster looks, but they know their way around a bar and the drinks they serve are pretty damn good. The bar is inspired by New York's meatpacking district so think stripped back walls, random vintage items, tiling and exposed brick and with a few neon lights. Starting as a 'bartenders' bar' (one frequented by the drinks industry due to the high standard of the drinks on offer), it's now grown and gets pretty busy at the weekend. The negroni's pretty strong here, but ask them to replace the gin with tequila and a whole new world opens up to you (it's something special they do here).
3. Under New Management
Not technically in Manchester, Under New Management (which used to be Corridor) is located down a ginnel on the wrong side of the River Irwell, but the quality of its Negroni means it's worth throwing in here. Another stripped back, industry frequented bar, Under New Management has been a stalwart on the Manchester (Salford) drinking scene even if it is a twenty minute walk out of the city centre. The bar stays refreshingly unpacked and the drinks menu is mercifully short (no awkward decisions). Anyway you're not looking for what cocktails they've created, you're looking for a great negroni and the ones here are consistently good.
2. Superstore NQ
Another bar not known for its cocktails, Superstore NQ, a NY deli inspired space in the middle of Northern Quarter, has been quietly churning out a very decent twist on the negroni – they replace the gin with Solerno, a bitter orange liqueur – what you get is a big, bold, bitter and perfumed drink with an underlying sweetness to take the edge off.
1. Cane and Grain
Bitter drinks flavoured with herbs are a staple of the Italian way of life and none is more famous than Campari, a bright red infusion of fruit and herbs in alcohol. It's the basis of a negroni and Campari is the basis of Italian life, so who better to make the best negroni than an Italian? Head to the secret first floor bar at Cane and Grain, a laid back speakeasy with taxidermy squirrels on the walls, the largest chesterfield in the world, wood paneling and the nicest toilets a bar has to offer. Here you'll find Massimo Zitti, barman extraordinaire and Italian to boot. Ask him to make you a Negroni and first, you'll receive his respect for choosing such a classic drink and then you'll get the most balanced, bitter, dry, sweet, perfection in a glass. Truly the best negroni in Manchester.
Cover Image Credit: Chow.com
Related Reads
____
Find a deal for bars in Manchester.
BY: Sarah Tarmaster
Sarah Tarmaster has been eating and drinking her way round Manchester for the past 12 years and has been writing about it for the past four. Sarah started the blog North West Nosh to shout about what's great in the North West and because she suffers from that common British phobia, complaining in restaurants. When's she's not planning where to eat, eating, cooking or recovering from overeating, Sarah can be found putting on street food events, yomping round the countryside or crafting something; she rarely sits still, which is good considering how much she consumes.