The Most Delicious Class You'll Ever Take
BY: Jeff Meredith |
6 May 2014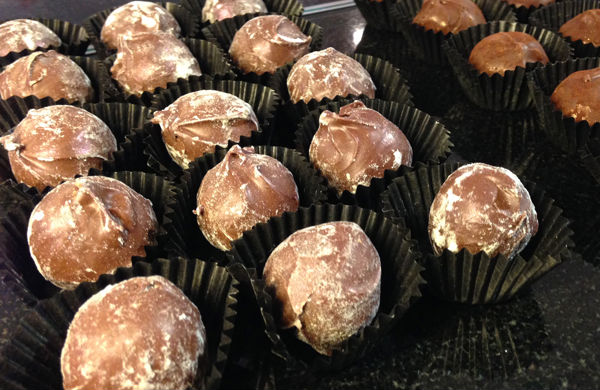 Co Couture, the Belfast based award winning chocolatier is only moments away from the iconic City Hall. They make all their amazing creations in their stylish basement shop at 7 Chichester Street. From Christmas to Valentine's and from Mother's Day to Halloween - they have all the holidays covered in the most delicious chocolate. Deirdre McCanny, the brains and talent behind Co Couture, has trained and learnt her craft from some of the best chocolatiers in the world. After mastering her art, Deirdre made the decision to come home to Belfast and create what has become a very successful and award winning chocolate shop. Every month Deirdre runs a number of chocolate masterclass workshops. During these workshops Deirdre and her team aim to awaken your inner chocolatier and teach you the art of fine chocolate making.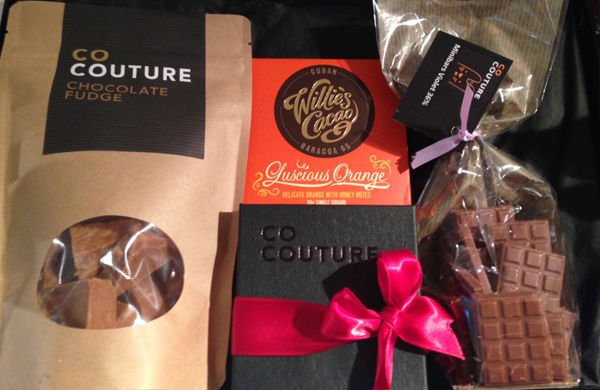 A group of us booked our places and dived into chocolate heaven for a night of bliss. After an informative talk on the history of chocolate and a treat of hot chocolate to drink along with some chocolate bites, there was a demonstration of 'the tricks of the trade'. Deirdre told us how the manufacturing process can affect taste and texture, and what flavours and ingredients work best. We learnt how to make the most delicious chocolate truffles from scratch. We tasted a number of chocolates from 40% to 80% cocoa before selecting our preferred chocolate to work with. Then we began mixing, rolling, coating and finally eating our creations. The three hour class was a wonderful, educational and fun experience. The workshop, hosted in the basement kitchen tucked in behind the shop, is a perfect way to spend an evening or afternoon indulging in your favourite guilty pleasure. If you love chocolate and want to try something fun in Belfast, I can highly recommend this delicious three hour masterclass. Chocolate Fact: Did you know that a man born in Northern Ireland invented milk chocolate? Sir Hans Sloane was born just outside Belfast in the town of Killyleagh. Find out more about Sir Hans Sloane at www.hanssloane.com.
How Can You Get a Place in a Masterclass?
Classes run on the first weekend of each month - on Thursday or Friday evenings from 6.15pm to 9.15pm or on Saturdays throughout the day. This is the hottest ticket in town every month and places sell out fast, so you need to book well in advance. Call Deirdre, Pascaline or Meghan on 078 888 99 647 or call into 7 Chichester Street, Belfast to find out dates and book your place. Co Couture, 7 Chichester St, Belfast BT1 4J Join the conversation! @Groupon_UK #grouponguide #Belfast ____ Check out our deals for things to do in Belfast.