Coppi This - A Review of Coppi Restaurant in Belfast
BY: John Ferris |
3 Jun 2014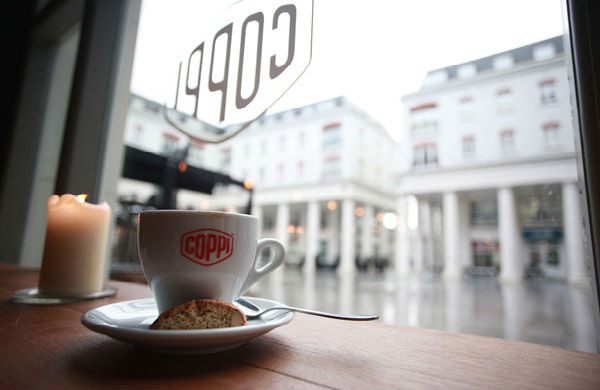 There's little interest in Northern Ireland when it comes to Michelin. It's now been three print-runs of the book since there was a restaurant from these shores with a star next to its name. It's probably a fair reflection of Belfast and the North as a whole when you see nil points on the board. It's also an indication of dining trends here that the Michelin Bib Gourmand category saw two new entries here. Gaining a Bib means a restaurant serves good cuisine at a reasonable price and that is where Belfast dining is at.
Home Restaurant
and Coppi were two new entries in late 2013 and they're great examples of the new-Belfast restaurant scene. Casual vibes, good food and decent service are all the traits that make them worthy recipients of the awards. Coppi, if truth be known, is my favourite place to dine in the city. There's much to like about the Italian restaurant in St Anne's Square, not least because it looks like something hip from New York with high ceilings and an open kitchen. Named after Angelo Fausto Coppi, a champion cyclist who won the Giro D'Italia five times, it's apt that the race came to Belfast in May 2014. The Cichetti (Venetian tapas) are perfect for sharing or just snacking on at the bar by yourself with a glass of wine. Spiced pork and fennel sausage are a favourite as is the weighty feta fritters that are smothered in sweet, truffled honey. We put away a handful of Cichetti before launching into the 3-7-3 lunch menu that does what it says on the tin – charges £3 for starters and desserts and £7 for mains.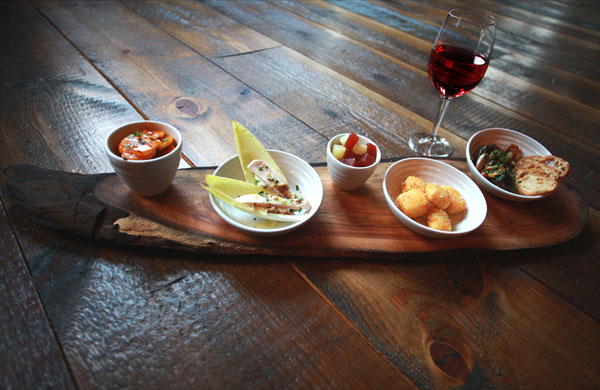 On the other side of the table, a light, delicate caprese salad with fresh tomato and oozy mozzarella is the perfect start. For me, it's a Taleggio panna cotta that turns out to be more mousse like than panna cotta. The taste is there, though with a mild tang to the panna cotta that works brilliantly with the pickled celery and the sweetness of the candied walnuts. For mains we try the winter-warming dish with well-cooked and flavoured lentils matched with soft and meaty pork that looks messy but is delicious and exactly what's needed on a cold day. The night-time menu's main courses are equally as spectacular with a duck ragu with porcini ravioli - a highlight that my six-year-old daughter constantly craves. It's matched by a spectacular (if a little pricey) Steak Florentine for two that sees one of Peter Hannan's salt-aged rib on the bone steaks the star of the show. Finishing with desserts my companion orders Tiramisu, normally a highlight of any meal in Coppi or its older sibling, Il Pirata. This time, however, there's something odd about the texture and the taste that means half is left behind. The chocolate pot, however, is rich and buttery in flavour and the light polenta biscuits that accompany are perfect. The lunchtime 3-7-3 offer is a great example of why Coppi joined Home in becoming two of the new Bib Gourmands here – it offers a well-balanced delicious meal for less than most places charge for a main course.
Coppi
, St Anne's Square, Belfast BT12LR Tel: (02) 9031 1959
What do you think of Coppi? Tell us @GrouponBelfast  #GrouponGuide
____ Check out our
Belfast Italian restaurant deals
.
BY: John Ferris
John was a journalist for over 15 years and previously the editor of a Belfast-based newspaper. Co-founder of one of Ireland's most influential food and drinks websites, Forked.ie, he's a long-time judge of various food and drink awards in Ireland and writes primarily for Forked.ie. He also occasionally writes about food for Hospitality Review NI, Belfast Telegraph, the Guardian and makes the odd appearance on u105's Lunchtime Bistro show with Carolyn Stewart. You'll find him on Twitter @foodbelfast