Culinary Cuddles - The Best Comfort Food in Belfast
BY: Laura Bradley |
19 May 2015
I don't know about you – but some days I need a bit of a pick me up, especially on these chilly afternoons. And all too often, that pick-me-up needs to be of the comfort food variety. A tasty indulgence that feeds the soul, as well as the belly!
I am certain that comfort food is a very personal matter – but here are a few of my own 'culinary cuddles' to hopefully inspire you on your quest for your own.
Belfalafel
St Georges Market
If wandering aimlessly around a vibrant market isn't enough to help you feel a bit better about the day – strolling from stall to stall with some wholesome grub in hand is a sure fire solution. The falafel is freshly fried and packed into a pitta bread with toppings of your choice. As usual, I found it hard to narrow down the options – so I asked for the stall holders favourite. And I will be doing so again! Falafel with lettuce, tomato and pickled red cabbage along side hummus, tzatziki and chilli sauce – it was perfect. www.belfalafel.com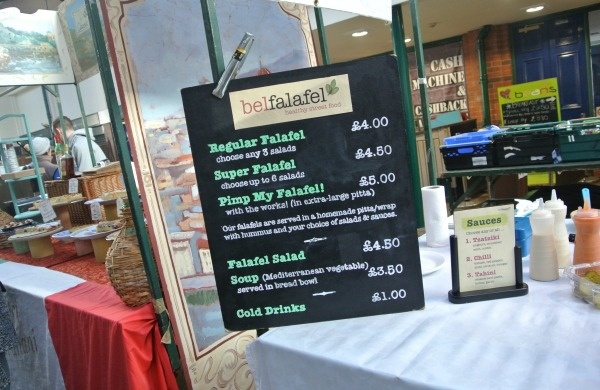 Le Petit Ormeau
274-276 Ormeau Road, Belfast
Le Petit Ormeau is a bustling little spot with a menu full of comfort food. Especially if you are a cheese fiend like me. The Salt Beef Reuben is with out a doubt, one of the best sandwiches I have ever eaten. Salt beef, Swiss cheese, pickles, mustard and mayo – seriously, what's not to love? They also do a mean Croque Monsieur.... and the dessert fridge is always a tempting prospect. And don't forget to have a coffee, its always a joy when you receive a perfectly made cappuccino.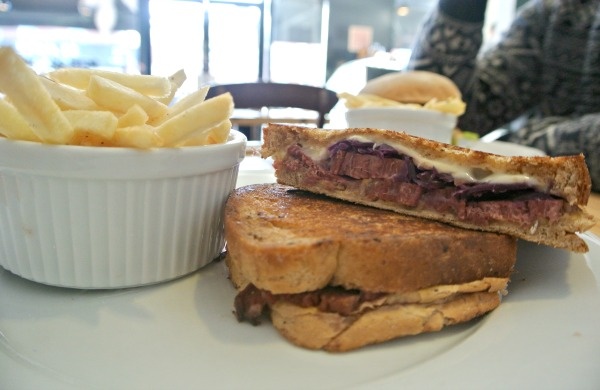 Simply Crispy
8 Bedford Street, Belfast
There isn't much that soothes the soul like a serving of nostalgia, and that's exactly what they serve at Simply Crispy. My childhood was full of crisp sandwiches – and when it wasn't, it was me asking Mum if we could have a crisp sandwich! For some reason she never seemed as keen... And now I'm an adult, I seem to go months and months at a time without even a thought of a crisp sandwich. That was until That Wee Cafe transformed itself into Simply Crispy! The options are never ending, a wall full of crisps to choose from – but I'd recommend salt and vinegar Tayto with Nutty Crust. And if you really need a boost, a cup of Angel Delight to finish is sure to raise a smile!
___
Browse our deals for restaurants in Belfast.
BY: Laura Bradley
Laura Anne Bradley is an excitable food addict, who is lucky enough to work in the wine trade. She has written her food & lifestyle blog for over four years – and is continually looking for new experiences and flavours. On the rare occasion she isn't eating or cooking, you can find Laura enjoying country life – likely feeding her hens or walking her dogs. You can find Laura on Twitter @daydreamfoodie.