GROUPON GUIDE TO MANCHESTER
Dining Out On A Diet In Manchester
BY: Shaun Barnes |
21 Jul 2014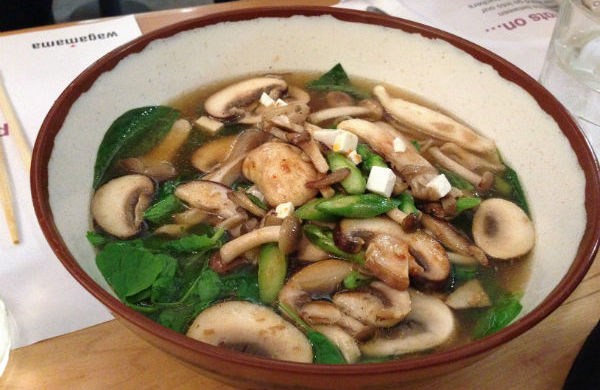 Eating out regularly can add pounds to your figure as quickly as it empties them from your bank account. But whether you're trying to lose weight, have been put on a diet by your doctor or are just trying to live a little healthier, you don't have to give up dining out.
Previously, in many restaurants, your only option may have been choosing a salad but these days there are plenty of healthy alternatives available, from individual dishes to entire restaurants.
At Saffran in the Trafford Centre the whole menu is based around 'healthy, fresh, exotic' dishes, with a range of main courses at less than 600 calories each. Of course there are salads but you'll also find tandoori dishes, pizzas and even burgers! All are made using quality ingredients and no sugar, white flour or frying.
Certain cuisines are naturally lighter than others; when I'm trying to be healthy but can't resist dining out, I tend to head to Asian restaurants. Chains like Tampopo and Wagamama, along with the growing number of fantastic independent restaurants, all provide a variety of exciting yet healthy dishes.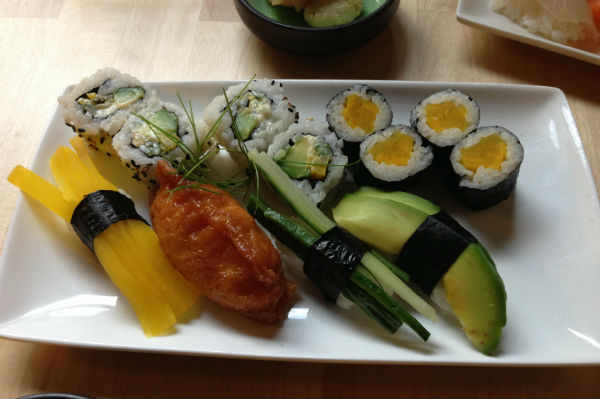 Sushi can be one of the healthiest options, making independent Japanese restaurant and sushi specialists UmeZushi an obvious choice. The glamorous Australiasia in Spinningfields, much loved by Premiership footballers, has a great sushi menu too and Yo! Sushi even includes the calorie count of all their dishes on the menu. Yuzu in Chinatown doesn't serve sushi but has an excellent selection of impressive, tasty and healthy sashimi dishes that also fit the bill.
Staying in Chinatown, I Am Pho specialises in Pho, the famously fresh, healthy and tasty Vietnamese noodle soup. Chinese dishes tend to be less healthy as many are deep-fried or contain high levels of sugar. Dim Sum however is a great choice if you're watching what you eat. The bite size dumplings are perfect for sharing so you don't need to commit to too much. If you stick to the steamed variety and avoid those filled with fatty meats the calorie count will be much lower too. Yang Sing offers some of the best Dim Sum around.
Vegetarian diets are considered to be healthy so why not try a vegetarian restaurant? Go Falafel is limited to serving fresh, traditional falafel with juice and salad while Bistro 1847 is a smart chain of classy restaurants aiming to elevate the standards in vegetarian cuisine.
It's even possible to go out for pizza and eat relatively well. Pizza Express offers a range of healthy eating pizzas at fewer than 500 calories. They also support 'Meat Free Monday', a campaign set up by Paul, Mary and Stella McCartney to encourage people to go one day a week without eating meat.
Finally, wherever you choose to eat, don't be afraid of asking the staff for the lightest or healthiest options if it's not immediately obvious.
What are your healthy eating tips in Manchester? Tweet us! @Groupon_UK #grouponguide
Related Reads
Cash, Cheque, Credit Card – Small Plates
Foraging for Food - Where to get Wild Food in Manchester without the Wellies!
Check out our deals for restaurants in Manchester.
BY: Shaun Barnes
Shaun is a self-confessed food geek. He thinks about food most of the day and may be addicted to dining out. In the couple of years that he's been writing about his experiences he's reviewed over 150 restaurants, the majority of which are in Manchester and the North West area. But his ever growing list of places to visit is just as long.