Dining with History - 5 of London's Oldest Restaurants
BY: Chris Pople |
28 Jul 2014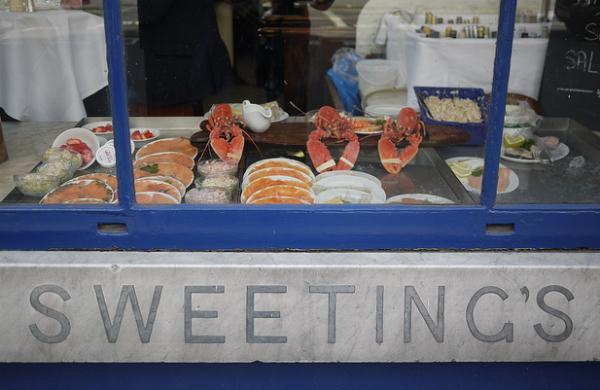 In a city that's been a centre of commerce and trade for longer than most countries have existed, it's no surprise that London can boast some seriously old school dining spots. Steeped in tradition and having dodged centuries of fads and trends, not to mention two world wars, these places are still with us. And it's not just because they're living, breathing museums but also because, in many cases, they've subtly reinvented themselves to remain relevant to contemporary Londoners. If you want a dinner that feels part of history, but not in a being-sent-to-the-Tower way, you can do worse than these.
Wilton's
Laying claim to the title of London's Oldest Restaurant, although actually it's only been in the current site since 1964, Wilton's has nevertheless been trading under the same name since 1742 – an astonishing 272 years ago. Its popularity is, admittedly, chiefly amongst the kind of blowsy landed gentry that you'd expect to find in a smart oyster bar off Piccadilly. But don't assume the food is an afterthought - forward-thinking chef Andrew Turner only recently left for pastures new, and left behind a very modern, exciting take on traditional British food.
Sweetings
There's nowhere else in the world like Sweetings, never mind London. A seafood restaurant that takes no bookings and has only very recently succumbed to the 20th century notion of card payments. The convoluted ordering system, chaos and noise can make your first experience quite baffling. But, persist and you're rewarded with one of the more charming and idiosyncratic lunch spots (that's only lunch, and only weekdays) and some of the best seafood in the city.
Gordon's Wine Bar
Not technically a restaurant, but Gordon's Wine Bar is worth a mention because there are few more atmospheric places for port and cheese than in the candlelit alcoves of this ancient bar under Charing Cross. Evenings and weekends can be uncomfortably busy, and it's probably best to put to the back of your mind such modern notions of fire safety when you're holding a menu up to a bare candle in an airless cave two floors down from Villiers St with only one entrance and exit, but hey, it's all part of the experience.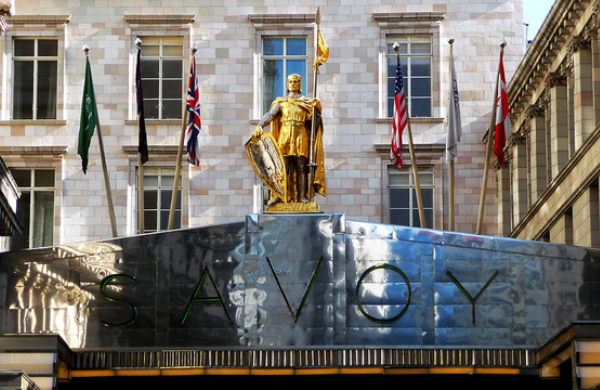 The Savoy
A byword for high-end London dining since the late 19th century, The Savoy boasted culinary pioneer Escoffier in its early years, who created the Peach Melba and Tournedos Rossini here when it was under the ownership of a certain César Ritz. These days, the main Savoy restaurant is now called Kaspar's but still has the same panoramic views of the Thames (as well as continuing the tradition of drafting in a black cat statue called Kaspar when private dining parties are unlucky 13 in number) and the Savoy Grill is one of the Gordon Ramsay group.
Rule's
Centuries-old British tradition and class seeps from every corner of this plush Covent Garden restaurant. Rule's has been doing what it does with very little variation for over 200 years but there are, even today, fewer better places to sit down to a grouse dinner or shepherd's pie. The service is impeccable, the surroundings fascinating (look for the Margaret Thatcher mural painted after the Falklands War) and yes, you'll pay for it, but this is the very distillation of the traditional British restaurant. Don't forget to stick around for a martini at the upstairs bar.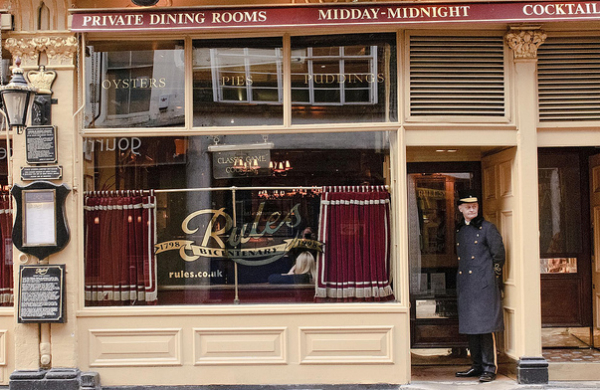 Tweet us with your recommendations for restaurants of old London! @Groupon_UK #grouponguide
Photo Credits:
Sweetings by Fergus Jackson, flickr
Rules by Marshall Segal, flickr
The Savoy by CAPTAIN ROGER FENTON 9th.WEST MIDDLESEX VRC. 1860, flickr
Related Reads
Steakhouse London - A Guide to the Best Steak in London
London's Recently Opened Restaurants
____
Find a deal for restaurants in London.
BY: Chris Pople
Over the seven years Chris Pople has been writing the Cheese and Biscuits blog, he has written about nearly 500 different restaurants, which is far too many by anyone's standards. During that time he has been lucky enough to be picked as one of the top food blogs in the Times, New Statesman and Esquire magazine, and for the last three years running has been named as one of London's 1000 Most Influential people. He's probably in a restaurant right now, scouring the menu for spelling mistakes and waiting for a martini.