GROUPON GUIDE TO MANCHESTER
Eating Out in Manchester - Best Child-Friendly Restaurants
BY: Shaun Barnes |
15 Sep 2014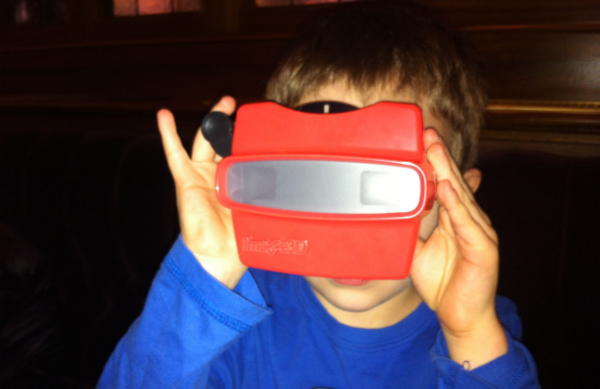 Dining out is supposed to be fun and relaxing but if you've ever eaten out with small children - or older ones for that matter - you'll know it's not always the case. It's often difficult to find family friendly restaurants in the first place and then you may have fussy eaters to take into account or need somewhere to warm up baby food.
Perhaps you're looking for somewhere with a kids play area or more interesting children's menu options than the uninspiring junk food that I grew up with. I sometimes wonder how I ended up such a massive foodie, as all I remember from my early days of eating out are dishes like sausage and chips, fish fingers and chips or maybe pizza but probably still with chips.
Thankfully things have moved on since then and we don't have to subject our children to the same old tired meals every time we take them out. There are lots of options available offering not only better children's menus, but activities to entertain and excite kids, keeping them interested and making the whole experience more pleasant for everyone involved.
Make it Interactive
TV chef Jamie Oliver has always been passionate about providing children with healthier food and believes that when eating out they should receive the same quality as grownups. Serving them fresh and healthy food is only the first step though - getting them to eat it is the hard part. The way to do it is to engage and involve them. That's why the children's menu in his Jamie's Italian restaurants are presented inside a retro 1980's 'ViewMaster' toy and every child's meal comes complete with a 'Shake Me Salad', it's amazing how much keener children are to eat salad if they've put it together themselves.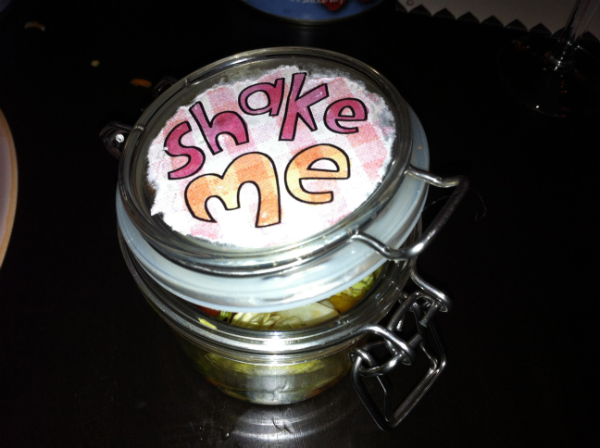 Jamie's isn't the only place your kids can get interactive. Both Dough Pizza Kitchen in the Northern Quarter and Gusto in Didsbury offer the opportunity to 'design your own pizza' with the latter even throwing in a free chefs hat! Similarly at Yang Sing in Chinatown your children receive a complete 'dim sum making set' to make their own spring rolls!
Noodles are always popular with children because they're so much fun – and usually messy – to eat. Both Wagamama and Tampopo offer interesting menu choices along with special chopsticks for them to practice with.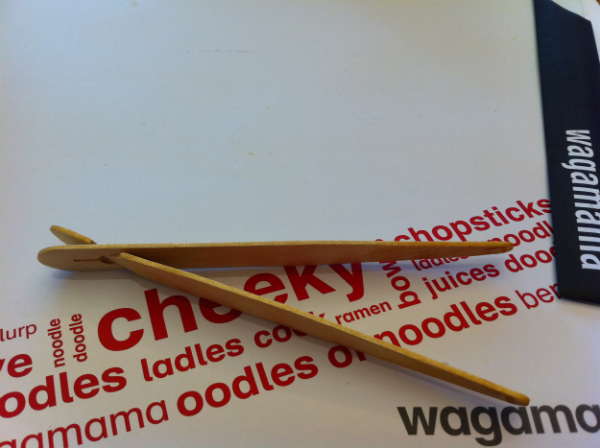 Family Meals
If you can be flexible with dates and times there are even family orientated meals such as Neighbourhood in Spinningfields who serve afternoon tea for the whole family between 2:30 – 5pm on weekdays. Or Zouk Tea Bar & Grill where every Sunday is 'Family Day' with face painting, children's activities and meals for the whole family to share.
Top Tip
Whilst the above ideas should make eating out with kids much easier, it sometimes pays to take a bag full of their favourite toys as a distraction, just in case.
Related Reads
Eating Alone – Not Lonely Eating
Dining Out On A Diet In Manchester
____
Hungry? Find a deal for restaurants in Manchester.
BY: Shaun Barnes
Shaun is a self-confessed food geek. He thinks about food most of the day and may be addicted to dining out. In the couple of years that he's been writing about his experiences he's reviewed over 150 restaurants, the majority of which are in Manchester and the North West area. But his ever growing list of places to visit is just as long.