Eating Out on Upper Street
BY: Edward Smith |
16 Jun 2015
"Oh, you live in Islington?" They say. "That's so lucky – I love Upper Street, such a great place to eat out".
That's exactly what I thought before moving to the area. Still do, to an extent. But for a while there it felt like huge delusion. For in the same way that fashionable streets such as Chiswick High Road, Bermondsey Street and Portobello Rd look, to outsiders, like a sure fire bet for a great meal, man can you leave disappointed.
In fact, until fairly recently, Upper Street and its tributary streets really flattered to deceive. A combination of mediocre chains and sub average 'quirky' independents lived off an N1 reputation, that wasn't actually deserved.
So let me walk with you from Angel tube to Highbury and Islington station, and point you in the direction of the better places to eat.
---
A Walking Tour
Walk out and right and north. There are great spots to the south too, on St John Street and Exmouth Market, but that's for another time.
For Islington's best Indian, cross the main road and head towards Chapel Market (just before the large Waitrose and Sainsbury's). On that bustling, no frills street, is Delhi Grill. A mighty fine (yet) informal Indian canteen and takeaway. The lamb chops and kebabs are wicked. Good stews too. Inexpensive. 21 Chapel Market, N1 9EZ, 020 7278 8100.
Byron
If not that, then stay on the same side of the street as the tube exit, and consider a burger at Byron. This part of Islington, and for a while further, is chain central. Places like Pho and Wahaca do a job. But, you know, you could be anywhere. So if you must seek the safety of a brand, pop in to Byron. Proper burger. 341 Upper Street, N1 0PB. 020 7359 7717.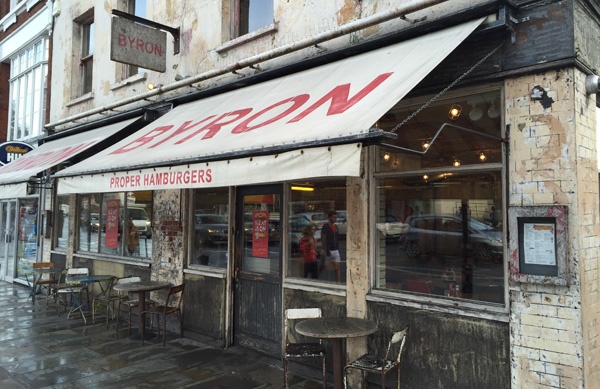 A few doors up at the fork of Upper Street and Essex Road is the exact opposite of a chain restaurant: the Afghan Kitchen. Quaint, cosy, convivial, reliably good spiced food with loads of flat bread. Don't be put off by the small entrance and (almost certainly fully occupied) table. There's a large seating area upstairs. 35 Islington Green, N1 8DU, 020 7359 8019.
Cross over to the Upper Street side now, though. Here's the start of the myth – yes there are places to get good scran, but many are off on side roads.
Ottolenghi could well be the reason for the reputation, and (as if to prove that) this deli and restaurant is actually my only eating recommendation on Upper Street itself. Lovely room (if you can get a seat), knockout salads, first class cakes and pastries. 287 Upper Street, N1 2TZ, 020 7288 1454.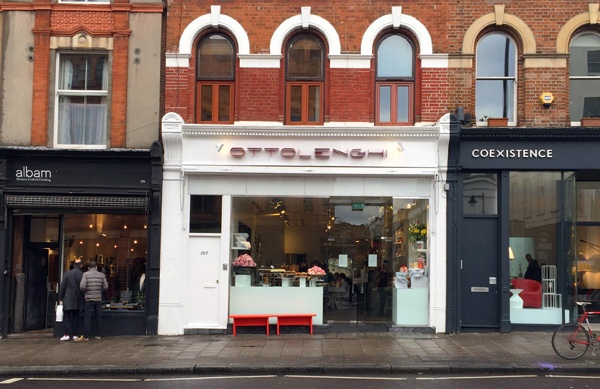 For other great eats, at this point on the street you need to go east or west.
West either for an authentically spicy Hunanese meal at Yipin China. You can really knock your taste buds for six here. Never knowingly light on chilli or Sichuan peppercorns. It's an excellent option for a communal meal – indeed, it's one of the best regional Chinese restaurants in London, so it's an excellent option full stop. 70-72 Liverpool Road, N1 0QD, 020 7354 3388.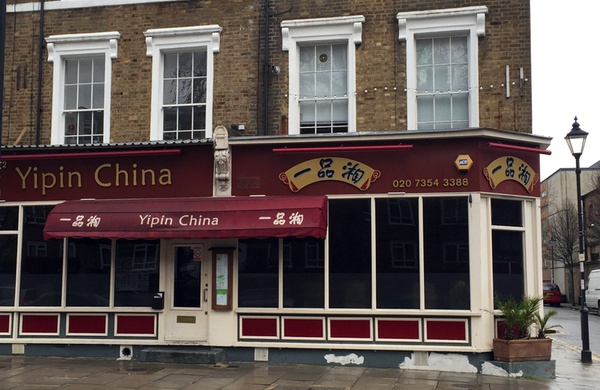 OR, for a best of British option, try the Drapers Arms. The quintessential London gastro pub. The food is ace, the drink selection thoughtful, and the welcome will set you at ease immediately. Love it here. 44 Barnsbury St, N1 1ER.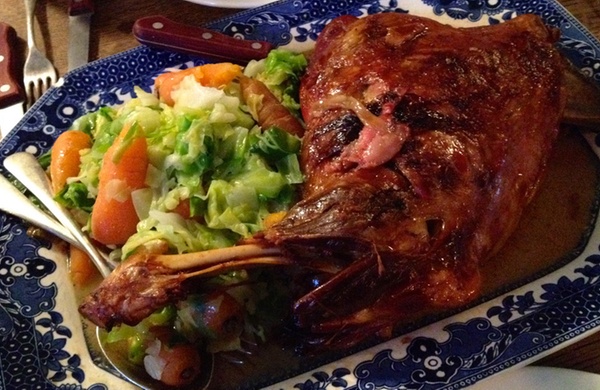 A Touch Further North...
If not West, then a touch further north and east a bit, to another excellent London pub option, The Smokehouse. The food's a bit different here – you'll be able to tell that from the fragrant whiff of smoke and meat that hangs in the air when you're fifty metres away. Quality meats, BBQ and flamegrilled to perfection. 63–69 Canonbury Road, N1 2DG.
Still nothing tickled your fancy? (or, more likely, all those places are full) Then you need to walk almost all the way to Highbury and Islington station, but hang right a bit and head across the roundabout. For there are two top quality options for us to finish with.
The first, and perhaps the best of the whole area, is Trullo. Casual modern Italian at it's best, in that it's simple, seasonal, fresh and gratifying. 300 - 302 St Paul's Road, N1 2LH, 020 7226 2733.
The second, and the final stop on this food trail, is Le Coq - new wave rotisserie chicken. Your portion of bird will be juicy and crisp and taste, wait for it, just like chicken. Which is sadly not all that common. Some simply sides (make sure you catch the chicken fat roast potatoes), and a couple of options each for starter and dessert. Lovely job. 292-294 St Paul's Road, N1 2LH, 020 7359 5055.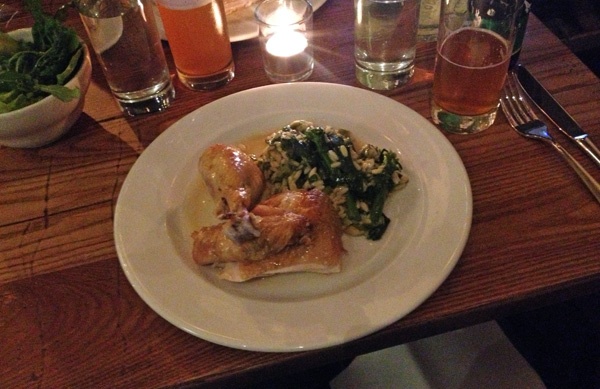 More Articles by Rocket & Squash
Food Trends - Ed Smith Wants Some New Ones, Please
Five of the Best Sushi Restaurants in London
Five of the Best for a Sunday Roast
____
Browse our deals for restaurants in London.
BY: Edward Smith
Click here to see more articles by Ed...Ed Smith used to be a lawyer but retrained as a chef and now cooks and writes for a living. Based in London, Ed writes for various publications, including his blog, Rocket and Squash, and was shortlisted in the 'Best Online Food Writer' category of the 2013 Fortnum and Mason food awards. Ed eats too much. Click here to see more articles by Ed...