Fashion Courses in London
BY: Paula Holmes |
31 Jul 2015
There are numerous fashion courses to take across London that will enable you to follow your passion for fashion. Why not try your hand at learning the best tips in fashion styling, opt for learning a new skill such as pattern cutting or how about an introduction into textile designing. Whichever you decide there are plenty fashion courses in London to get your creative juices flowing.
Digital Fashion
The London College of Fashion offers various digital short courses, which will cover numerous aspects to help improve your digital skills for fashion drawing and creation. The courses include an introduction to Adobe Illustrator, digital textile printing, an introduction to CAD/CAM and also technical fashion drawing using Adobe Illustrator. The textile printing will help you to develop your digital printing skills and includes research techniques, the exploration of using different media, fabric awareness and also the basics to using Photoshop.
For more info visit www.arts.ac.uk
Introduction to Personal Styling
At the Fashion Retail Academy, opt for a course in personal styling. This 3-day course provides an introduction to the world of fashion and styling. Discover more on subjects like personal styling to celebrity styling. The course includes a series of lectures as well as practical hands on sessions, these include; how styling is used in retail, colour and how to use it to your advantage and styling for fashion shoots and shows. The course is £330 +VAT for three days.
Fashion Retail Academy, 15 Gresse Street, London W1T 1QL
Pattern Cutting
Learn the basics of womenswear pattern cutting with this step-by-step introductory pattern-cutting course. You will work from a standard size 12-template block and learn how to make a range of pattern pieces for the bodice, skirt and sleeve. This is a great course for new designers wanting to hone in on their craft.
For more info visit www.arts.ac.uk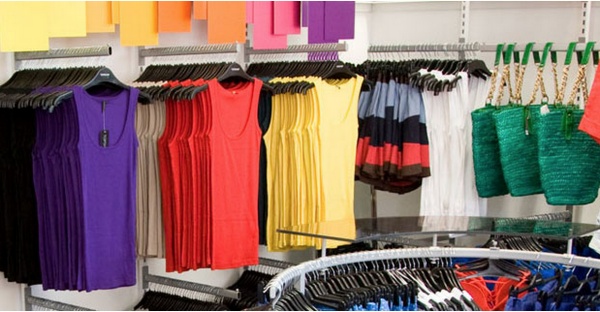 Fashion Buying Management
If you are looking to learn everything there is to know about Fashion Buying then the Fashion Buying course at Westminster could be for you. The Undergraduate course will cover CAD and Illustration, Fashion Marketing, Finance, Product Development and more, with extensive contributions from industry leaders providing guest lectures, live retail projects and student placements which take place in the third year of the course. Previous placements have placed students at Alexander McQueen, Gareth Pugh, Burberry & Christopher Kane. The course will make sure your fashion buying and management skills are refined and developed for a career in the fashion world.
More info www.westminster.ac.uk
Online Short Courses
If you would rather learn online, the London College of Fashion offers a whole host of courses to do this. These include Fashion Buying and Merchandising, Fashion Drawing for Fashion Design, Fashion Marketing and also Fashion Journalism. Learning online you can fully interact with the tutors and also join in on the weekly chat sessions with other students on the course with the interactive online seminars. There will be weekly assignments and also discussion forums to be involved with the course.
For more info visit www.arts.ac.uk
___
Browse more courses in London.