Fashion Photography Courses in London
BY: Paula Holmes |
10 Jun 2015
Perfect your craft and try your hand at a fashion photography course in London. Whether you are a beginner wanting to try something new or a professional looking to gain more experience in the fashion field, these courses and workshops should be able to help. Watch out Mario Testino!
Nikon Training Course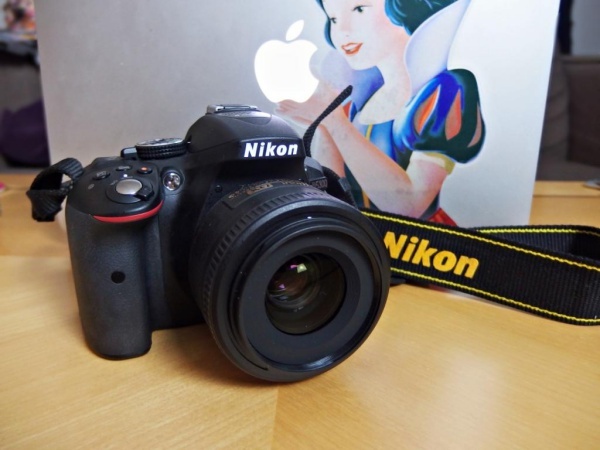 At the Nikon Training School in London they offer a whole variety of courses. Learn how to shoot Urban Portraits using Speedlights on location; working with a professional model, the course covers use of flash gels and focusing on portraits. Or opt for a one-to-one workshop. This is designed to help you achieve your goals and ambitions and is a bespoke course, so it's up to you what you want to learn more on. Courses start at £129.
For more information on Nikon School visit www.nikon.co.uk/training.
Photoin Photography School
This workshop at the Photoin Photography School is a hands-on workshop that is aimed at all levels from amateurs to advanced photographers. The workshop will teach you all the basics of fashion photography and the workshop will have a model, a professional make-up artist, studio lights and accessories. Each student will get time with the model and one to one attention from the tutor. The course is priced at £195 for one day.
Photoin Photography School, Union Jack Club, Sandell Street, London, Waterloo, SE1 8UJ
University of Arts London
This course at the University of Arts is an eight-day course that aims to help develop your skills in researching, producing and managing fashion photo shoots. The course will explore the history of photography and art, before going on to plan a shoot and work as a team to create an original fashion image. The course is aimed at beginners with some experience of using a DSLR or SLR camera.
University Of The Arts, 20 John Prince's Street, London, W1G 0BJ
Fashion Photography Workshop
If you have your own SLR camera or equivalent, then this fashion photography course will show you to light and shoot for photography of lookbooks, fashion catalogues, hair shoots and beauty campaigns. A professional model is provided for the workshop and advice on how to pose the model and composition. This is an intense one-day workshop and you will be expected to work together to set up lighting as well as shoot.
For more information visit www.londonphotographycourses.co.uk.
The Big Shoot Experience
Work with Olympus professional photographer Damien McGillicuddy and take part in a commercial photoshoot. The big shoot experience lets you gain first hand experience of a high-end photoshoot without costing you the earth. Get the chance to build up your portfolio using agency models, locations used for magazines and professional make-up and styling. Plus get the chance to try out some of Olympus top end cameras. The big shoot gives you more of an experience to create something really creative and be part of a live professional shoot.
For more info visit www.mcgillicuddyacademies.com/olympus-big-shoot-experience
___
Browse deals for photography courses in London.