Fashion Tour of Belfast City Centre
BY: Katrina Doran |
18 Apr 2014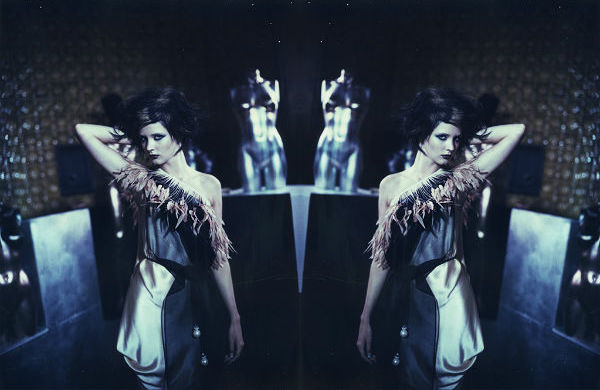 From shopping centres to independent fashion boutiques, Belfast's city centre is packed with shopping gems.
Belfast Shopping Centres
There are two shopping centres in the city centre with more dotted around the city perimeter. The first to arrive was CastleCourt, which opened in 1990. It felt like little bit of America had arrived in Belfast with a US style shopping mall. CastleCourt's resident department store is Debenhams with two floors of fashion, beauty and interiors. You'll also find high street favourites GAP, Warehouse, Wallis, Dune, Boots, Superdrug and more. The food court has lots of options for hungry shoppers looking for a fast food fix. With a large seating, area you can pick and mix from KFC and Burger King to Spud-u-Like and lots more.
Independent Fashion Retailers
There are also some great independent retailers nearby. A quick walk across Royal Ave and down Rosemary Street you'll see Liberty Blue on Lombard Street. This independent boutique has been a stalwart on the local fashion scene starting off life on the Lisburn Road as a vintage store specialising in vintage Levi's to the current version in the city centre. Its vintage roots still have a strong presence with the interior décor and the affordable, quirky, vintage-inspired fashion.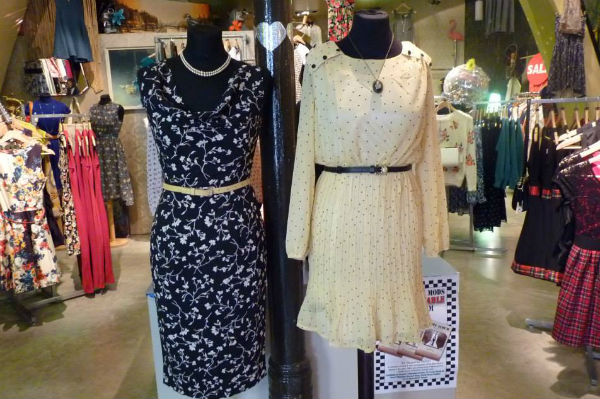 Fresh Garbage
is also just around the corner – a Mecca for alternative fashion stacked high with hippie skirts and scarves to studded baseball caps, glitter eyelashes and neon gas masks - all with the light scent of patchouli. It's a shopping experience to dazzle the senses so you may need to have a sit down with cuppa afterwards and luckily there are few great coffee shops nearby including local café chain Clements.
Victoria Square
The newer addition to the Belfast shopping scene is Victoria Square – not a shopping centre – but a shopping 'precinct' (as it doesn't have any doors!). Victoria Square opened in March 2008 and houses fashion retailers from Topshop, H&M and River Island, to Reiss, Ted Baker and All Saints. High-end luxury can be found at Hugo Boss, House of Fraser and designer boutique Cruise. Restaurants to try include Wagamama, Nandos, TGI Fridays and Cosmo – as well as Starbucks and Costa Coffee for a caffeine fix.
Arthur Street Area
A dander (as it's done in Belfast) around to Arthur Street, which runs parallel to Victoria Square, and you'll find some quirky stores including Avoca and Cath Kidson. The hidden gems in this area will delight the eyes and the tastebuds!
No trip to Belfast is complete without stepping into the wondrous delight that is Co Couture. Around the corner from Arthur Street, tucked away in a basement store on Chichester Street, tip-toe down the stone steps and through the arched doorway that makes you feel like you're about to enter a hobbit home in the Shire! Turn right and the smell of chocolate takes you straight to your happy place. The chocolate delights are handmade on the premises and there's always sample of high quality chocolate to taste. I highly recommend ordering a hot chocolate and taking a quiet moment to savour the chocolatey goodness served with homemade marshmallows! Take home a box of truffles and a few 'Temptation Bites' to nibble on - chocolate heaven!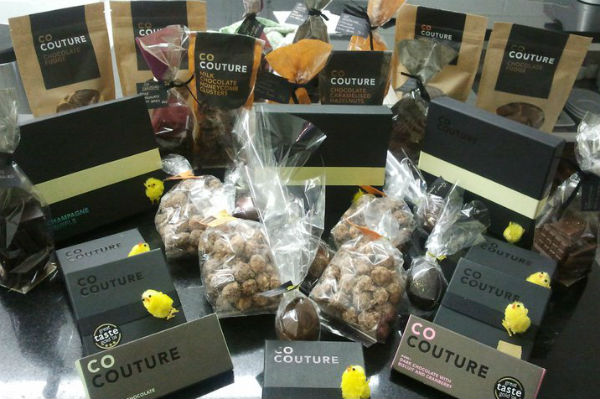 Now nicely in a chocolate induced haze – float around the corner to Una Rodden's boutique at 50 Upper Arthur Street. Una is Northern Ireland's fashion star and her couture atelier is located at the back of her boutique. The Buncrana-born fashion designer shows her collections on the catwalk at Belfast Fashion Week and recently created a fashion film and art-style fashion installation of her AW13 collection.* If you need a fabulous gown for a red carpet event you can have one made to measure or choose an off-the-rack piece from the well-stocked boutique, which Una selects from small design houses in Paris.
More Information
*Click here for a video on Una Rodden's AW13 collection.
Main photo by Neil Kerr.
How does this list rate? What are your favourite #Belfast fashion haunts?
@Groupon_UK
#grouponguide
____ Check out our deals for
Belfast shopping
.
BY: Katrina Doran
Click here to see more articles by Katrina...Katrina Doran set up Sugahfix.com in 2008, the NI-based online style source delivers with daily fix of locally relevant fashion and beauty news plus a weekly ezine rounding up the week's fashion, beauty and entertainment news with a extra sprinkle of Sugahfix sparkle. Katrina combined her marketing expertise with a parallel career as fashion and beauty creative director, stylist and writer, working for ELLE UK in London, and beauty writer for the Irish News, to create Sugahfix.com including the hugely popular Hey Sugah! weekly ezine. Sugahfix.com has won several prestigious awards including CIPR Digital Innovation 2010 and Best Blog at the 2011 Northern Ireland Social Media Awards. To support and encourage fellow bloggers Katrina set up the FABB network for Fashion And Beauty Bloggers in Northern Ireland in 2011 which has grown to include 42 members. One of the most in demand creative directors and fashion stylists in Ireland, Katrina has created stunning photographic campaigns for Erneside, Rushmere, The Quays and Marshes Shopping Centres, The Vintage Bridal Fair, and local designers Grainne Maher and Una Rodden...click here to see more articles by Katrina...