Fast Food Fashion! Abandon Ship Apparel Womenswear Collection
BY: Ann Nugent |
11 Aug 2014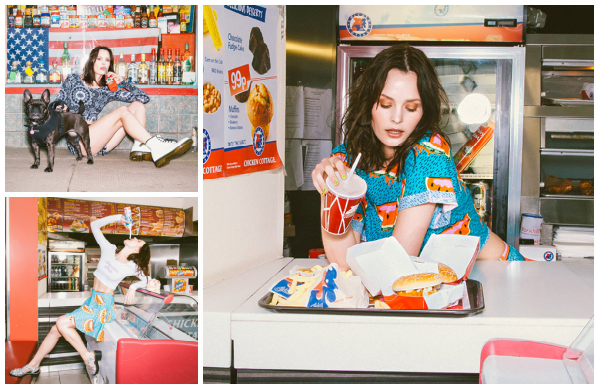 Clothes don't get more cutting edge-cool than those delivered by Glasgow's most exciting brand Abandon Ship Apparel.
Mixing clean, eye-catching designs and statement prints with contemporary cultural reference points, Glasgow-born directors Richard Davies and Duncan Sweeney have created collection after collection of iconic streetwear inspired designs, and now it's all about the girls – with a brand new line specially designed for the Abandon Ship woman.
Taking influence from their main lines and creating a range of brand new prints, Abandon Ship's new collection is fun, feminine and figure hugging, with nods to nineties grunge (think granite plaid and super-prints) and hints of cotton-candy harajuku in the kitschiest of pastel puppies patterns.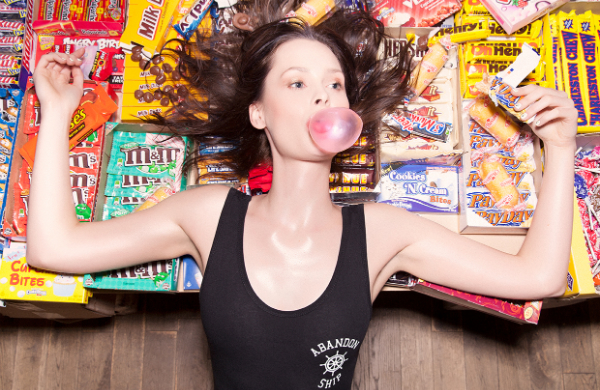 The brand may have been born from a series of drunken discussions in a local bar and founded in the East End flat of two best friends but now Abandon Ship – nominees in the prestigious Scottish Fashion Awards – have moved far from their first ever photo shoot (taken behind a local supermarket using car lamps for lighting). Their marketing ethos remains strictly tongue in cheek with the women's collection campaign being shot mostly in and around Glasgow's takeaways. "We love (model) Charlotte De Carle's off the wall poses and style – she's worn Abandon Ship before, and we knew she would be the perfect face for our new collection," explains Davies. "We wanted to shoot amongst Glasgow's takeaways – and in Mexican deli Lupe Pinto in a sort of 'nod' to the big fashion houses and their use of American and franchised fast food motifs."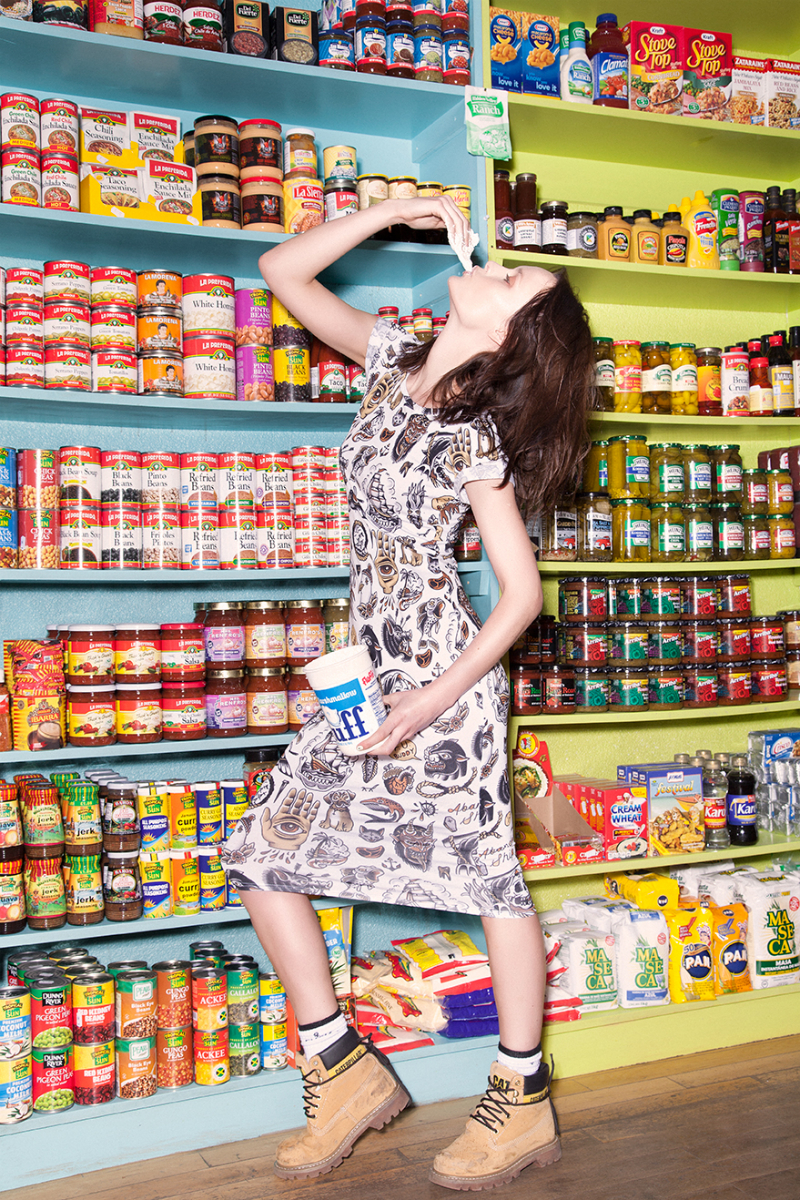 Fans worldwide have snapped up Davies and Sweeney's printed pieces – the brand's demonic kitty print leggings and 'Bill Murray' sweatshirt have garnered 'must-have' status, and their tattoo culture influences are ones they wear quite literally on their sleeve, cropped tops and jersey roller-derby style shorts. The Abandon Ship Apparel boys are true pioneers in social-marketing too, with marketing layered carefully across every social media branch and driven by the personality of the directors and their team, with the occasional picture of Davies' own puggle puppies – who doesn't love a puggle puppy on their Instagram feed?
Abandon Ship Apparel's Flagship store can be found in Glasgow's Princes Square mall. The brand's second store is in the fashionable London Soho district – check out original artwork by brand director Duncan Sweeney in both, oh and a life-size Abandon Ship Apparel Star Wars Stormtrooper on the Glasgow shop floor. Obvs.
Shop online at www.abandonshipapparel.com Tweet: @abandonshipapp
Abandon Ship Apparel: (London) 14A Newburgh Street, Soho, London, W1F 7RQ; (Glasgow) Princes Square, Buchanan Street, Glasgow, G1 3JZ
Related Reads
Explore The Glasgow Style Mile
Four of Glasgow's Hottest Fashion Brands
____
Find a deal for shopping in Glasgow.
BY: Ann Nugent
Ann Nugent is a 30-something girl in the city of Glasgow. A freelance style writer and culture insider, Ann established her blog in 2010 and regularly contributes reviews and social commentary across Scottish national and local media titles.