Festivals of Belfast - An Annual Calendar of What's On
BY: Dawn Hargy-Louden |
30 Jan 2015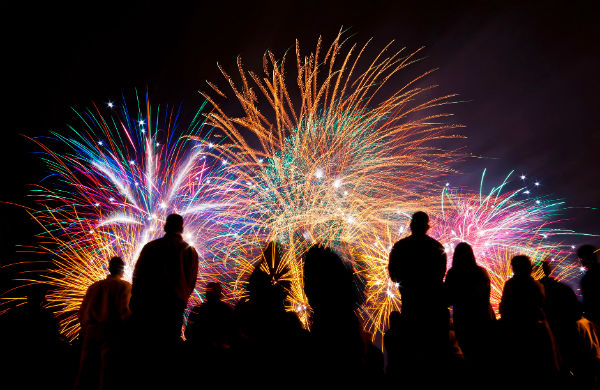 Belfast has a plethora of music, art and social festivals happening throughout the year. If you're at a loss for what to do in the city, why not check out some of these.
January
The Out To Lunch Festival: Set in the Cathedral Quarter, the Out to Lunch Festival provides plays, readings and performance during lunch times, so even through the work day you can attend a performance that fits neatly into your day whilst you eat your sandwich.
February
The Belfast Nashville Songwriters Festival: This is a fabulous festival all about the art of song-writing set in venues throughout Belfast. Songwriters both local and from further afield perform throughout the city. Music full of rich American blues and soul and song-writing master classes make this festival ideal for music lovers.
March
Belfast Children's Festival: This is one purely for the younger members in the family.
Ulster Festival of Art and Design: In the Belfast campus of the University of Ulster this festival showcases some of the most upcoming artists and designers.
Feile an Earraigh: An Irish Traditional Music Festival that normally takes place in venues throughout West Belfast.
Belfast Film Festival: Renowned film festival showcasing local talent but also premieres and event nights of well-loved and new International films.
April
Belfast Photo Festival: A leading International festival of photography that invites submissions and displays international and local work at over 30 public venues, museums and galleries.
Festival of Colours: Run by ArtsEska the festival of Colours is a fusion of colour, culture and creativity.
Spring into Easter: A Belfast Council run event that brings easter into the city. A whole plethora of events are organised with rabbits and easter egg hunting.
Sonorities festival of Contemporary Music: Hosted by Queens University Belfast, the Sonorities Festival brings together creations from Queen's Soundlab and various pieces of contemporary music around a different theme every year.
May
Cathedral Quarter Arts Festival: A programme of contemporary and canonical art throughout the Cathedral quarter, from performance art, gallery shows to plays, live music and dance pieces all within the small highly charged Cathedral Quarter.
Festival of Fools: Belfast's streets take on a comical edge when the Festival of Fools is in town. Performers on the street and in venues will make passers-by laugh with their antics and their performances.
June
Belfast Book Festival: A festival of literary greatness at the Crescent Arts Centre in South Belfast, incorporating live readings with less formal literary events and chat of all things book shaped, great for those who love literature.
Open House Festival: A great music festival full of blues, bluegrass, soul, jazz and wonderful characters, usually in and around the Cathedral Quarter and venues throughout Belfast, big names and new artists all perform their songs.
Belfast City Blues festival: The blues hits Belfast, with the Belfast City Blues Festival which takes place in bars and venues throughout Belfast and on boats which adds an extra dimension to the experience.
July
Belfast Pride: With events throughout the weekend Belfast Pride celebrates acceptance and culminates in an enormous parade through the city.
Orangefest: Rebranded Orangefest the day celebrates the 12th of July where a variety of bands and Orange orders will parade through the city centre.
Feile an Phobail: The Festival of the People takes place in venues throughout West Belfast, with arts, music and lots of different events to interest everyone.
August
Lower Ormeau Intercultural Festival: Lower Ormeau Road in Belfast has become a blend of different cultures, this festival seeks to celebrate that diversity and bring many of the communities together in celebration.
New Lodge Summer Festival: The New Lodge Summer Festival is held in North Belfast, it is youth orientated and a week of performance fun and events.
The Woodstock Rhythm and Blues Festival: Run at a series of venues throughout East Belfast and in the city centre, the Rhythm and Blues Festival is designed to celebrate local artists but also featured international artists.
Feile an Droichead: A four day celebration of Irish music and culture at venues all over the city, very worthwhile seeing if you want an education in Irish music.
Eastside Arts Festival: A festival taking place in East Belfast celebrating the art and culture of the East, music, drama, literature and fun.
Mela: Mela is a massive event celebrating world cultures, it usually takes place outdoors in the sunshine. There are dancers, music, and food in a huge mix of world diversity.
September
Belly Laughs Belfast Comedy Festival: Taking place at venues mostly in South Belfast, the Belly Laughs festival has established comedians and new faces all doing their best to make the audience smile.
Made Festival: Located at The Mac Belfast, the Made Festival is a festival for 14-18 year olds where they create, produce and perform their own work in the week long event.
Culture Night: Culture Night, centres around the Cathedral Quarter in the City Centre. The event takes place over one night where the while city centre becomes imbued with dance, performance, music and art.
Hit the North Festival: Hit the North Festival, is celebrating the culture of North Belfast with arts and music.
October
Belfast Festival At Queens: An enormous festival located around the Queen's University which brings international artists, musicians, performers to the city over a week.
November
Imagine Arts Festival for Older People: The Ulster Hall hosts a series of courses designed for the over 60s with creative writing courses, ballroom dancing and tea dances which take place over the course of a weekend.
Diwali and Samhain: A two week celebration of Indian and Irish music, arts, literature and performance.
Cinemagic Festival: Children's cinema festival, with children-friendly and centric movies. Courses teach children how to make their own movies as part of the festival.
December
Christmas Lights: City Centre lights turn on.
Regardless of the time of year, there should always be something on, get out there and try out some of the best arts around.
____
Click for more inspiration on things to do in Belfast.
BY: Dawn Hargy-Louden
Dawn is a drama lecturer and Chief Executive of a Shakespeare charity in Belfast. She's worked in the arts for longer than she cares to remember, her focus is on youth drama and opportunities for young people in the creative arts. As editor of Inanity and the Girl she spends her free time writing about vintage living on the retro inspired blog where she discusses vintage styling, baking and tips on period design. She also investigates the social history of recipe books. She consequently can be found most weekends delving into the vintage stores of Belfast in search of the perfect atomic leg and, like The White Queen has often believed in, six impossible things before breakfast.